Blunck Goes Back-To-Back at Land Rover U.S. Grand Prix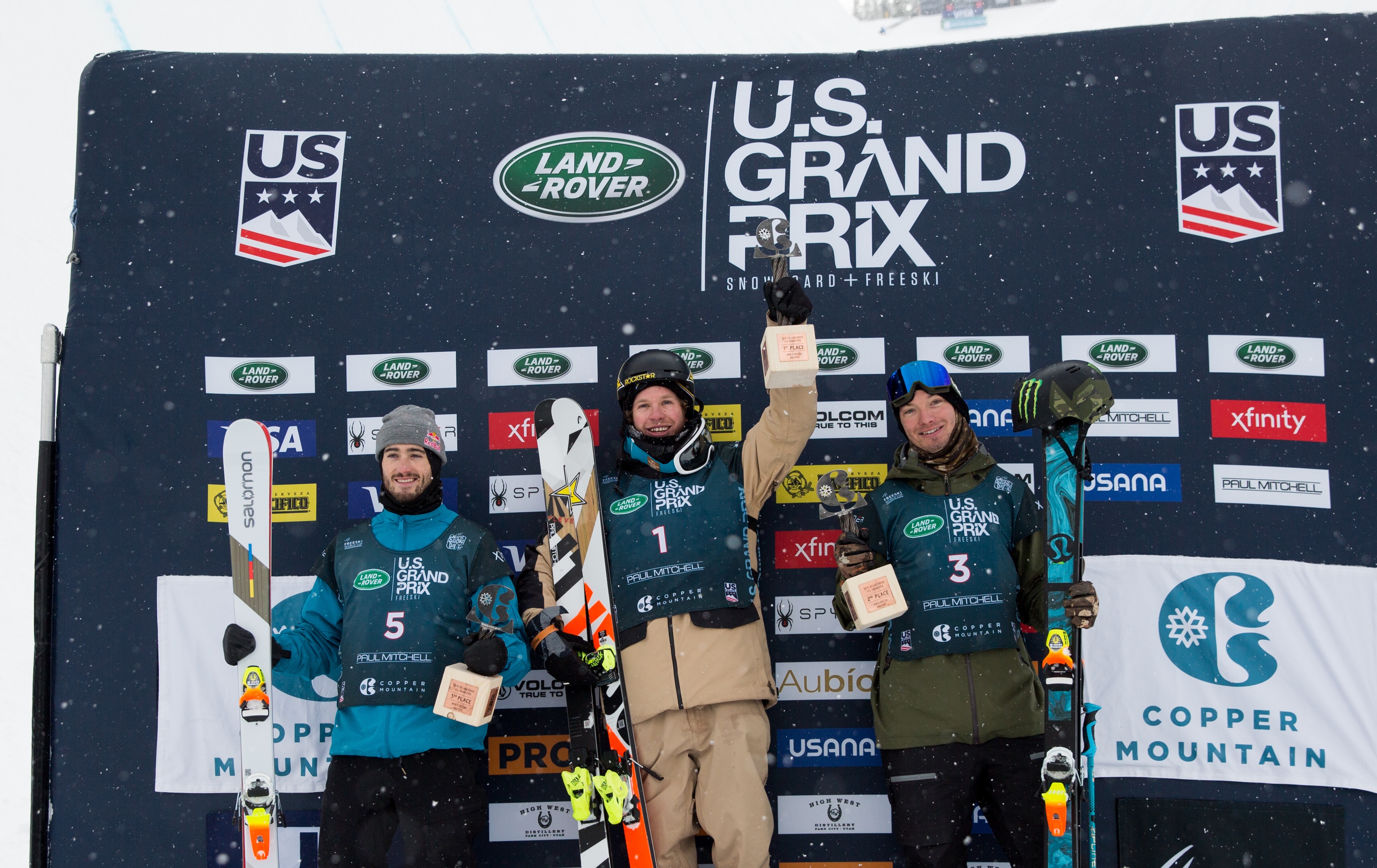 Under heavy snowfall and after a few powder runs, Aaron Blunck was victorious Friday for the second-consecutive year at the Land Rover U.S. Grand Prix FIS Freeski World Cup at Copper Mountain, Colo.
"I woke up this morning around 5:45, looked outside, and saw it was dumping," said Aaron. "I told myself I need to get to the hill ASAP.  I ended up getting to Copper in time to go up with the official crew at 7:30 a.m., but I got denied," he said with a playful smirk. "I ended up sitting around waiting until about 9 a.m. and was on the first chair. It was definitely worth it because I got a few really decent pow laps before the competition, so I can't complain."
This isn't the first time members of the U.S. Freeski Team prepared for the competition with powder runs. Prior to the PyeongChang Olympic games, where David Wise and Alex Ferreira earned the gold and silver respectively, the team enjoyed fresh snow in Aomori Spring Ski Resort in Japan. Although Aaron was clearly excited about skiing powder, it was apparent he was happy to be back in the pipe with his friends. 
"I'm am definitely stoked to be able to go back-to-back at Copper," He said. "They continue to host a great event. It's a great start the season on a positive note and to share the podium with David and Noah. It was a hard event, but all the boys were able to put it down."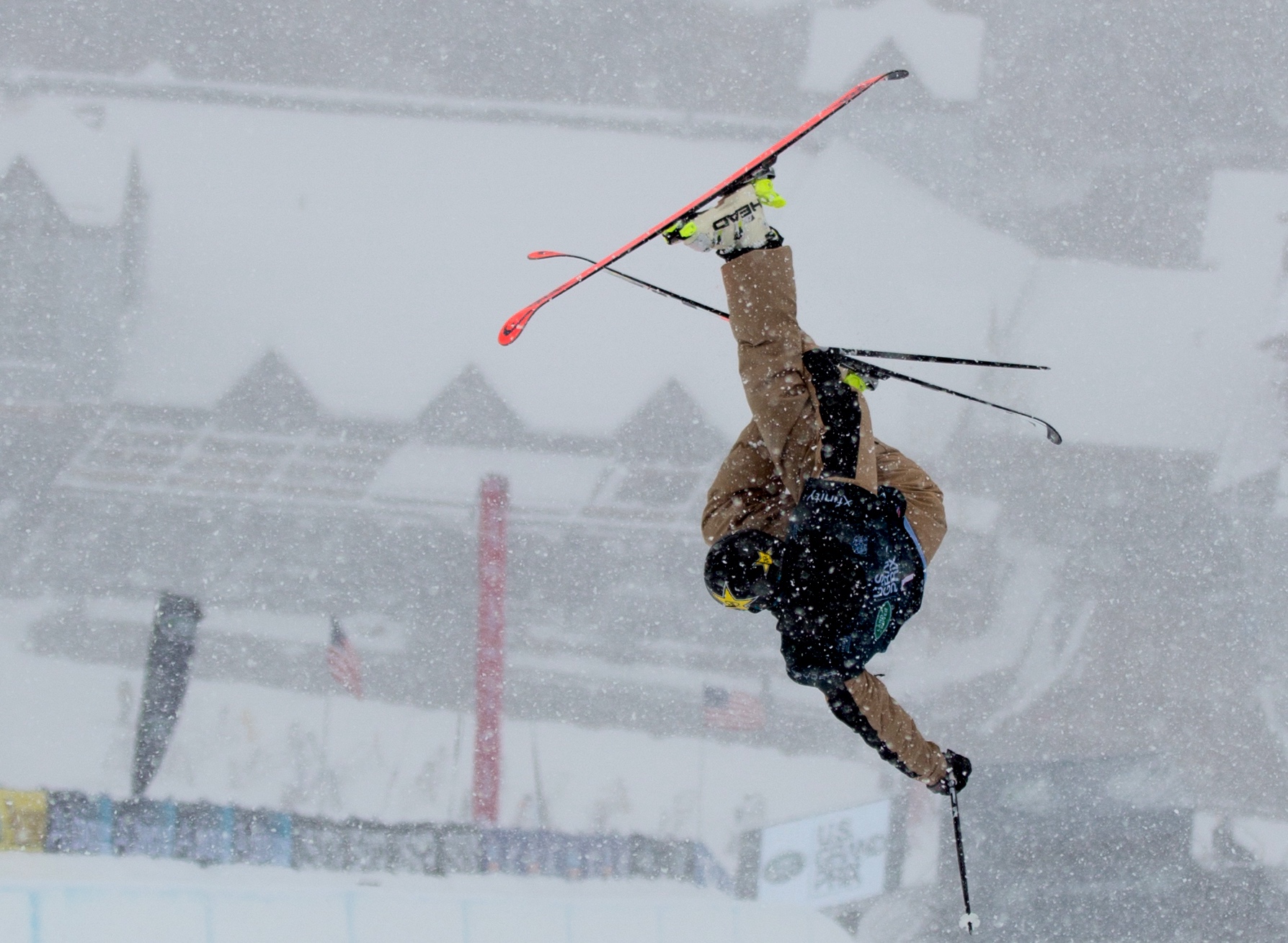 U.S. Freeski Team members David Wise and Brita Sigourney both earned second-place. In addition, both David and Brita are each returning from serious injuries and expressed how thankful they were to not only be skiing again, but also feeling like they picked right back where they left off last season - on the podium.
"I could not be more thankful to be out here skiing," said David. "Even through practice and qualifiers, we had amazing conditions and I was just out here having fun. I tried to be super calculated with how many hard tricks I did. If I'm being honest, I got lucky with the weather, because I still have many tricks I don't have dialed yet this year given I'm still coming back from a broken femur. I just embraced the conditions, had fun out there, and once I saw guys landing tricks, I knew it would be a good day."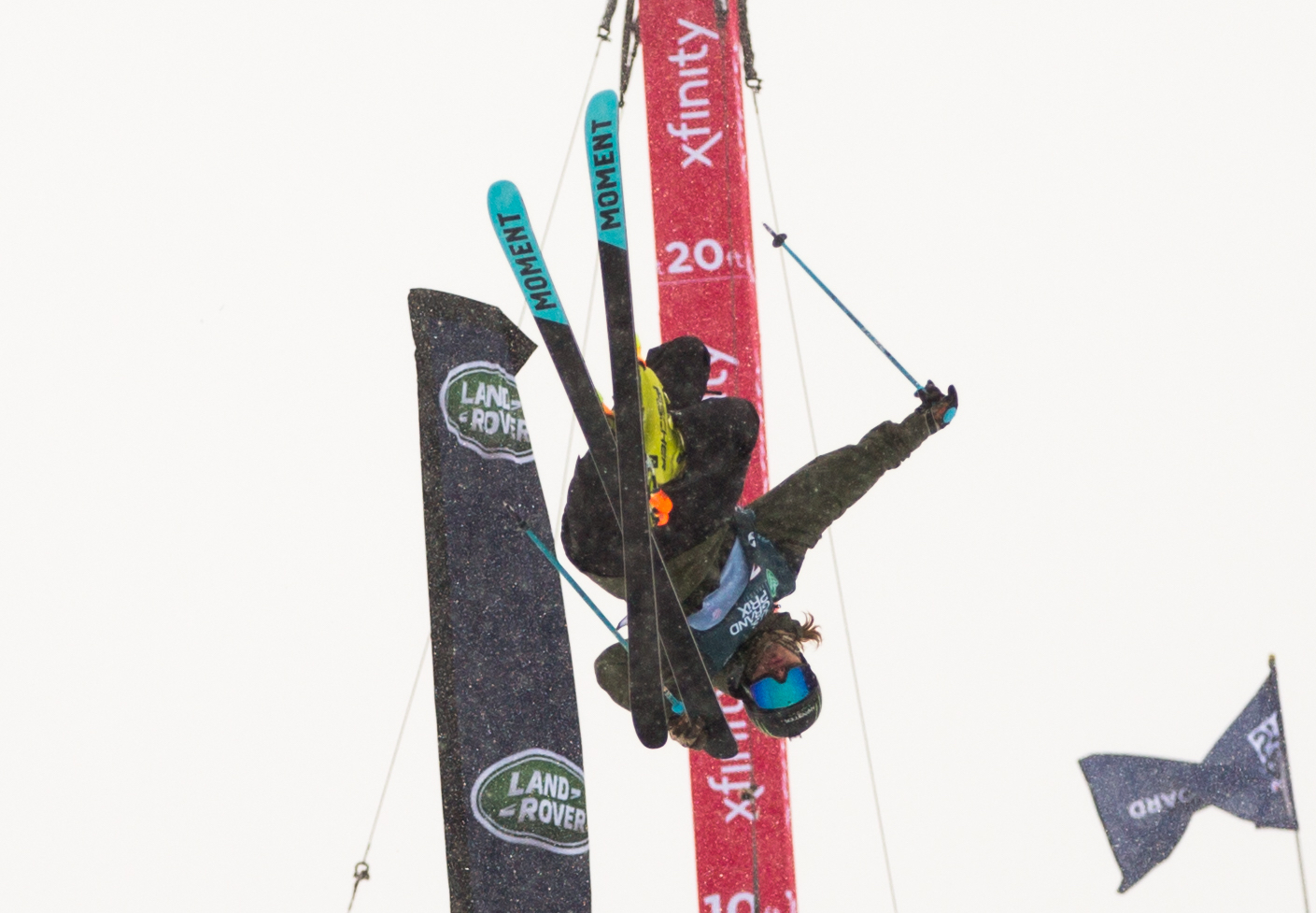 With both Brita and David boasting a good amount of internal metal rods following significant surgeries, they still found a way to overcome the soreness and pain that comes with the territory when recovering from injuries. 
"I'm so grateful to be able to ski today," Brita said. "I am almost seven months out from a tib fib spiral fracture, which has not been the longest recovery for me, but definitely one of the hardest. I've been in a lot of pain and I wasn't sure if I was going to be skiing here in the competition or at all. I'm really happy that I was able to participate today and pick up where I left off seven months ago. Halfpipe still makes me smile and makes me happy so it's great to be here."
For the men, Canadian Noah Bowman closed out the podium in third-place, somehow maintaining speed in a run full of stylish switch tricks. Also, U.S. Pro Freeski Team member Birk Irving put down two impressive runs, but ended his streak of two-consecutive World Cup victories. However, BIrk did not lack support from his teammates. 
"I was definitely rooting for Birk out there today," said Brita. "The 1440 he does is insane and when he puts it down, It's so cool to watch. Although he wasn't able to put the full run together with that trick, I was still impressed."
Taylor Seaton strung together a great run to finish fifth, Alex Ferreira finished sixth, and U.S. Rookie Team member Jaxin Hoerter finished seventh. For the women, Zoe Atkin of Great Britain earned her first world cup victory and Rachel Karker of Canada finished third, skiing with consistent amplitude throughout the competition. U.S. Freeski Team member Devin Logan finished sixth and showed great consistency landing all three of her runs. 
TRICK LIST
Men
Aaron Blunck: Switch left double 900 Japan, switch right 1080 Tail, left flat 540 Safety, right 900 Tail, Left 1080 Tail. 

David Wise: Left double 1260 Mute, right 1080 Tail, switch left 720 Japan, right 900 Tail,  left 900 Cuban. 

Noah Bowman: Right 360 Stale, switch left 540 High Safety, switch left alley-oop double 900 Safety, switch left 720 Tail, right 1080 Tail. 
Women
Zoe Atkin: Left 720 Mute, switch right 540 Safety, switch left 540 Mute, switch right 360,  Straight Air Double Seatbelt, right 720 Safety, switch left 360 Octo.

Brita Sigourney: Left alley-oop Japan, left 900 Tail, left alley-oop 540, left 540 Mute, right 720.  

Rachel Karker: Right 720 Mute, switch left 540 Safety, switch right 540, switch left 360,  Straight Air Mute, left 720. 
RESULTS
Men's Freeski Halfpipe
Women's Freeski Halfpipe