Birk and Wise Go First, Third at Mammoth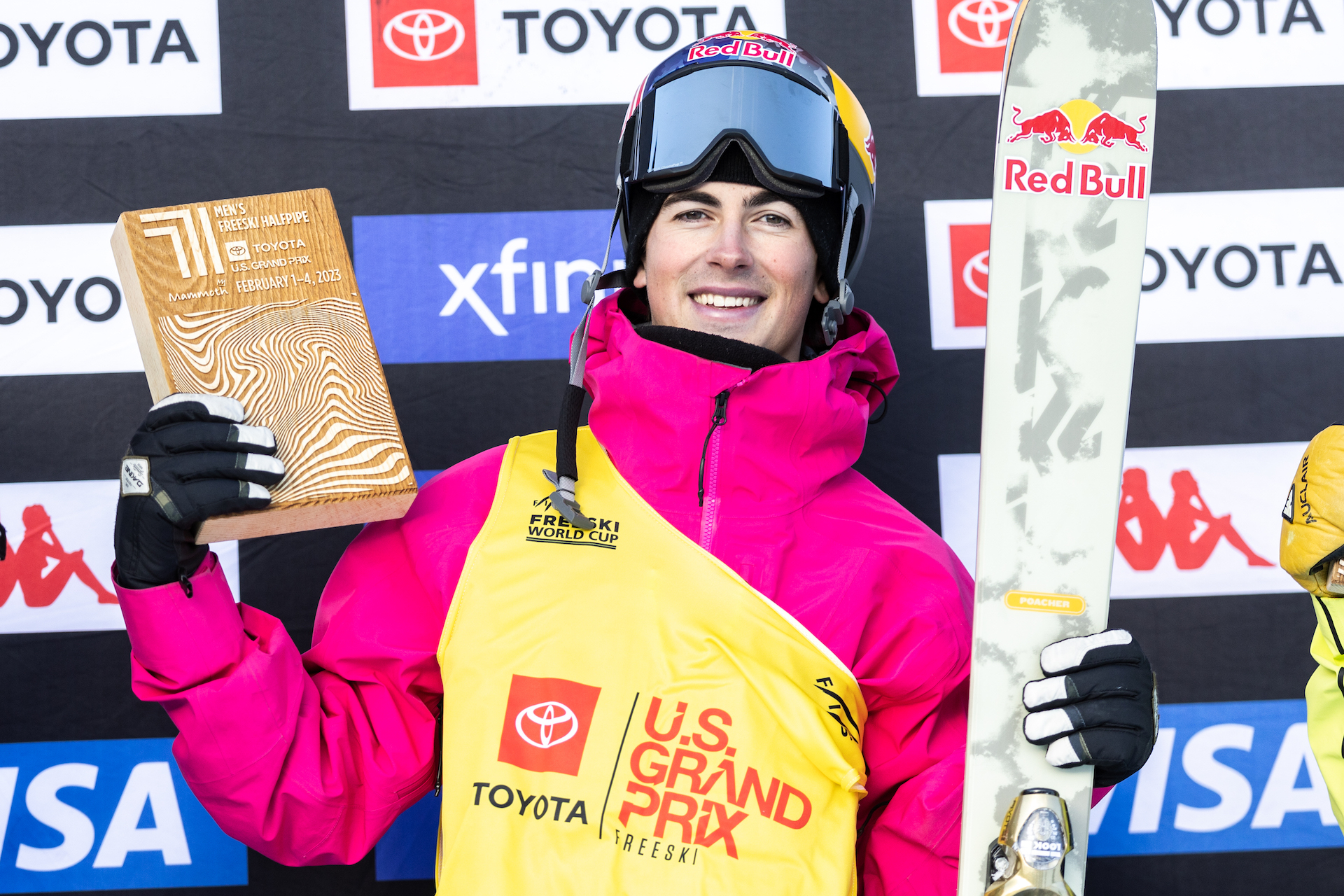 Birk Irving and David Wise were first and second in the wind-blown freeski halfpipe finals at the 2023 Toyota U.S. Grand Prix at Mammoth Mountain. 
When many thought the contest would be canceled due to high winds at Mammoth Mountain, the athletes still dropped into the pipe for the halfipipe finals. After a beautiful tribute to former U.S. Freeski Team athlete Kyle Smaine, where hundreds of current and former athletes, family and friends descended the pipe together, the contest went on.
"We're all skiing the best we have because we're all skiing with Kyle in our hearts," said Irving. "We're skiing for him and we know he's looking down on us - we miss you Kyle, we love you, thank you for keeping us safe in the pipe today."
The winds calmed down enough for us to have a contest. Overall, I was proud of Birk and Brendan (Mackay) for coming out and giving it there all and I think we had a good showing for the sport of freeski halfpipe," said Wise.
Three trips down, Wise and Irving came out on top. Irving did not only win the day, he also won the crystal globe and the National Championship trophy making it a hat trick of success for his day.
Tristan Feinberg was right behind Wise, finishing the day in fourth place, with teammate Aaron Blunk in sixth.
For the women, Svea Irving and Hanna Faulhaber were the only U.S. Freeski Team athletes to compete in the women's final. Faulhaber finished the day in fifth, and Irving was seventh. Irving also is ending the domestic World Cup schedule with a National Championship trophy, along with her brother, Birk.
RESULTS