Aerials Resumes 2021 World Cup Tour in Eastern Europe: Four Competitions Over Three Weeks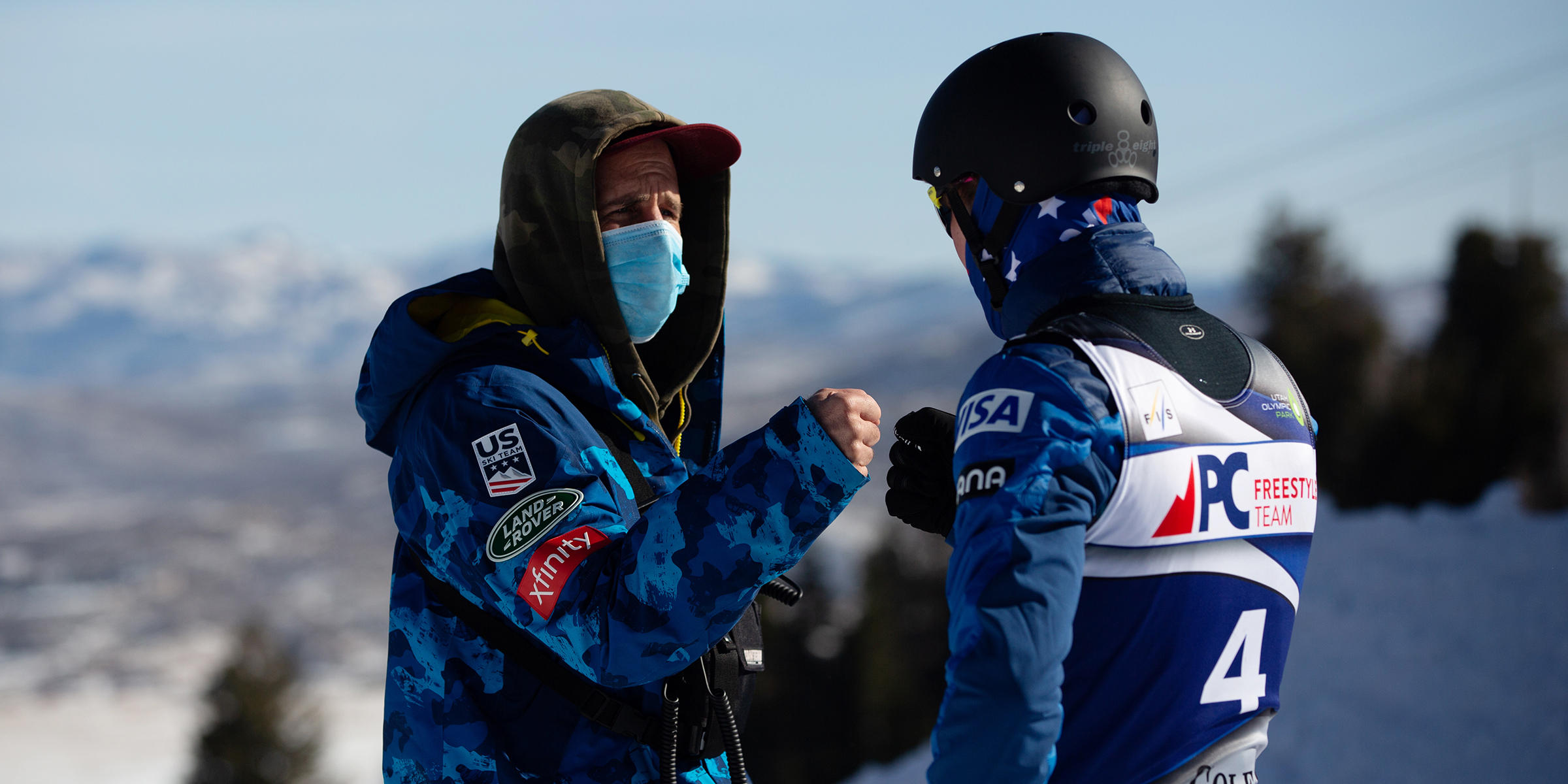 The U.S. Aerials Freestyle Ski Team is back on tour with three weeks of back-to-back FIS World Cup competition slated for January. This weekend is a double feature in Yaroslavl, Russia, with Aerials Jan. 16 and Mixed Team Aerials Jan. 17. Mixed Team Aerials will make its Olympic debut in Beijing 2022 and it is the first team World Cup of the season. Jan. 23 the crew will compete in the classic Moscow city Aerials World Cup and Jan. 30 sees the team in Raubichi, Minsk, a venue the team has seen success at before. 
Following their World Cup Opener in Ruka, the team spent several productive weeks at Official Training Site Utah Olympic Park (UOP) and rang in the New Year with three competitions to cap off the training block. 
"After returning home from Ruka, we identified the weaknesses we needed to work on at the UOP before this next leg of competition," said Head Aerials Coach Vladimir (Vlad) Lebedev. "The goal for us is to compete as much as possible, and we did that with the January NorAms and National Championships. We're prepared well for these next few weeks."
Consistent access to a world-class site such as the UOP is invaluable when training to compete on the world's highest stage, especially this season with COVID-19 affecting schedules. "We had a really awesome training camp at the UOP, it's been some of the most quality jumping I've done in my career," said Chris Lillis ahead of departing for Russia. "We were on a nice site, had great weather, it was just awesome training at home before we headed out. I'm trying to use it as a stepping stone onto bigger things [this season]."
"We've done so much to get our team ready for these events, dealing with all of the COVID protocols and staying healthy," added Ashley Caldell. "I think we're definitely ready to take on the challenge that is traveling the world doing aerials."
Four aerials events in three weeks is not a light undertaking when taking into consideration jump count and impact, managing mental health and travel stress, and trying to fuel properly. Compound that with a monster travel day including 13 hours in the air, four hours spent in Russian immigration and a five hour bus ride to the actual venue. Add COVID-19 protocols to top it all off and one can only imagine the mental gymnastics required to be successful in the air these next few weeks. "It will be a challenge for us," said Vlad. "We will obviously continue to manage our COVID protocols and bubbles. Staying healthy and safe is our top priority. As long as the team performs at the same level they have been training we will be set up well for competition." 
U.S. Starters
Women
Ashley Caldwell
Kaila Kuhn
Dani Loeb
Megan Nick
Megan Smallhouse
Winter Vinecki
Men
Chris Lillis
Eric Loughran
Justin Schoenefeld
Quinn Dehlinger