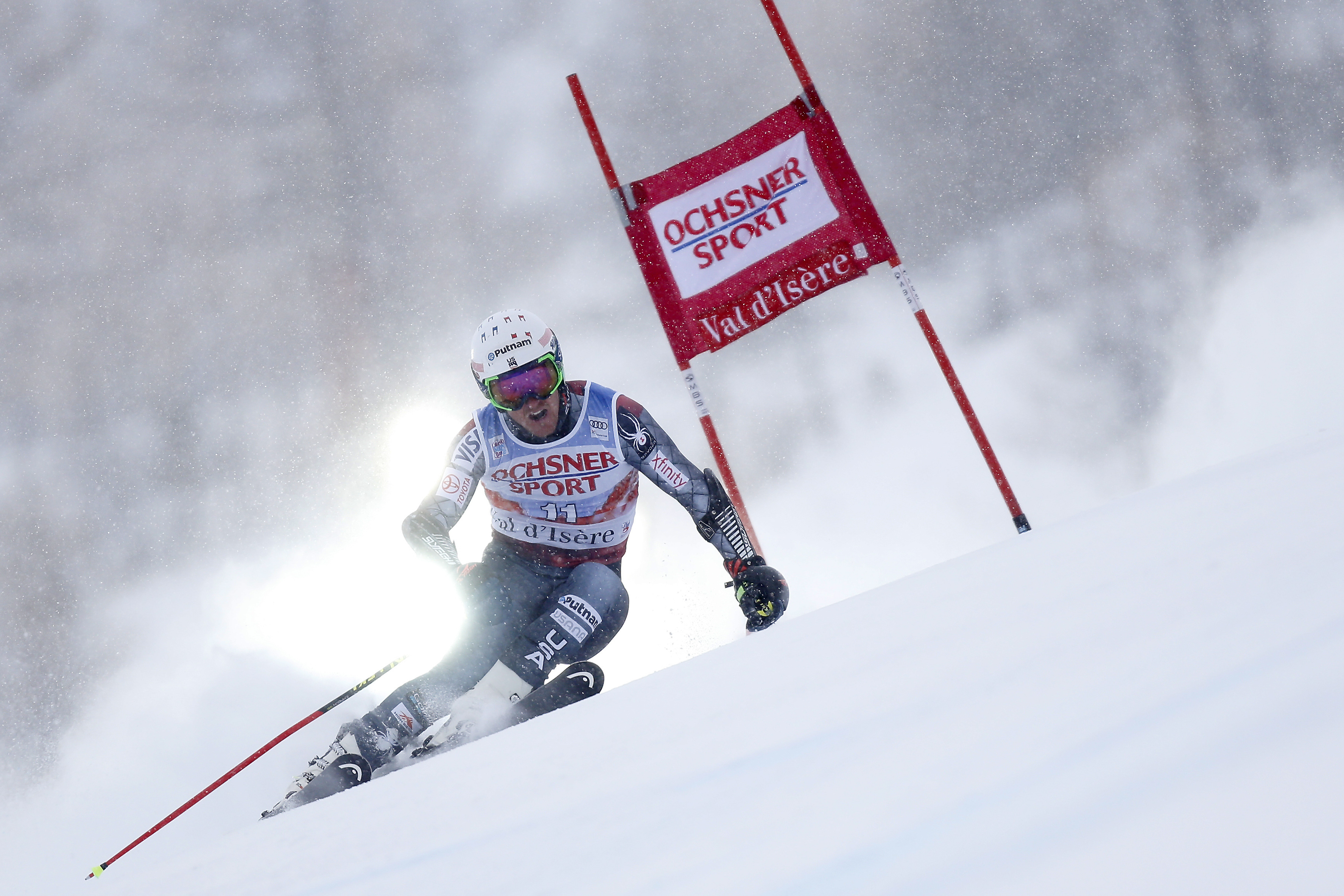 Education & Research
Education and research is integral to the advancement of knowledge and understanding of injuries in the sports of skiing and snowboarding, developing advanced skills and knowledge for both medical staff and pool participants who work closely with U.S. Ski & Snowboard athletes, as well as developing strategies effective in the prevention of injury and illness in our athletes. Our department is dedicated to the furthering of our participation in research efforts in injury prevention in our sports through the U.S. Ski & Snowboard – SPRI Medical Research Group. The current areas of emphasis include:
Injury Surveillance Programs for club and elite level athletes in the United States

Literature reviews on current trends in injuries in skiing and snowboarding
Analysis of mechanisms injury in Freeskiing and Snowboarding
Psychological readiness to return to sport
Reviews of U.S. Ski & Snowboard historical injury information and trends
Provision of general healthcare information to athletes. 
Anti-doping education
Health Issue Management Strategy
During the Annual Sports Physical Exams, medical conditions are identified and handled on an individual basis. The development of strategies to address medical issues is critical to integrate into the overall program design and management.
Injury Prevention Strategies
It is essential to develop strategies to identify, as well as measure, common injuries in skiing and snowboarding. U.S. Ski & Snowboard has been working on collecting data from online records keeping, pre-season functional screening, as well as injury intake questionnaires. The aggregation of this data is providing useful insights into how to best align our injury prevention measures.
Medical Emergencies in Skiing and Snowboarding (MESS) CME Course.
In 2004, the U.S. Ski & Snowboard inaugurated a Medical Emergencies in Skiing and Snowboarding CME Course, which provides education and practical skill development for the U.S. Ski & Snowboard Medical Pool in acute injury triage and illness commonly seen when traveling with elite level teams. This annual course is designed specifically for volunteer staff of the U.S. Ski & Snowboard Medical Pool. The course provides CME for physicians/medical providers and is a requirement for the U.S. Ski & Snowboard Medical Pool (once every four years).
In 2015 U.S. Ski & Snowboard hosted the inaugural PT/AT MESS Course in Park City, Utah. This course is a spin-off of the physician's course and delves more into specific task and functions of a Team PT/AT traveling with our teams. Currently this course is planned as an activity in Park City, UT each summer. 
FIS Injury Surveillance System
To reduce the number of injuries suffered by top-level athletes, FIS is developing an Injury Surveillance System (ISS) for all FIS disciplines. The FIS ISS will be led by the Oslo Sports Trauma Research Center and supported by DonJoy Orthopedics. The main objective of the FIS Injury Surveillance System is to provide reliable data on injury trends in international skiing and snowboarding at the elite level.
Specific objectives include:
Monitoring injury patterns in all FIS disciplines
Monitoring trends in injury risk with time
Providing background data for in-depth studies of the causes of injury for particular injury types in specific disciplines, e.g. knee and head injuries in alpine skiing and snowboarding gathering the data.
The FIS ISS will be developed based on the injury reporting system already established by the FIS Medical Commission. Injury and exposure data for the FIS ISS will be collected from all FIS competitions. For the purposes of the FIS ISS, a reportable injury is defined as: all injuries that occur during competition or official training and require attention by medical personnel. If multiple injuries resulting from the same accident, the report should include information on all injuries. An example would be a skier who suffers a concussion, fractured ribs and a punctured lung from the same fall. The Injury Reports are collected by FIS for medico-legal purposes and the ISS protocol will be submitted to the national committees for research ethics in Norway. All data entered into the ISS will be anonymized, and the identity of injured athletes will be protected. 
Summary of the Program: 
The event technical delegate (TD) collects the Injury Reports for all injuries occurring during competition or official training at their event. TDs at World Cup events should fax the injury reports from their events to the FIS administration within three days.
To obtain technical medical information to complete the reports, the TD should request the help of a medically trained individual (event medical supervisor, physician, physical therapist, athletic trainer, ski patrol), when available.
Event TDs should also check whether tapes or videos were taken of the injury by team coaching staff or others and provide information on contact details to obtain a copy of the injury videotapes.
FIS administration will check the injury reports for completeness of the event and personal information.
The Oslo Sports Trauma Research Center will monitor the injury data for World Cup events on a continuous basis and actively contact TDs, team staff or athletes to obtain missing information. It will also collect exposure data through the FIS results database.
Oslo Sports Trauma Research Center will also validate the injury report data by comparison with data obtained from other sources, such as coach/athlete interviews and team medical personnel records.
After the end of the season, the Oslo Sports Trauma Research Center will cross-check video recordings with the injury reports and analyze them to describe the mechanisms of injury.
If you attend an event at the end of the season you may find that a member of the research team approaches you. If you are unable to answer their questions, please refer them to the Head Team PT/AT to ensure that we provide detailed and accurate information.
FIS ISS Steering Committee and Reporting
A Steering Committee has been established with three members, including the chair, appointed by the FIS and the other two by the Oslo Sports Trauma Research Center (OSTRC). The Steering Committee will meet twice yearly to report on the ISS and related research activities. The Steering Committee will also handle requests from other research groups for access to data from the ISS. Reports will be presented to the FIS Medical Commission and other relevant FIS commissions annually for review. The reports will serve as the basis for a risk management process, whereby the data are used to identify injury risk in FIS competitions and ensure that every possible effort is made to protect the health of the athletes.