Wright Leads the Way in Garmisch Super-G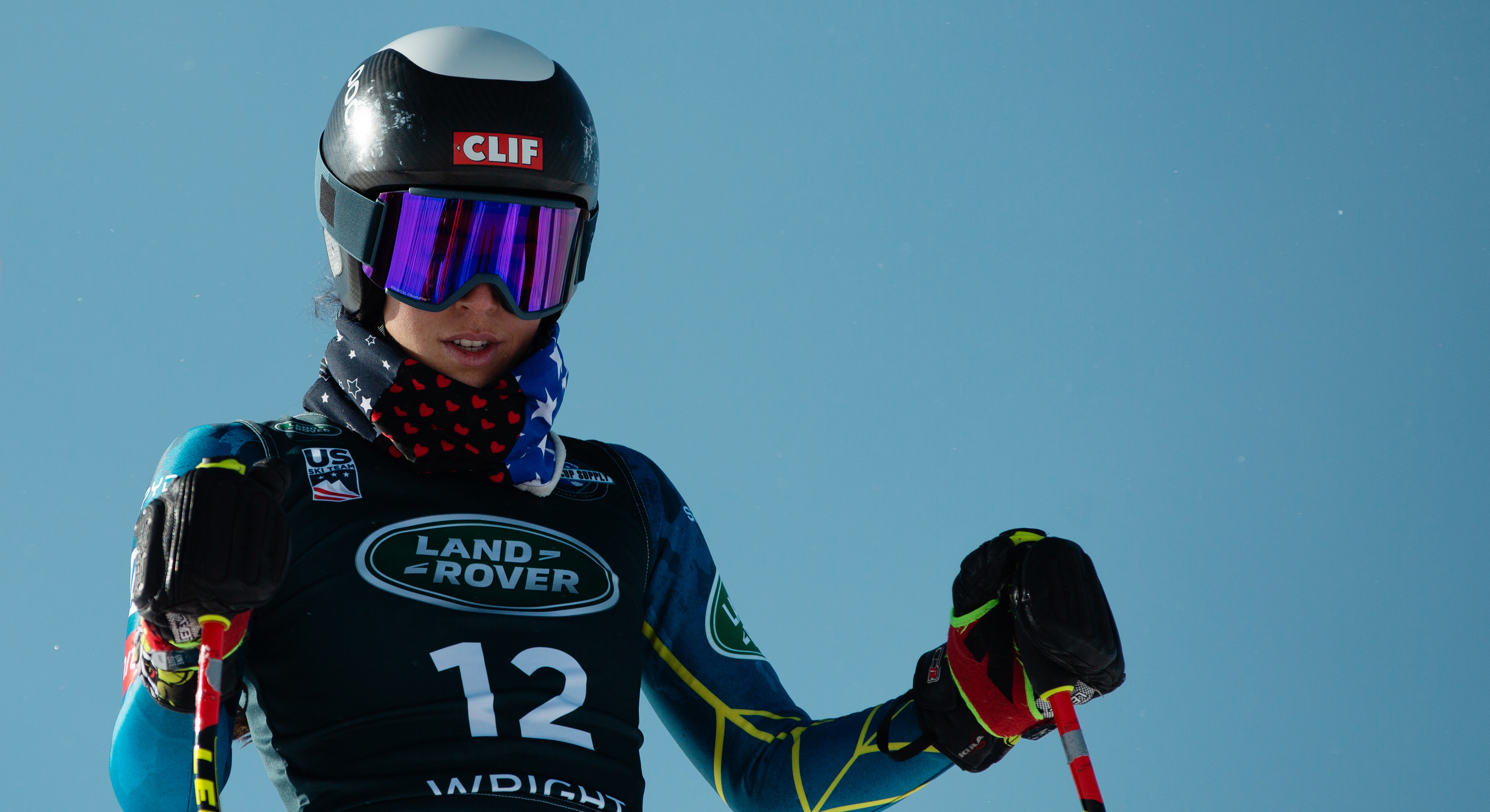 Land Rover U.S. Alpine Ski Team athlete Isabella "Bella" Wright once again led the crew in super-G, grabbing 29th—her sixth-straight points-scoring FIS Ski World Cup result—on a balmy day in Garmisch-Partenkirchen, Germany. 
Norway's Kajsa Lie Vickhoff started bib two and had what looked like it might be an unbeatable run...until Switzerland's Lara Gut came down into the lead, by a whopping .68 seconds. Rounding out the podium in somewhat of a surprise finish, was neighbor to the north, Alpine Canada's Marie-Michele Gagnon, .93 seconds back in third. Gagnon, also known as "Mitch," started bib 29th and crossed the finish line in third, saying to the camera "I didn't expect that!" 
Gagnon, who also is U.S. Ski Team athlete Travis Ganong's longtime girlfriend, hasn't been on the podium since 2016 when she won the alpine combined at Soldeu, Andorra. This is her first super-G podium. Gut, on the other hand, is no stranger to the podium, claiming her third-straight super-G victory and her third super-G victory at Garmisch-Partenkirchen. It was Vickhoff's maiden World Cup podium. 
Wright continues to show consistency, scoring her sixth-straight World Cup points-scoring finish, but she's hungry for more and is looking forward to another opportunity in super-G on Sunday. The classic speed series in Garmisch was supposed to feature a downhill and a super-G, but Mother Nature had other plans. Warm temperatures, rain at the bottom, and snow at the top wreaked havoc on the Kandahar track. Despite challenging conditions, the organizers were able to prep the slope well for Saturday's super-G and the athletes are happy to have gotten a race off at all. That said, Breezy Johnson—who has four podium finishes this year in downhill—was looking forward to skiing downhill on one of her favorite tracks. 
"I was definitely looking forward to Garmisch because it's one of my favorite downhill tracks," Johnson said after her 34th in Saturday's super-G. "It's where I got my first top-five, and my first points, so it means a lot to me. With the weather, it just wasn't really possible, and I'm glad that we got something off at all. Mentally, it's kind of good to focus on super-G for a weekend, but I like to switch up the tracks and I like skiing all of the different downhill tracks...so having one less downhill in the season is kind of a bummer. Hopefully, they'll make up the race in Val di Fassa."
Johnson's eyes are still on the prize, and she's looking to climb that podium on the big stage at Cortina d'Ampezzo, Italy. "I don't know that it changes my mentality going into World Champs at all, but I'm definitely very eager to get to Cortina," she added. 
Also starting for the Americans on Saturday were AJ Hurt in 39th, Jackie Wiles in 41st, and Laurenne Ross—who did not finish, but is OK and skied down. 

The women will take on super-G once again on Sunday, weather permitting, which will be their final race prior to World Championships in Cortina d'Ampezzo, Italy. Oh, and speaking of speed in Cortina...we spy defending super-G World Champion Mikaela Shiffrin training some super-G lately. Psyched!

RESULTS
Women's super-G
HOW TO WATCH
*All times EST
Saturday, Jan. 30
3:00 p.m. FIS Alpine World Cup Women's Super-G - same-day broadcast, Garmisch-Partenkirchen, GER, Broadcast NBCSN
Sunday, Jan. 31
3:30 a.m. FIS Alpine World Cup Men's Slalom, run 1 - LIVE, Chamonix, FRA, Streaming Peacock
5:00 a.m. FIS Alpine World Cup Women's Super-G - LIVE, Garmisch-Partenkirchen, GER, Broadcast Olympic Channel
5:00 a.m. FIS Alpine World Cup Women's Super-G - LIVE, Garmisch-Partenkirchen, GER, Streaming Peacock
6:30 a.m. FIS Alpine World Cup Men's Slalom, run 2 - LIVE, Chamonix, FRA, Streaming Peacock
6:30 a.m. FIS Alpine World Cup Men's Slalom, run 2 - LIVE, Chamonix, FRA, Broadcast Olympic Channel