Patterson, Norris Win U.S. Distance Titles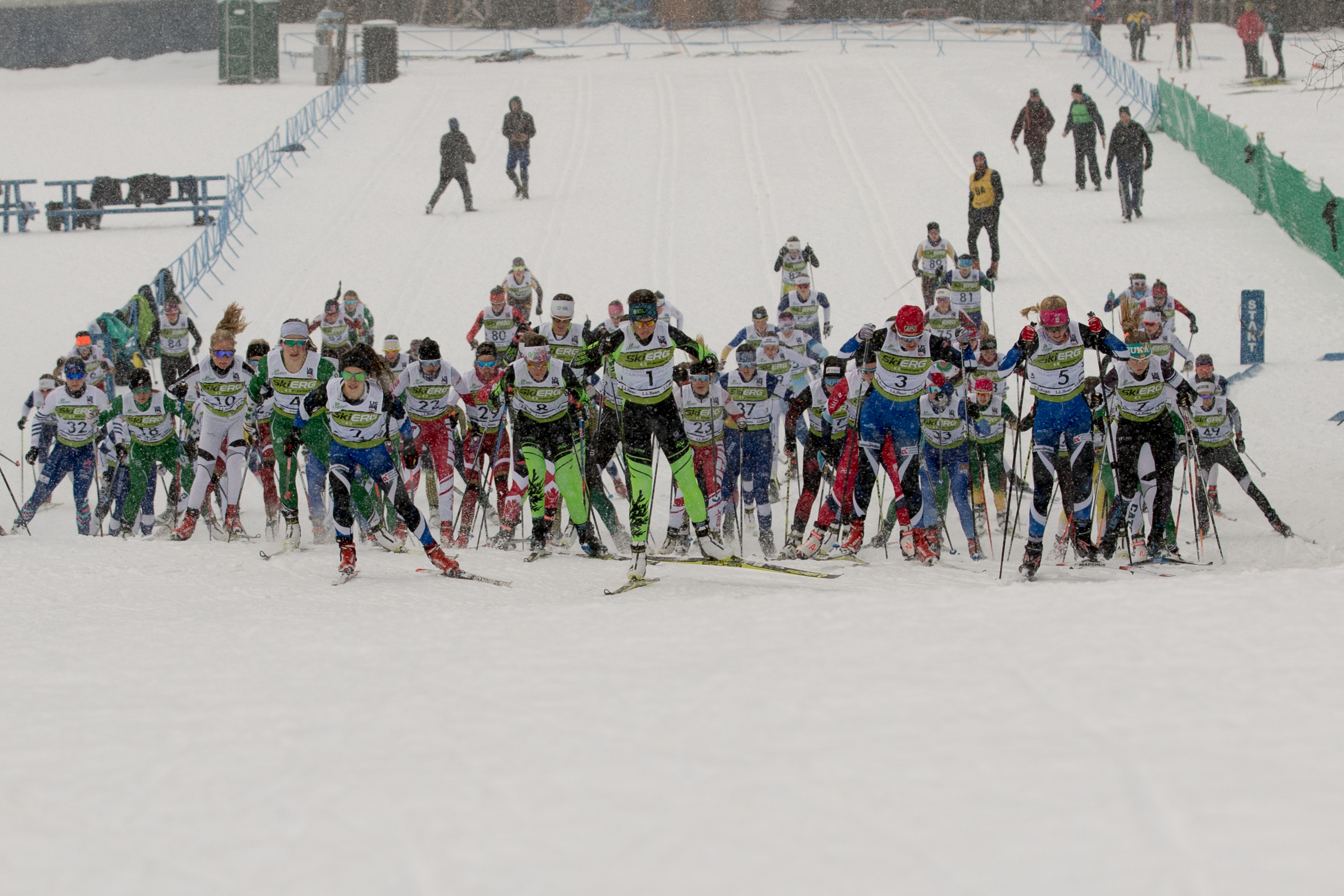 Caitlin Patterson (Craftsbury, Vt.) won the women's 20k freestyle and David Norris (Fairbanks, Alaska) won the men's 30k freestyle at the L.L. Bean U.S. Cross Country Championships at the Craftsbury Outdoor Center in Craftsbury, Vermont, Sunday.
Patterson led the large women's field out of the start and emerged on the second lap with second place finisher Rosie Frankowski (Minneapolis, Minn.), with the two exchanging leads occasionally. Part way through the second lap, Patterson moved to the front and maintained the lead into the finish. Jessica Yeaton (APU / Australia) was third for the day with Hailey Swirbul (APU / El Jebel, Colo.) being the third American.
"It was great to be skiing here on my home trails as I know these downhills so well and had great skis thanks to my techs," said Patterson. "It was my focus to ski really smoothly and I worked the transitions, worked the downhills and just smoothly skied away. Today was a really fun race."
The men battled the entire six-lap race with a lead group of three developing midway into the race.  The group worked together with many lead changes until Norris cracked the group on the final big climb not far from the stadium.  Kyle Bratrud (SMST2 / Eden Prairie, Minn.) was second with Scott Patterson (APU / Anchorage, Alaska) in third.
"There were several lead changes throughout the race and with about one k to go I went to the front and put in a 45-second hard push," said Norris. "When I checked over my shoulder and saw that I had a little clearance and I figured I committed so I had to push all the way to the line."
The Championships head into their second rest day and finish on Tuesday with a freestyle sprint.
RESULTS
Men's freestyle 30k
Women's freestyle 20k
HOW TO WATCH
All times EST
Tuesday, Jan. 8
8:45 a.m. - U.S. Cross Country Championships freestyle sprint - Craftsbury, Vt. - U.S. Ski & Snowboard Streaming