Kim Returns to Competition at 2021 Laax Open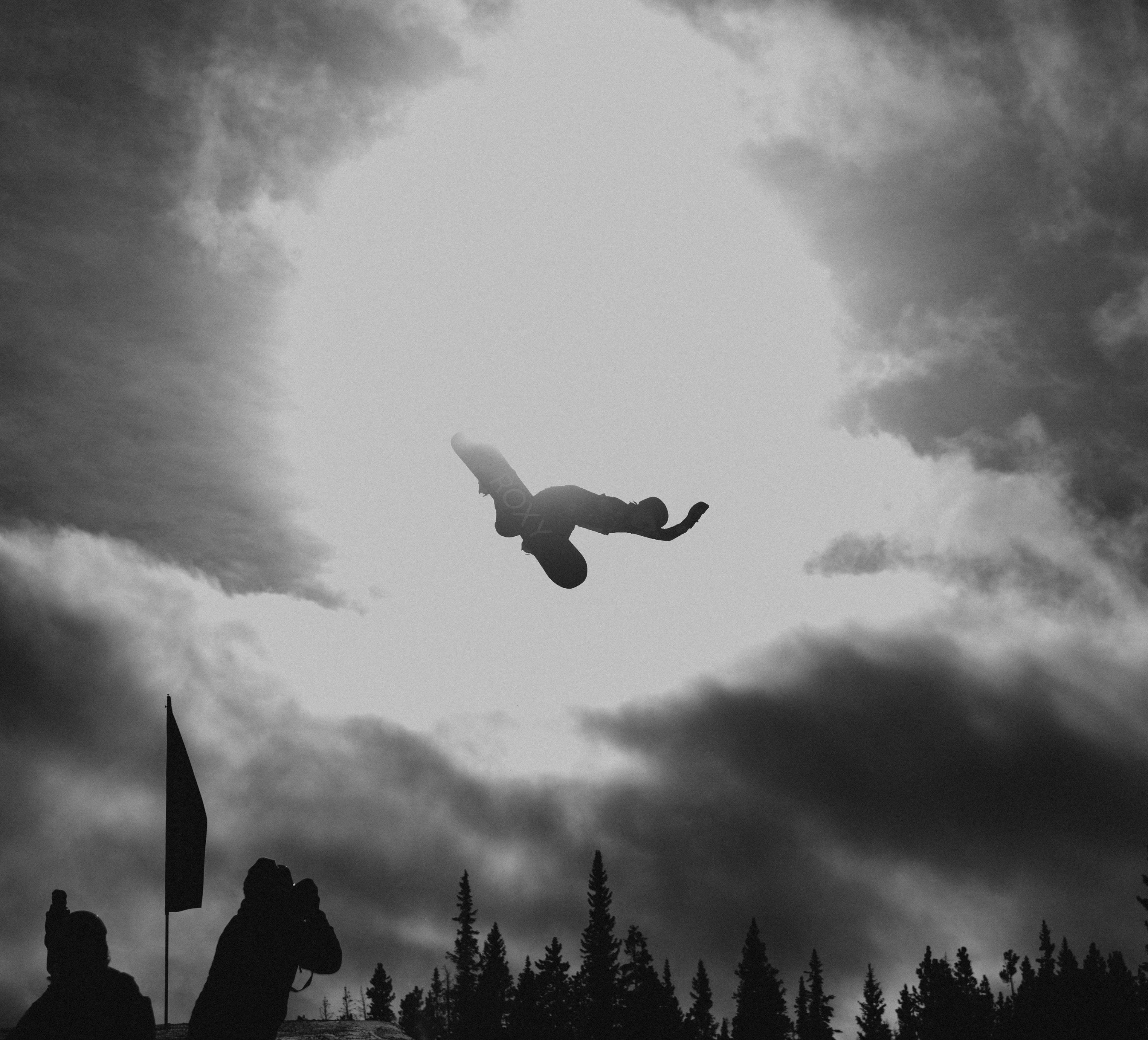 The U.S. Snowboard Team is primed to make their 2020-21 slopestyle and halfpipe FIS World Cup season debut Jan. 19-23 in Laax, Switzerland, led by none other than Olympic gold medalist Chloe Kim. 
After spending the entire 2019-20 competition season studying at the prestigious Princeton University, Kim is ready to drop back into the pipe with a positive attitude. 
"I'm excited to finally be able to compete again," said Kim "I feel a little nervous, but at the same time, I am feeling really confident. I want to do my best and have fun. Laax always has a perfect pipe for me to put runs together and learn new tricks. That's all I am thinking about!"
Laax will mark Kim's first competition since March of 2019. Due to cancellations and postponements associated with the Covid-19 pandemic, Kim is not the only one who will need to get the competitive juices flowing again. The last time the U.S. Snowboard Halfpipe Team competed in a World Cup competition was just under a year ago at the final World Cup of the season in Calgary, Alberta, Feb. 13-16.
U.S. Snowboard Pro Team member Taylor Gold has fond memories of the 2020 Laax Open after taking third place and landing the first-ever double Michalchuk 1080 in snowboard halfpipe competition. U.S. Snowboard Halfpipe Team Head Coach Rick Bower commented on the impact of his performance following the competition, "It has been an epic five-year battle returning from a shattered knee cap, but now the world knows Taylor Gold is back." This season Taylor is confident, healthy, and ready to get another strong performance under his belt.
"I'm stoked that we're getting the opportunity to compete during these strange times," said Gold. "If I could pick one international event to attend this season, it would be the Laax Open without question. Laax always feels like a special trip because the pipe is the best in the world and we usually get at least one epic pow day at some point in the trip. Last year's Laax Open was my favorite event of the season, and doing well was very cathartic after years of rehabbing my knee. I'm hoping the stars align for a great event and some great turns again this year."
U.S. Slopestyle riders will have high expectations coming into the event after walking away with three podiums in 2020. The Laax slopestyle course is always unique and creative allowing each rider to paint their own canvas for the judges and fans. Historically, the competitors in Laax have always displayed a unique approach to the course. It will likely take much more than a "spin to win" mentality to walk away on the podium this week.
U.S. Snowboard Pro Team members, Brock Crouch, Hailey Langland, and double Olympic gold medalist Jamie Anderson are ready to compete and set the tone for the Americans. Langland will be searching for her first podium at the Laax Open. 
"I'm super excited to be back in the competition scene," she said. "It was daunting to travel across the sea for the first time since exactly one year ago, but it humbles me to be able to see familiar faces back in Laax. I missed competing, especially with all of my friends."
Haled as the premiere snowboard contest in all of Europe, the Laax Open never disappoints. Tune in on NBC's broadcast and streaming platforms to catch the action live. 
HOW TO WATCH
All times EST.
Delayed Broadcast*
Friday, Jan. 22
7:15 a.m. - FIS Snowboard World Cup Slopestyle Finals - LIVE - Laax, Switzerland, Streaming Peacock, Olympic Channel-TV
Saturday, Jan. 23
11:45 a.m. - FIS Snowboard World Cup Halfpipe Finals - LIVE - Laax, Switzerland, Streaming Peacock, Olympic Channel-TV
7:00 p.m. - FIS Snowboard World Cup Slopestyle Finals - Laax, Switzerland, NBCSN*
Sunday, Jan. 24
1:00 a.m. - FIS Snowboard World Cup Halfpipe Finals - Laax, Switzerland, NBCSN*

ATHLETES
Women's Halfpipe
Chloe Kim
Maddie Mastro
Tessa Maud
Alexandria Simsovits
Taylor Obregon
Kinsley White
Zoe Kalapos
Men's Halfpipe
Taylor Gold
Chase Josey
Chase Blackwell
Joey Okesson
Jack Coyne
Lucas Foster
Jason Wolle
Ryan Wachendorfer
Women's Slopestyle
Jamie Anderson
Hailey Langland
Isabella Gomez
Men's Slopestyle
Brock Crouch
Fynn Bullock-Womble
Jake Canter
Dave Retzlaff
FOLLOW
Instagram - @ussnowboardteam
Facebook - @usskiandsnowboard
 
Interested in organization, athlete, and event related news?
Sign up for our Daily or Weekly Update
Learn more about how to support the U.S. Freeski & Snowboard Teams.