Henricksen Clinches Overall Slopestyle Crystal Globe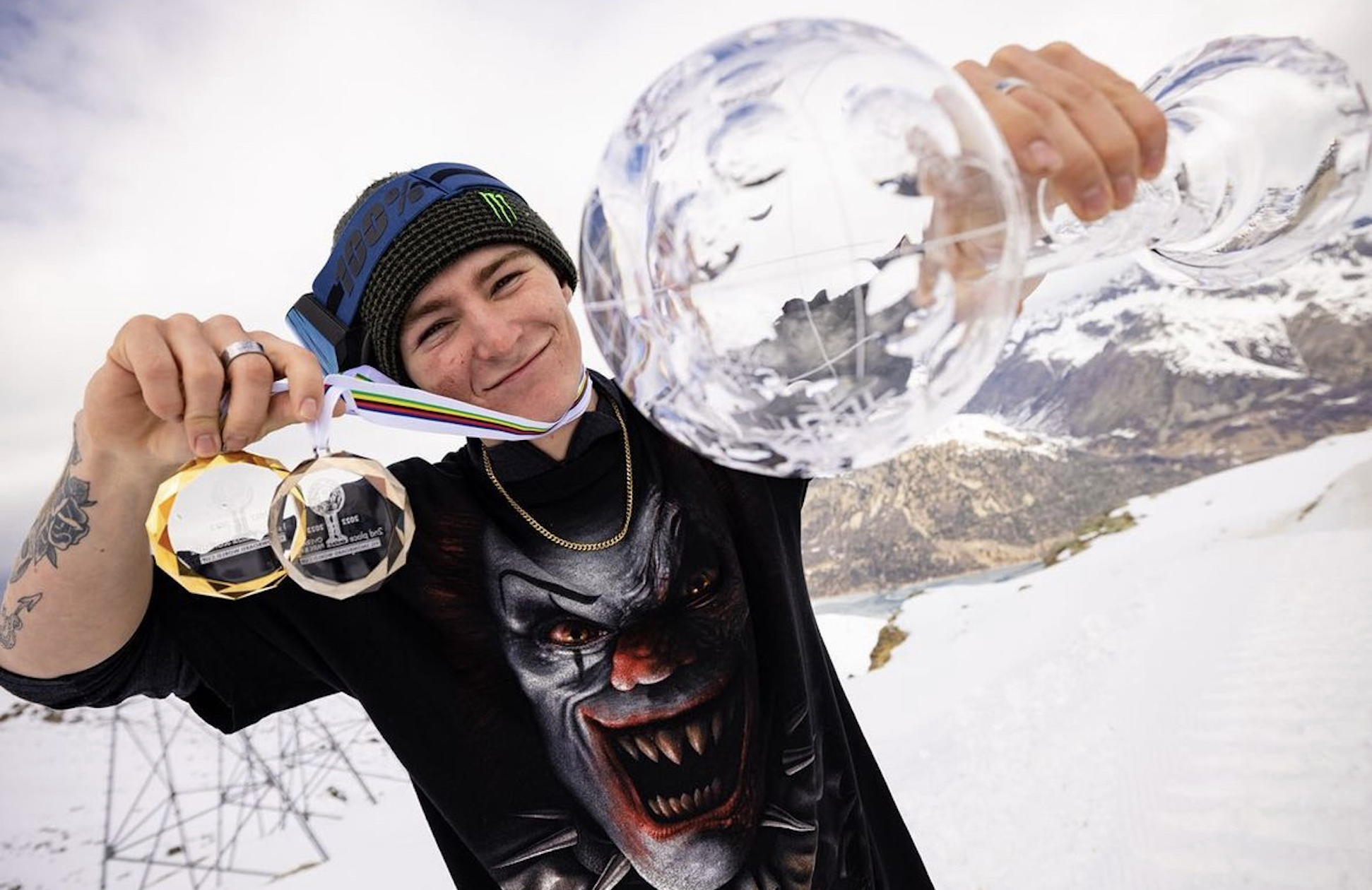 U.S. Snowboard Team slopestyle rider Dusty Henricksen had a very successful weekend at the FIS Snowobard World Cup in Corvatsch Silvaplana, Switzerland, qualifying for the stacked finals and clinching his first ever coveted FIS Slopestyle Snowboard Crystal Globe. 
During the 2022-23 winter competition season, Henricksen qualified for every single World Cup final on the circuit (six) and landed on three of those podiums in either first or second place. During the Laax Open in Switzerland back in January, Henricksen had a successful day on the slopestyle course by placing second. Shortly following this podium, he made his way back to his hometown of Mammoth Mountain, where he dominated the field and won the whole event. His final podium of the season took place in Calgary, Canada, where he scored another second place. To add to his already decorated World Cup season, Henricksen earned a bronze medal at the Aspen X Games Snowboard Knuckle Huck back in January. 
Leading up to the last event of the season in Silvaplana, Henricksen was sitting in second overall for slopestyle FIS points. After placing seventh in Sunday's slopestyle finals, he was able to advance into that top overall spot with a 110-point lead. On top of earning the Crystal Globe today, Henricksen also secured a second place title as the overall park and pipe leader. 
Teammate Jake Canter also had a successful day today in Silvaplana. He qualified into the finals as the top American and held onto that title, placing just above Henricksen in sixth place. The overall conditions for finals could not have been any better with blue skies, no breeze and a pristine course. After falling on his first finals run, Canter strapped back in and headed to the top of the course where he took a big, deep breath before dropping in for his second attempt. After lacing his run from top to bottom, Canter received a score of a 73.50 to land him in sixth. 
Today marked the final competition of the 2022-23 slopestyle World Cup circuit. With much success throughout the whole entire season, Henricksen and Canter's showing today placed the cherry on top. All of the U.S. Snowboard Team athletes are fired up for another great 2023-24 season to come. 
Results 
Crystal Globe