FIS Ski World Cup Finals Downhill at Lenzerheide Canceled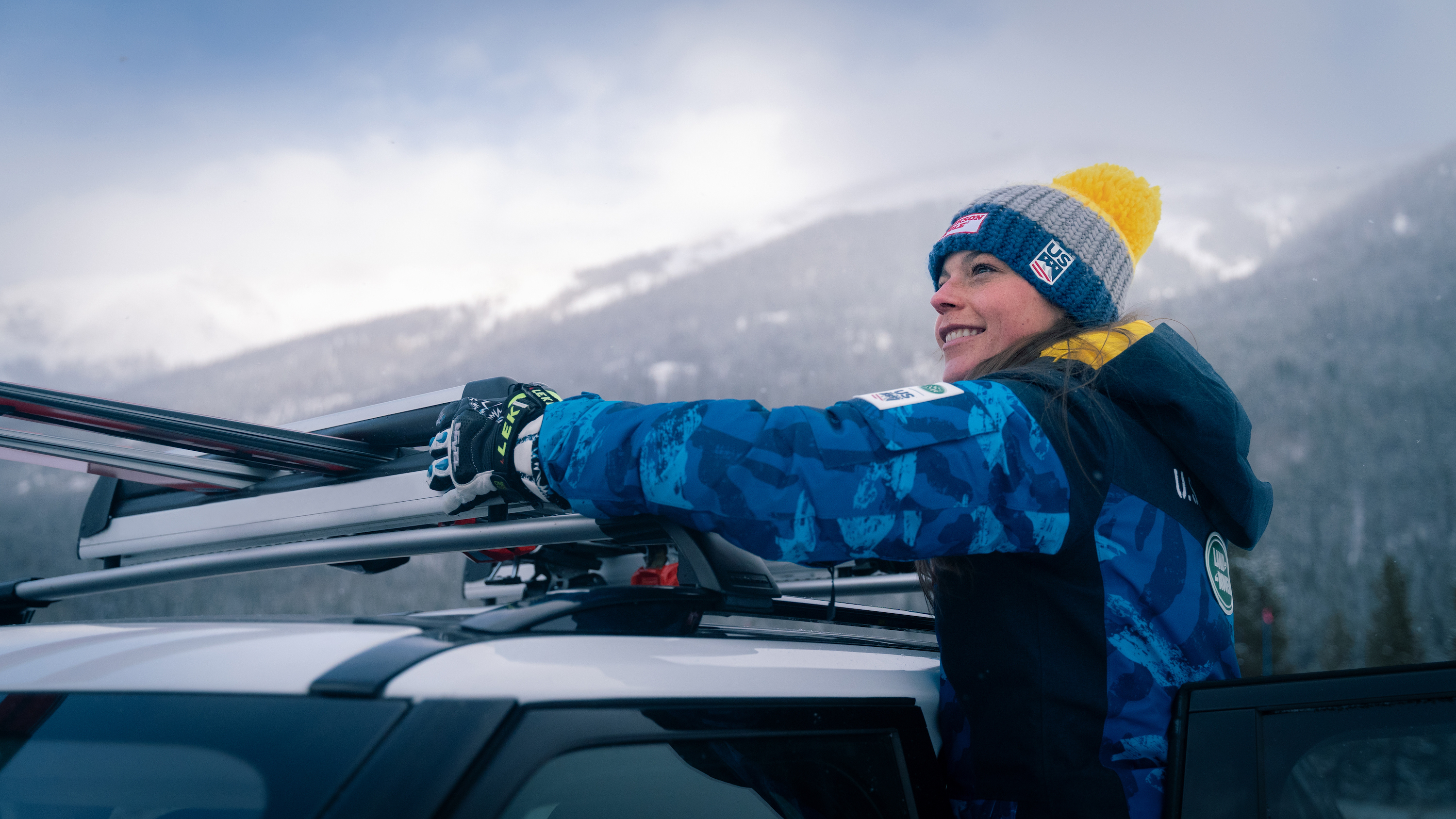 Weather forced organizers and FIS to cancel Tuesday's downhill training run, pushing the training run and the race for both women and men to Wednesday for a jam-packed schedule. Unfortunately, continued snowfall wreaked havoc on the track, making it impossible to get a safe and fair training run and race off.
Breezy Johnson ended up ranked a career-best fourth in the downhill standings. Ryan Cochran-Siegle was ranked 14th, Travis Ganong 18th, Bryce Bennett 19th, and Jared Goldberg 23rd. Despite an injury that sidelined her for several races, Italy's Sofia Goggia took home the downhill globe for the women and Switzerland's Beat Feuz for the men. Up next is super-G on Thursday, weather permitting. Ganong will be the sole Land Rover U.S. Alpine Ski Team athlete competing.
 
DOWNHILL STANDINGS
Women's downhill
Men's downhill
HOW TO WATCH
*All times EDT.
Thursday, March 18
4:30 a.m. FIS Alpine World Cup Finals Women's Super-G - LIVE, Lenzerheide, SUI, Broadcast Olympic Channel & Streaming Peacock
6:00 a.m. FIS Alpine World Cup Finals Men's Super-G - LIVE, Lenzerheide, SUI, Broadcast Olympic Channel & Streaming Peacock
Friday, March 19
7:00 a.m. FIS Alpine World Cup Finals Women's Super-G - Next-day broadcast, Lenzerheide, SUI, Broadcast NBCSN
7:00 a.m. FIS Alpine World Cup Finals Team Event - LIVE, Lenzerheide, SUI, Broadcast Olympic Channel & Streaming Peacock
8:00 a.m. FIS Alpine World Cup Finals Men's Super-G - Next-day broadcast, Lenzerheide, SUI, Broadcast NBCSN
9:00p.m. FIS Alpine World Cup Finals Team Event - same-day broadcast, Lenzerheide, SUI, Broadcast NBCSN
Saturday, March 20
4:00 a.m. FIS Alpine World Cup Finals Men's Giant Slalom, Run 1 - LIVE, Lenzerheide, SUI, Streaming Peacock
5:30 a.m. FIS Alpine World Cup Finals Women's Slalom, Run 1 - LIVE, Lenzerheide, SUI, Streaming Peacock
7:00 a.m. FIS Alpine World Cup Finals Men's Giant Slalom, Run 2 - LIVE, Lenzerheide, SUI, Broadcast Olympic Channel & Streaming Peacock
8:30 a.m. FIS Alpine World Cup Finals Women's Slalom, Run 2 - LIVE, Lenzerheide, SUI, Broadcast Olympic Channel & Streaming Peacock
Sunday, March 21
1:30 a.m. FIS Alpine World Cup Finals Women's Slalom, Run 1 -next-day broadcast, Lenzerheide, SUI, Broadcast NBCSN
4:00 a.m. FIS Alpine World Cup Finals Women's Giant Slalom, Run 1 - LIVE, Lenzerheide, SUI, Streaming Peacock
5:30 a.m. FIS Alpine World Cup Finals Men's Slalom, Run 1 - LIVE, Lenzerheide, SUI, Streaming Peacock
7:00 a.m. FIS Alpine World Cup Finals Women's Giant Slalom, Run 2 - LIVE, Lenzerheide, SUI, Broadcast Olympic Channel & Streaming Peacock
8:30 a.m. FIS Alpine World Cup Finals Men's Slalom, Run 2 - LIVE, Lenzerheide, SUI, Broadcast Olympic Channel & Streaming Peacock
1:30 p.m. FIS World Cup Finals Women's Slalom, next-day broadcast, Lenzerheide, SUI, Broadcast NBC
Monday, March 22
12:00 a.m. FIS Alpine World Cup Finals Women's Giant Slalom, next-day broadcast, Lenzerheide, SUI, Broadcast NBCSN
1:00 a.m. FIS Alpine World Cup Finals Men's Slalom, next-day broadcast, Lenzerheide, SUI, Broadcast NBCSN