Bjornsen Siblings Win SuperTour Classic Distance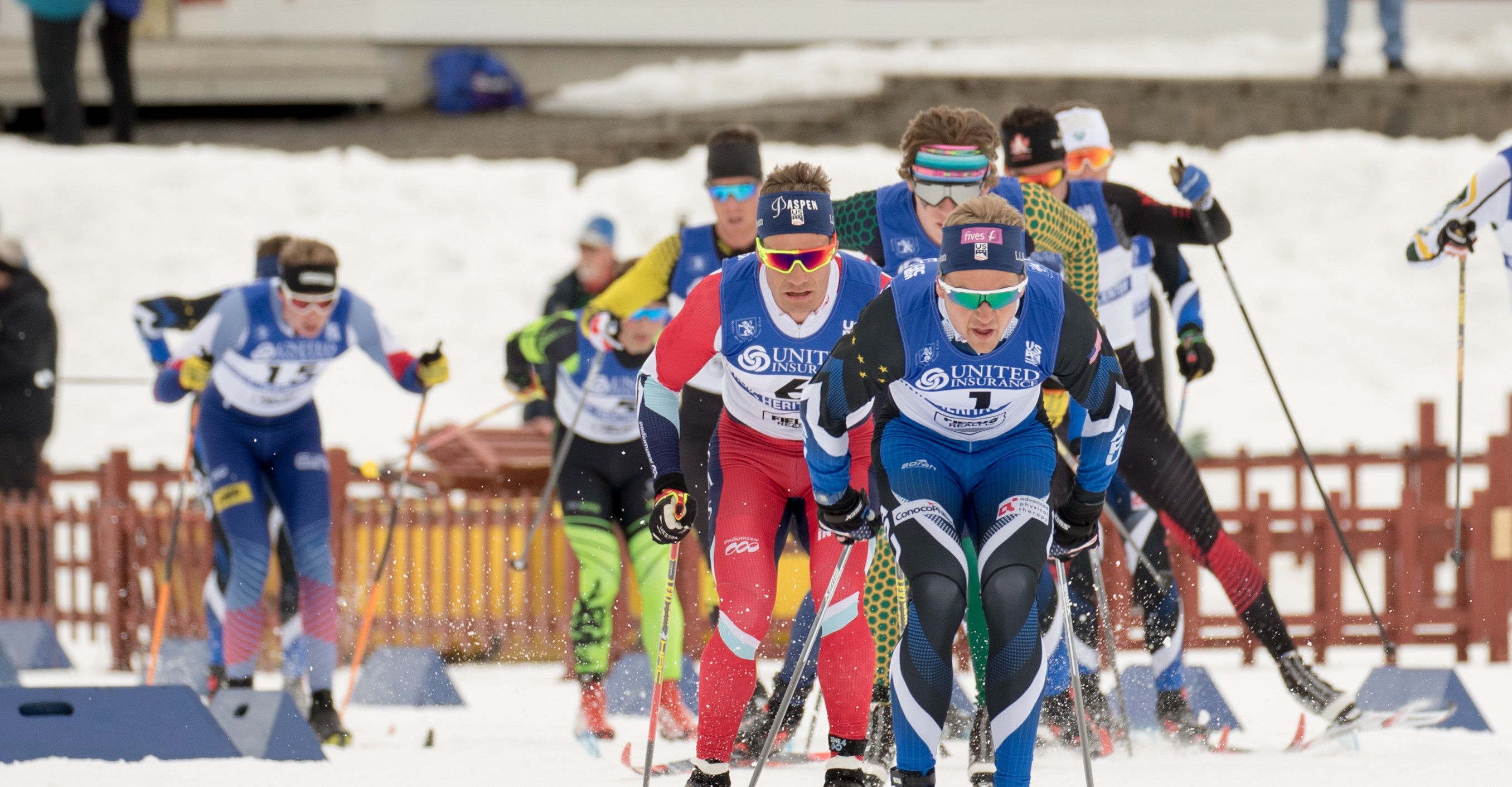 The Bjornsen siblings, Erik and Sadie, both won the classic distance races at the L.L.Bean SuperTour Finals in Presque Isle, Maine, Saturday.  Following a two-hour start delay to let the course soften after a significant overnight freeze, both siblings skied near the front of their packs the entire race to ski away with the victories.
Erik Bjornsen (Winthrop, Wash.) was in a strong lead group from the beginning of the race which also included second-place finisher Simi Hamilton (Aspen, Co.), and third place finisher Gus Schumacher (Anchorage, Alaska)
"I needed to make sure those young kids didn't take the win," said Erik Bjornsen. "It was nice to have a relaxing morning with the crew, but once the race got started it was fun. Fast conditions, but no one was pulling away. I let Simi do some work that last lap and was able to sneak by him for the finish."
This was Schumacher's first senior podium. The U23 skier had this to say about his race, "It feels really good to get my first senior podium and everyone is here, so there's no Asterix by my name. I felt good out there, sometimes I was worried when I was leading knowing other people are going easy, but I think I balanced my energy well and was pushing when I needed to."
In the women's 10k classic, Sadie Bjornsen (Winthrop, Wash.) went out hard and led the entire race.
"I was coming into lap two and could see that no one wanted to take the lead and so I didn't want to pull everyone around and decided to make a move and break the draft," said Bjornsen. "I could tell Rose (Brennan, Park City, Utah) was quite close behind me so I just tried to push really hard like I was in a World cup race and I finally opened the gap a little more and then just sent it home."
Completing the women's podium was Brennan in second and Dahria Beatty of Canada in third.
In the junior's race, the women's podium included Charlotte Ogden (SMS) in first, followed by Sophia Laukli (SMS) in second and Shaylynn Loewen (National Training Development Center - Thunder Bay) in third.
The men's junior race was won by Gus Schumacher (Alaska Winter Stars) with Ben Ogden (UVM) second and Johnny Hagenbach (Sun Valley SEF) completing the podium.
Looking to Sunday's mixed-team relay, Sadie Bjornsen had this to say, "tomorrow is the most important race and APU needs to get that title back, it's been two years. This is why we come to spring series."  Always an athlete favorite, the mixed team sprint begins at 10 a.m.
RESULTS
Men's and women's distance
HOW TO WATCH
All times EDT

Sunday, March 31
10:00 a.m. - Mixed gender/technique relay - U.S. Ski & Snowboard Streaming
Tuesday, April 2
9:00 a.m. - Women's 30k/junior women's 20k freestyle mass start - U.S. Ski & Snowboard Streaming
11:15 a.m. - Men's 50k/junior men's 30k freestyle mass start - U.S. Ski & Snowboard Streaming