McDonald wins FIS Open, Lemley finishes third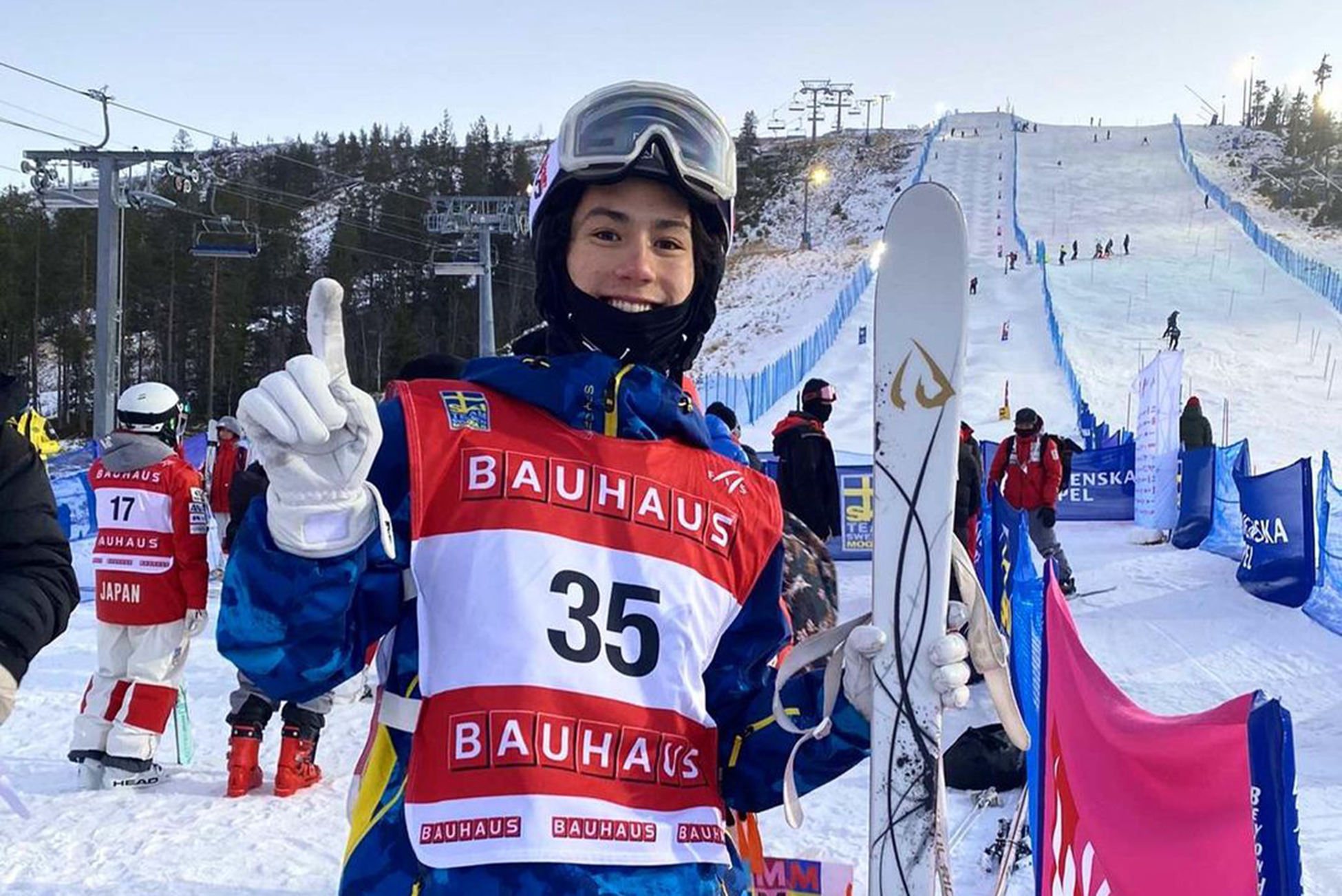 The U.S. Mogul Freestyle Ski Team is back to bumpin' after wrapping up competition at the FIS Open in IdreFjäll, Sweden, Nov. 20-21. D Team up and comers put their mark on the international field to lead the U.S. contingent.
The FIS Open marks the end of the final pre-season training block for the mogul skiing community. With limited mogul venues around the world at this time of year, many teams opt for several weeks of training in Sweden and finish off the prep period with this first competition opportunity. Athletes are able to put to snow what they've been working on all summer and get back into the competition mindset. 
"It's always so fun to finally put the bibs on and compete after such a long prep," said World Cup Mogul Coach Riley Campbell. "We prep from May until November, that's a really long time to train without competing. So it's always exciting when it's time to compete again."
Cole McDonald posted the best results for the U.S. men on both days. On Saturday he placed seventh and bested that to first on Sunday. "It feels great to finally prove to myself that I am able to compete with the people I have idolized my whole life," said McDonald of his performances.
"Cole skied incredibly well," said Campbell. "He was just so fast and clean with a really dominant bottom air. On that second day, he proved he was up there with those veteran-level skiers."
Saturday's podium was topped by Japan's Ikuma Horishima, followed by Sweden's Walter Wallberg in second and Canada's Elliot Vaillancourt in third. Jesse Andringa, in his first competition since injury, finished sixth, Landon Wendler 15th, Alex Lewis 24th, and Joel Hedrick 26th. McDonald shared the podium on Sunday with Japan's Ikuma Horishima in second and Sweden's Walter Wallberg in third. 
Elizabeth Lemley led the women on Saturday, finishing in third place. "Liz skied great," said Riley. "She threw the highest-scoring highest DD trick in the women's field, a cork grab. She proved she's an up and comer to watch." Kasey Hogg finished 43rd and Alli Macuga did not finish. Lemley shared the podium with Japan's Rino Yanagimoto in first and Karuka Nakao in second. 
On Sunday, Hogg posted the best U.S. Team result with seventh place. Alli Macuga finished 28th and Lemley finished 58th. Japan's Yanagimoto won again on Sunday, Kazakhstan's Anastassiya Gorodko finished second and Japan's Yuki Kajiwara finished third. 
Results
Nov. 20, Women's Moguls
Nov. 20, Men's Moguls
Nov. 21, Women's Moguls
Nov. 21, Men's Moguls