Goldberg Scores Career Best Fourth Place in Kitzbühel; Ganong Seventh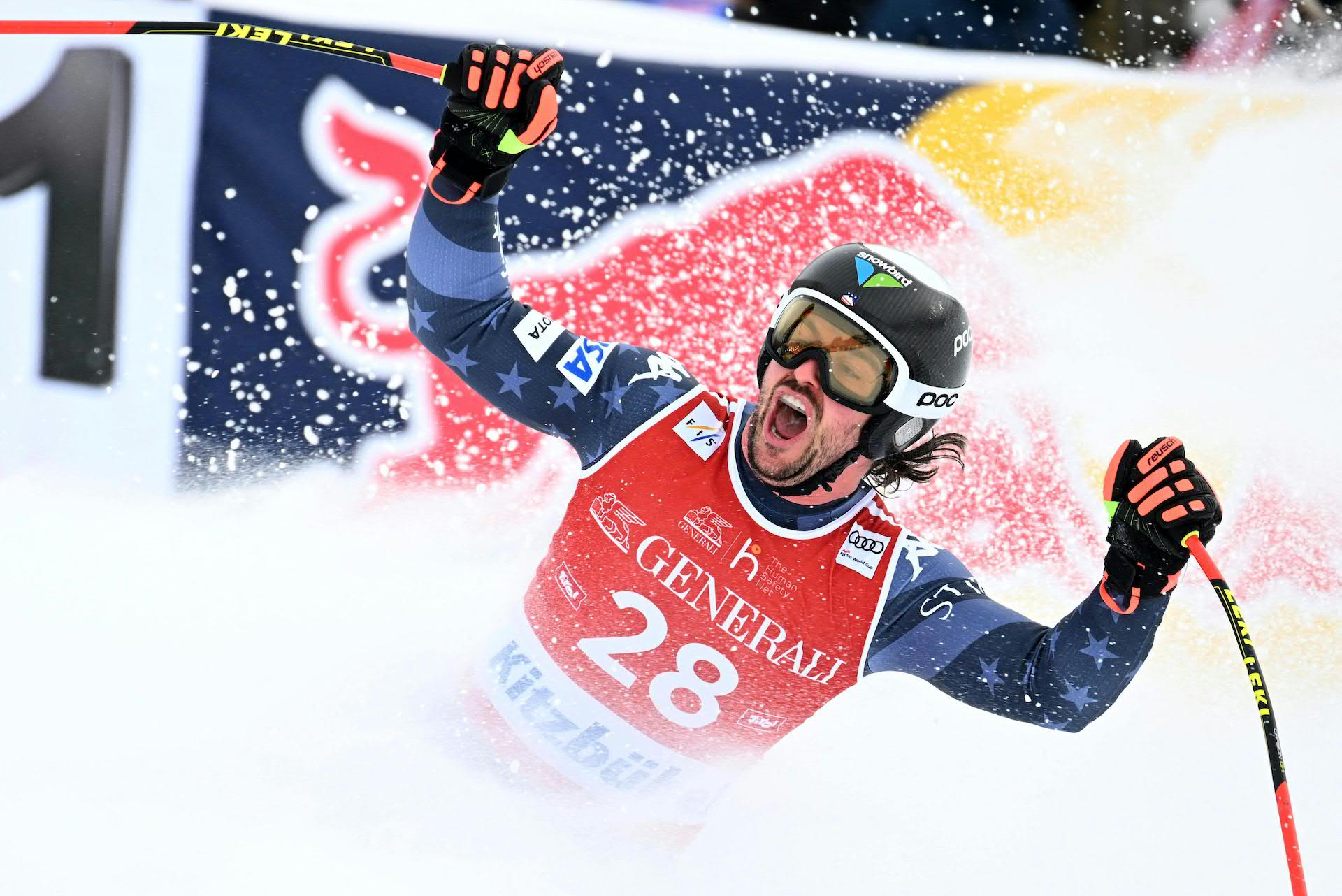 At the infamous Kitzbühel downhill on Friday, Stifel U.S. Alpine Ski Team athlete Jared Goldberg scored a career-best finish, just off the podium in fourth place. Goldberg ran bib 28 and was in the green at the top, initially landing in third place. The crowd and his teammates went wild as he crossed the line.
"I am just trying to show myself the level I can ski at, and I was really finding the front of the boot today," said Goldberg. "It was a really good step forward into the next days to help me relax and get to a good head space, I think I found another gear on how to push and stay loose."
Stifel U.S. Alpine Ski Team's Travis Ganong also showed a strong performance with a seventh place finish. Ganong ran bib one, which can be a difficult position to start not knowing the speeds or tricks of the course, but Ganong held onto the lead for nine racers, a very strong run by him.
"It was good, you never know going first. I had some wild sections, so I was pushing," said Ganong. "I expect the podium every time I ski. It's my one goal to podium here, but there is another chance tomorrow. I am happy with my skiing."
Erik Arvidsson also had a fantastic race going from bib 52 to 21st place. Arvidsson is notoriously strong at technical courses, making this course a great place for him.
"I am really happy with my skiing today. It was a really close race and I knew I would need to risk it," said Arvidsson.  "I am happy with the commitment of my skiing and staying focused."
Teammate Bryce Bennett finished in 29th place to also score points. Sam Morse was 38th, Kyle Negomir 40th and Ryan Cochran-Siegle in 41st.
The top three finishers for the day included Austria's own Vincent Kriechmayr in first, Italian skier Florian Schieder with a tremendous run going from bib 43 to second and Swiss skier Niels Hintermann in third.
RESULTS
Men's downhill
HOW TO WATCH
Saturday, Jan. 21, 2023
4:00 a.m. Audi FIS Alpine Ski World Cup, Women's Downhill, Cortina, Italy, streaming on skiandsnowboard.live
5:30 a.m. Audi FIS Alpine Ski World Cup, Men's Downhill, Kitzbuehel, Austria, streaming on peacock.com