Ganong, Goldberg Break Top 10 in Val Gardena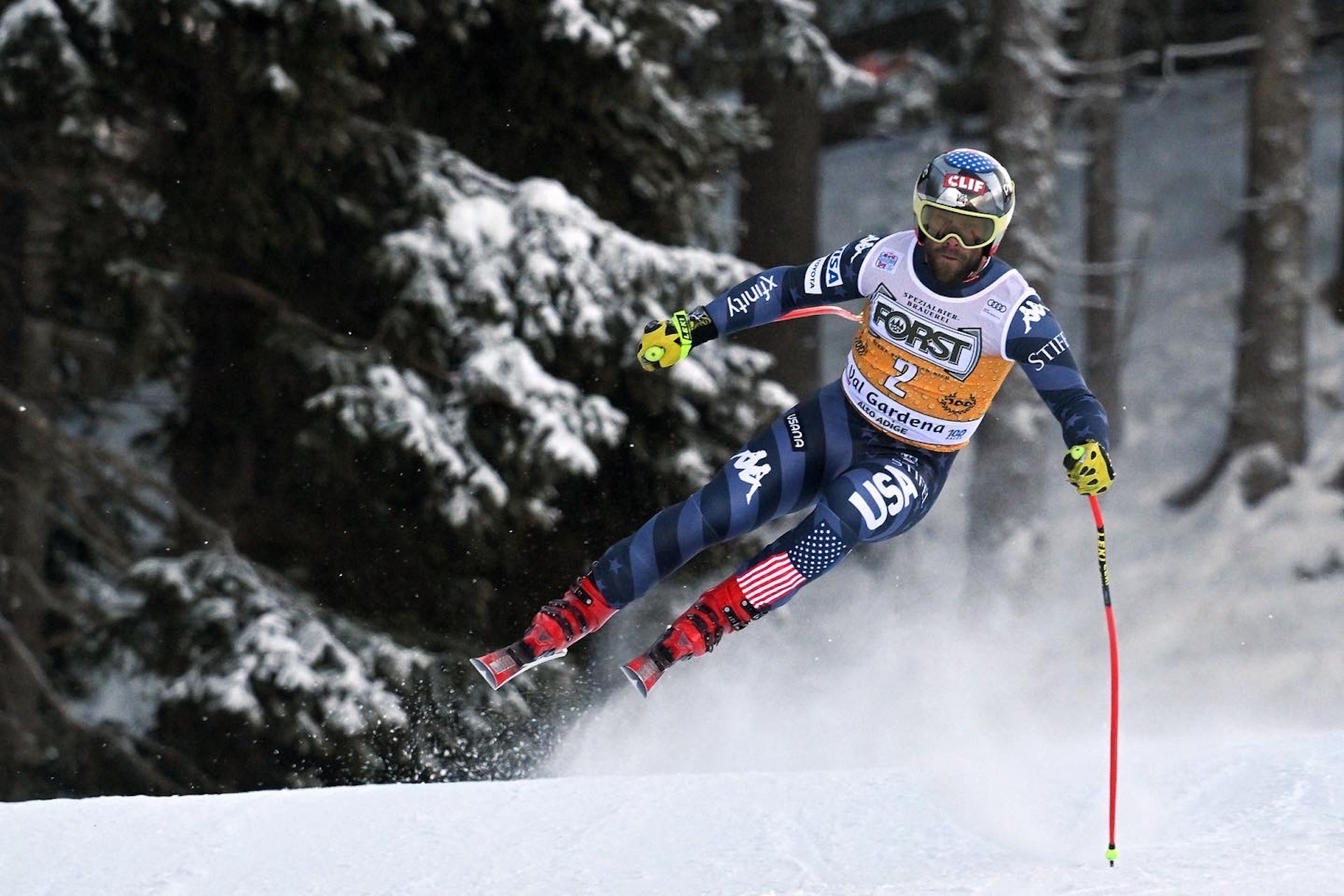 The Stifel U.S. Alpine Team men's speed team posted a strong team result Saturday in the Audi FIS Alpine Ski World Cup downhill in Val Gardena. Travis Ganong took seventh place, tying with Swiss skier Marco Odermatt. Jared Goldberg nabbed ninth place, and Sam Morse took home 15th.
"The skiing was really fun," said Ganong. "It's such a fun track and the skiing was good."
Teammate Goldberg also walked away with a positive result. "I knew there were a couple places where I made some mistakes but I brought a lot more intensity today with more of that racer's edge and was happy to see a decent place," said Goldberg.
Bryce Bennett and Ryan Cochran-Siegle also placed in the top 30. Bennett was 23rd and Cochran-Siegle was 25th place.
The top three finishers for the downhill included Norwegian skier Aleksander Kilde in first, French skier Johan Clarey in second and Italian skier Mattia Casse in third.
There was a large crowd at the venue as Val Gardena celebrated its 100th World Cup anniversary race at the venue. Plus the weather was a significant improvement with beautiful blue skies overhead and a light dusting of snow on the trees, making for a picture-perfect ski race. The Stifel U.S. Alpine Team men proved once again that this track is one of their favorites.
Now the speed men will focus on the Bormio races Dec. 26-29 while the tech men take on Alta Badia on Sunday and Monday.
RESULTS
Men's downhill
HOW TO WATCH
*All times EST
Sunday, Dec. 18, 2022
4:00 a.m. FIS Alpine World Cup, Men's Giant Slalom, first run, Alta Badia, Italy, streaming on skiandsnowboard.live
5:30 a.m. FIS Alpine World Cup, Women's Super-G, St. Moritz, Switzerland, streaming on skiandsnowboard.live
7:30 a.m. FIS Alpine World Cup, Men's Giant Slalom, second run, Alta Badia, Italy, streaming on skiandsnowboard.live
Monday, Dec. 19, 2022
4:00 a.m. FIS Alpine World Cup, Men's Giant Slalom, first run, Alta Badia, Italy, streaming on skiandsnowboard.live
7:30 a.m. FIS Alpine World Cup, Men's Giant Slalom, second run, Alta Badia, Italy, streaming on skiandsnowboard.live