Stifel U.S. Freestyle Ski Team Moguls athlete Kai Owens has made history as the youngest U.S. athlete to compete in a World Cup and win a Nor-Am competition. She also represented her country at the 2022 Beijing Winter Olympic Games. 
Kai started skiing early - by two-and-a-half years old, she was already able to navigate moguls on the ski hill. At 14 years old, she became the youngest American to win a Continental Cup competition and in 2021, she was named the World Cups Rookie of the Year. 
In 2021, Kai won the Intermountain Healthcare Deer Valley International World Cup dual moguls competition. Later that season, she was back on the podium in third place at World Cups in France and Finland. She also has three Nor-Am Cup podiums to her name.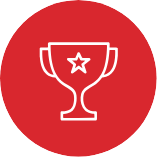 World Cup
1st, DM, Deer Valley, UT, 2021 • Rookie of the Year, 2021 • 3rd, MO, Ruka, FIN, 2021 • 3rd, DM, Alpe d'Huez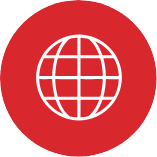 World Championships
Teams: 2021
"I'm so excited to be a part of this team, it's a dream come true!"
5 Things You Didn't Know About Kai Owens
1. Kai was the youngest U.S mogul skier to start in a World Cup. Kai also was the youngest American to win a Noram competition.
2. Kai led the First American Dual moguls World Cup sweep
3. Kai has two French bulldogs named Mochi & Miso
4. Kai is adopted from China.
5. Kai earned Rookie of the Year in 2021