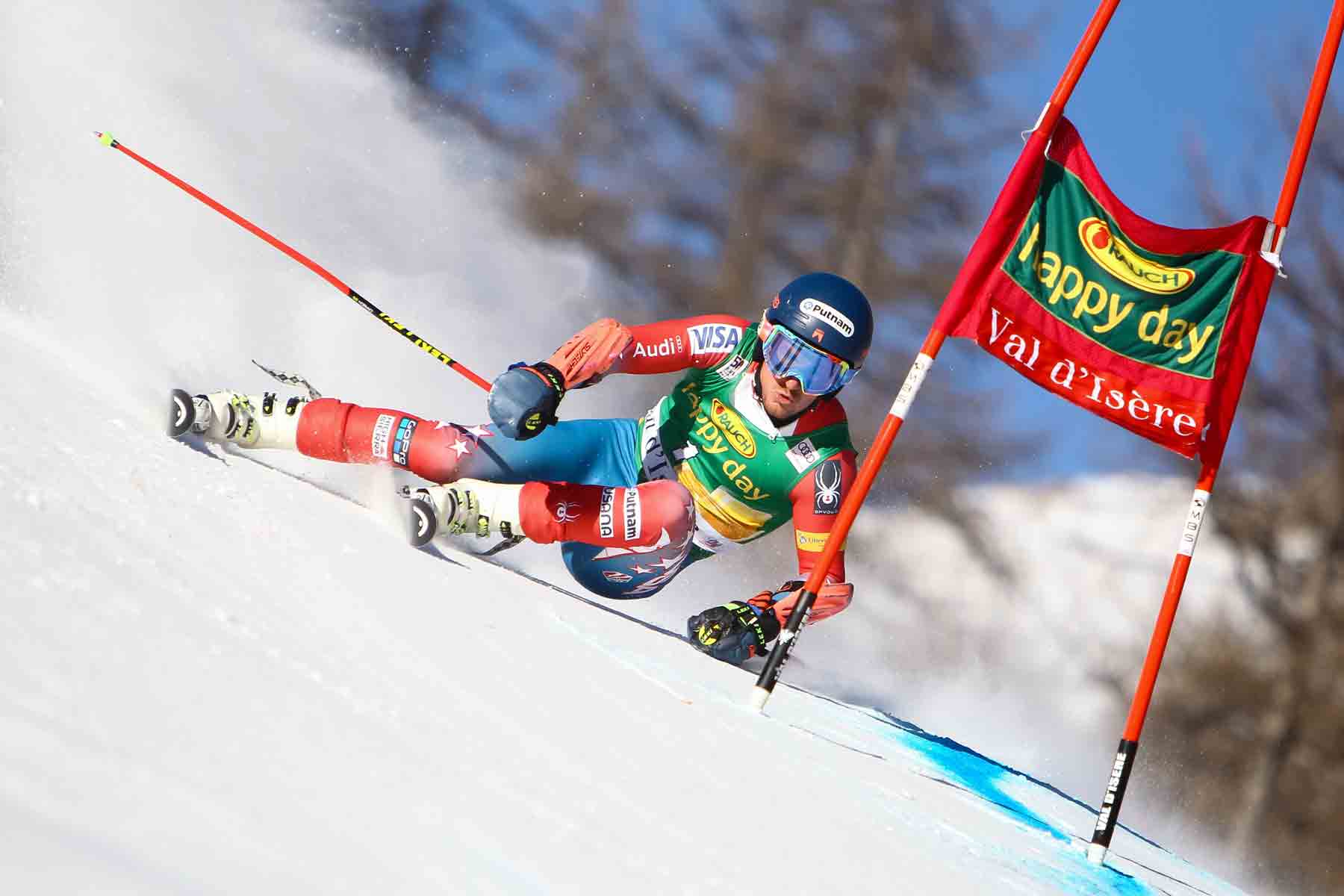 Join the team
The U.S. Ski & Snowboard Foundation offers a variety of experiences in which you can join our teams. When you participate in the experiences, you are not only generously donating to the athletes, but you also get to join them in a one-of-a-kind experience. We have something for every level and you can see first-hand how these amazing athletes train and prepare for the biggest competitions in the world. 
World Cup Trips
Join the U.S. Ski Team on the FIS Alpine Ski World Cup Tour!

Experience the top international circuit of ski racing competitions with a first-class World Cup package from the U.S. Ski Team! Held annually, the FIS Alpine Ski World Cup is the premier competition for alpine ski racing and is hosted primarily at ski resorts in the European Alps. 

From the excitement of the season opener in Soelden, Austria to the popular ski resort of St. Moritz, Switzerland, the World Cup races are a must-see for every ski racing fan - and this is your opportunity to have a first-class experience while supporting the athletes of the U.S. Ski Team. 

Each World Cup Tour member supports the Team with a donation, which includes:
4 nights in five-star accommodation (for two guests, double occupancy)
2 two-day VIP race credentials
Daily guided skiing
Five-star dining
Insider access to the U.S. Ski Team athletes and coaches
Soelden: Experience the unparalleled excitement as the first skier waits at the start gate in Soelden to kick off the World Cup season. 

Kitzbuehel: Featuring the grandfather of all downhill races, Kitzbuehel's downhill course pushes athletes to new limits.

St. Moritz: Providing true European luxury while boasting a rich alpine skiing history.
Inside Track
The U.S. Ski & Snowboard Foundation is cultivating a group of passionate supporters who want to engage personally with the U.S. Ski Team at training camps around the world. 
Maximum group size of four to five Inside Tracks donors
Ski daily with the Team during training camps
Share meals and "down time" with the athletes
Get an insider training experience with elite athletes unavailable anywhere else in the world
Each Inside Track member supports the Team with a donation, which includes:
Use of two fully transferable Gold Passes at 250 resorts across the USA for four consecutive days
Choice of participation in one international or domestic training trip with alpine, freeskiing, nordic or snowboard teams 
U.S Ski & Snowboard gift 
Inside Tracks trips include a choice of the following:
The ski resort of your choice
Average trips are four to six days in length. Trips can include optional leisure activities before and after team training, in nearby cities or sport locales. Itineraries are customized for each participant based on interest. 
On-Snow Clinics
Don't miss our one-of-a-kind opportunities to spend time on and off the hill with U.S. Ski & Snowboard athletes and Olympians. We offer annual clinic events open to all our donors, as well as customizable trips for small groups. These on-snow ski days with elite athletes take your experience to a whole new level. 

Our popular IceMen and Powder Girls events span 2.5 days of skiing, including a race clinic, mogul clinic, and epic freeskiing. Improve your skills with Olympian instructors, get faster in the gates and experience world-class competitions as VIP. 

Who: Families, groups of friends, sales teams, corporate executive teams.

Location: Your ski resort of your choice - past events have been held in Aspen, CO, Deer Valley, UT, Jackson Hole, WY, Squaw Valley, CA, and others. 

Packages are customizable and can include:
Lift Tickets
Meals
Sessions/days of personalized skiing and racing
First Tracks/Dawn Patrol
Instruction from U.S. Olympians
Invitations to VIP receptions and dinners
Participation in a team ski race with your athlete coach
Exclusive jacket and U.S. Team gift bag
VIP access to world-class competitions 
This contribution provides the athletes of the U.S Ski and Snowboard teams with the best possible training, equipment and coaching to compete at a world-class level as they prepare for the upcoming season and ultimately for the 2022 Olympic Winter Games in Beijing. 
Contact Us
To learn more about these amazing opportunities, please contact your Major Gift Officer listed below. 

Meg MacClarence
Major & Planned Giving
C: 518.221.4678
mmacclarence@ussa.org
Amanda Black
Major Gifts Officer, Northeast Region & Idaho
C: 435.714.0287
ablack@ussa.org
Jana Dalton
Major Gifts Officer, Western Rockies, Arizona & New Mexico 
O: 435.647.2056
C: 435.714.9257
jdalton@ussa.org