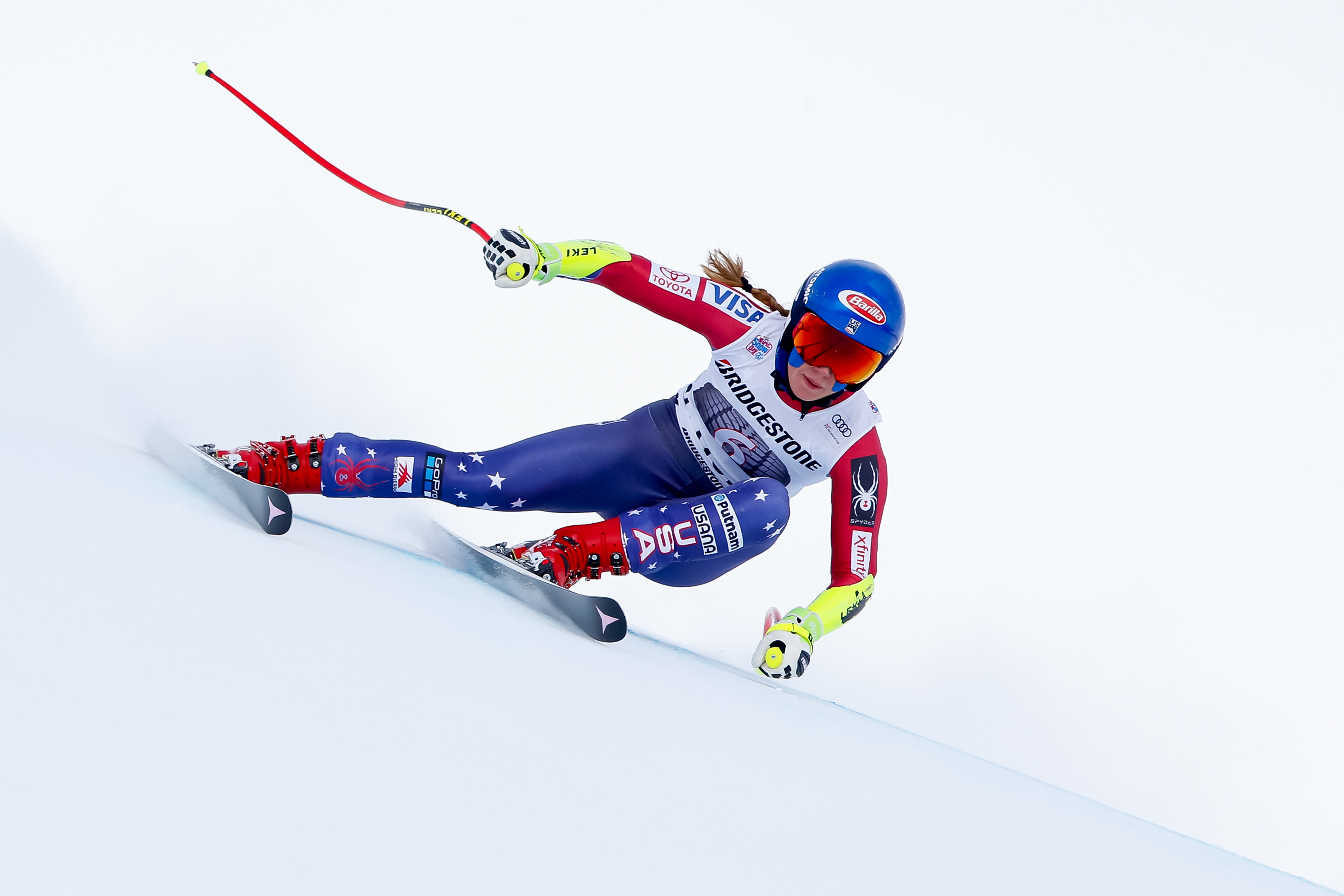 Medical Department Information
U.S. Ski & Snowboard Sports Medicine is dependent on the commitment of dedicated partners and volunteers who provide the additional resources necessary to ensure the best possible medical care for our athletes. 
U.S. Ski & Snowboard has volunteer physicians, physical therapists and athletic trainers integrated within the medical program through the medical committee, physician pool, as well as the physical therapy/athletic training pool. Our medical partners are a group of hospitals, clinics and medical suppliers that work with U.S. Ski & Snowboard to optimize medical care of our athlete in case of illness or injury. To learn more about these partners please select a link below. 
Medical Committee
The U.S. Ski & Snowboard medical committee's primary function is to provide resources, direction, and guidance through recommendations regarding overall policy and procedure governing the medical care of Team athletes. Committee members also provide networking resources for expertise in medical care sought for athletes based on specific situations. The committee is comprised of team physicians closely involved in the medical management of athletes in addition to specialists who provide guidance and recommendations.
Medical Committee
Chairman Emeritus – Dr. Richard Steadman, The Steadman Clinic Vail, Colo.
U.S. Ski & Snowboard Sports Medicine Director  - Jaron Santelli
U.S. Ski & Snowboard High Performance: Director - Gillian Bower
Men's Alpine Head Team Physician:
Dr. Randy Viola, The Steadman Clinic, Vail Colo.
Women's Alpine Head Team Physicians:
Dr. William Sterett, Vail Summit Orthopedics Vail, Colo.
Dr. Jeffrey Harrison, Calton-Harrison Clinic Ogden, Utah
Snowboarding Head Team Physician
Dr. Thomas Hackett, The Steadman Clinic, Vail, Colo.
Freestyle Head Team Physician
Dr. Dave Goltz, Mt Tam Orthopedics, Lark Spur Calif.
Freeskiing Head Team Physician
Dr. Andrew Cooper- Comprehensive Orthopedics, Salt Lake City, Utah
Cross Country Head Team Physician
Heather Cichanowski, TRIA Orthopaedic Center, St. Paul, Minn.
Team Sports Neurologist
Dr. Jeffery Kutcher, The Sports Neurology Clinic, Brighton, Mich.
Team Internist
Dr. David Kuppersmith, The Steadman Clinic, Vail Colo.
Regional Medical Sponsors
U.S. Ski & Snowboard has developed a regional medical sponsorship program to formalize the many established relationships with medical service providers across the country. 
Hospitals/Research Labs
Barton Health Care System, South Lake Tahoe, Calif.
Intermountain Healthcare Park City Hospital, Park City, Utah
Mammoth Hospital, Mammoth Lakes, Calif.
Steadman Philippon Research Institute, Vail, Colo.
Vail Valley Medical Center, Vail, Colo.
 
Orthopedic Clinics
Calton/Harrison Clinic, Ogden Utah
Desert Orthopedics, Bend, Ore.
Mt. Tam Orthopedics, Larkspur Calif.
Rosenberg-Cooley-Metcalf Clinic, Park City, Utah
The Steadman Clinic, Vail, Colo.
Physical Therapy Clinics
Howard Head Sports Medicine Center, Vail Colo.
Mammoth Hospital Physical Therapy, Mammoth Lakes Calif.
Rebound Physical Therapy, Bend Ore.
Imaging Centers
RAYUS Radiology, UT
Dental 
James Harding, DDS, Harding Dental Group, South Fork, Colo.
Paul Peterson DDS, Advanced Cosmetic Dentistry, Park City, Utah
Medical Suppliers
Global Rescue
DJO Global
R-Zero

 
Physician Pool Program
The U.S. Ski & Snowboard Physician Pool is comprised of more than 200 licensed medical providers of various specialties who volunteer their time and financial resources to provide medical services to the Teams at training camps and competitions. Requirements include screening by the U.S. Ski & Snowboard Medical Committee and regular participation in U.S. Ski & Snowboard training courses, as well as completion of background screening every three years, completion of Safe Sport and Anti-Doping Education. Once established as active pool members, physicians are scheduled annually to travel with a team to provide medical care and assistance to U.S. Ski & Snowboard athletes and staff.
Team Role
Team physicians are responsible for keeping abreast of the medical issues involved with athletes they oversee while on the road. They serve as the primary resource for the head coach, head team PT/AT, medical director regarding medical issues relating to an athlete's ability to train or compete. They also provide recommendations regarding further evaluation, diagnostic procedures and treatment plans and maintain up-to-date information on the medical and participation status of all athletes in conjunction with the Head Team Physician.
PHYSICIAN POOL APPLICATION
Any physician interested in participating in the U.S. Ski & Snowboard physician pool program is invited to do so by satisfying the requirements listed below and submitting the requested documents and information to Torey Anderson, Team PT, at U.S. Ski & Snowboard.  The Sports Medicine Director and the Medical Committee will meet on an annual basis to review applications and determine acceptance as active members of the Medical Pool. New applicants will be requested to complete an initial travel/coverage project with a team on a trial basis. Once they have been evaluated, and with a successful event, they may be officially added to the U.S. Ski & Snowboard physician pool the following year. Use of the U.S. Ski & Snowboard Sports Medicine logo and association with U.S. Ski & Snowboard will not be allowed until officially added to the pool as an Active Member. Failure to meet the goals and expectations may result in a one-year probation period followed by removal from the official pool.
Physician Pool Application Requirements
U.S. citizen and currently board certified or board eligible in your field of practice
History of involvement in athlete, event or athletic team coverage
No limited scope restrictions or sanctions against medical license, nor history of loss of medical license
Must be capable of performing the essential functions of the position (for example ski ability on courses) and be available to be essentially on call 24/7 while traveling with respective team
Willing to provide the financial resources necessary to travel with a team on a trip at least once every three years
Successful completion of the U.S. Ski & Snowboard Medical Emergencies in Skiing and Snowboarding Course (MESS) every 4 years
Maintain current background screen through U.S. Ski & Snowboard
Current medical liability insurance coverage
Completion of USOC SafeSport Training and WADA Sport Physician Tool Kit
Physician Pool Application Documents
Submit the following required application documents to: Torey Anderson, Team PT
Current curriculum vitae
A minimum of three letters of reference from peers, coaches/athletes, athletic directors and staff
Verification of credentials, board certification, medical license and DEA certificate 
Proof/copy of medical liability insurance coverage
Physical Therapist and Athletic Trainer Pool Program 
U.S. Ski & Snowboard has established a rotational pool of volunteer athletic trainers and physical therapists from various regional sponsors around the country to provide daily medical management of teams at camps or competitions that our staff PT/ATs are unable to cover. These individuals are responsible for the acute care and daily medical management while with the assigned team and communicating ongoing medical issue management strategies to the head Team PT/AT to ensure continuity of medical care. The rotational pool is completely voluntary or sponsored by U.S. Ski & Snowboard Regional Medical. Sponsors and the individuals involved in this program take time away from established employment to provide medical care with our teams. 
Physical Therapist and/or Athletic Trainer (PT/AT) pool
Certified athletic trainer or licensed physical therapist with a background in sports injuries
Current first aid and CPR (Professional Rescuer) with bag valve mask and AED certification
History of involvement in athlete, event and athletic team coverage
Advanced skiing or snowboarding ability
Must be capable of performing the essential functions of the position and be available essentially on call 24/7 while traveling with respective team
Independent in traveling and adaptable/flexible in adverse working conditions
Current background screening
Completion of USOC Safe Sport training
Completion of USADA's HealthPro Advantage 
Physical Therapist/Athletic Trainer application documents
Submit the following required application documents to: Torey Anderson, Team PT
Copy of current Curriculum Vitae
Proof of athletic training certification (BOCATC) and/or licensure or copy of Physical Therapy licensure
Copy of current advanced CPR with valve bag mask and AED certificate
A minimum of three letters of reference from peers, coaches/athletes, athletic directors and staff
Proof of professional liability insurance