Voisin Highlights List Of Organizational Volunteer Award Winners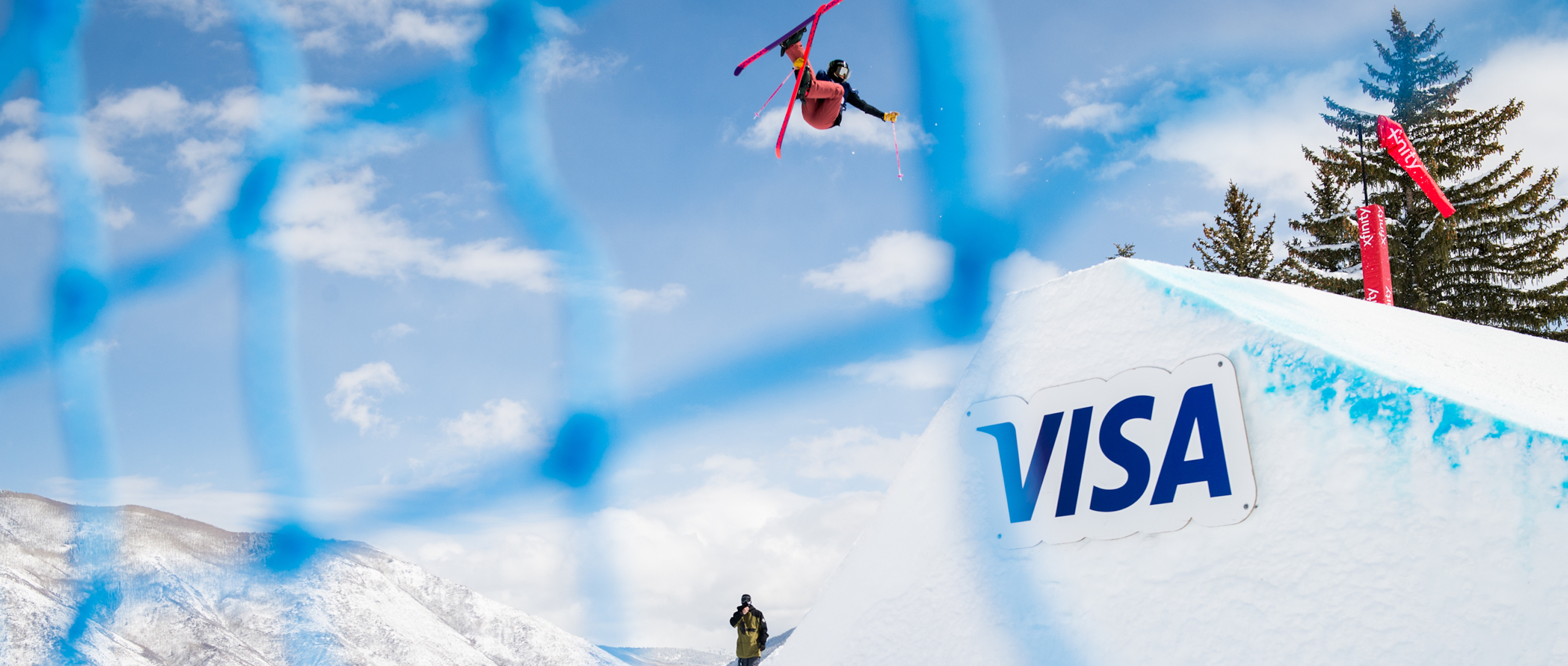 U.S. Ski & Snowboard honored individuals and organizations for their service to the sport with its final gold and silver level awards. The gold and silver-level awards recognize volunteers and organizations around the country for their service to athletes in a variety of categories, following the acknowledgment of athletes, coaches, and clubs of the year announced earlier.
PAUL BACON AWARD (event organization)
New York Ski Educational Foundation (NYSEF)/Olympic Regional Development Authority (ORDA), Lake Placid, N.Y.
The Paul Bacon Award for event organization went to Lake Placid's New York Ski Educational Foundation (NYSEF) and Olympic Regional Development Authority. The two partnering organizations were recognized for the wide array of events they produced during challenging times.
The 2021-22 season came after a series of significant upgrades to venues by ORDA in anticipation of the upcoming 2023 World University Games. NYSEF and ORDA stepped up during Christmas to produce the Olympic Trials for Ski Jumping and Nordic Combined on the newly-renovated ski jumps. They were back on the nordic venues in March for the finale of the FIS Nordic Combined Continental Cup and women's FIS Ski Jumping Continental Cup.
In February, NYSEF produced calendared NorAm Cup women's races but also added a men's series at the last minute after COVID restrictions in Quebec forced schedule changes. They also stepped up to run men's super-G and combined events that had to be moved because of low snow elsewhere. In all, they ran 14 FIS events over a two-week period.
In addition, they also hosted a U.S. Ski & Snowboard Hole Shot ski cross and snowboardcross event, plus a USASA Futures Tour at Gore Mountain - new venues for each tour. At the newly-remodeled Mount Van Hoevenberg venue, they held a cross-country Super Tour in January as well as U.S. Biathlon national championships in March. Also on the calendar was the U.S. Collegiate Ski Association national championships in alpine and freeride at Whiteface Mountain, plus cross country at Mount Van Hoevenberg in March.
JOHN J. CLAIR AWARD (service to national teams)
Rex Bell, Portland, Maine
Rex Bell, a pioneering leader in ski jumping and nordic combined, was honored with the John J. Clair Award for his service to national teams. A former ski jumper and coach himself, Bell was a founder of USA Nordic and continues to be a strong supporter of its programs.
A tireless supporter of ski jumping, Bell has continued to fight to bring the FIS Ski Jumping World Cup back to America. He was successful in that endeavor, with the tour coming back to Iron Mountain, Mich. next February. The last event in America was at Park City in 2004.
Bell chaired the USA Nordic board until 2020 and remains active on its executive committee. He also represents the USA on the FIS Equipment Subcommittee. He is a real estate developer in Maine and his company, Northland Enterprises, is a USA Nordic sponsor.
BUD & MARY LITTLE AWARD (service to USOPC or FIS)
Jeff Weinman, Park City, Utah
U.S. Ski & Snowboard Director of Competition Services Jeff Weinman (Park City, Utah) was honored with the Bud & Mary Little Award for service to the International Ski & Snowboard Federation (FIS). The award memorializes longtime FIS vice president Bud Little.
Weinman joined U.S. Ski & Snowboard in 1998 to oversee its National Points System and to manage competition rules. Over nearly a quarter century, he became a vital cog within global ranking systems with FIS. During his tenure, Weinman was instrumental in reforming the National Points system and helping usher it into the electronic age. It is an important role as points are the foundation of all competition rankings.
Along the way, he established a synergistic relationship with FIS staff and has had a strong voice in classification system improvements. In 2007, he was appointed to the FIS Classification Committee, following in the footsteps of Americans Warren Lowry and Bruce Crane. In 2010, FIS asked Weinman to take on the chairman's role.
A quiet leader, Weinman's work with U.S. Ski & Snowboard from ranking systems to rules management to competition guide production has played a vital role for officials, clubs, coaches, and athletes across the country and the world.
J. LELAND SOSMAN AWARD (service to physician's pool)
Dr. Heather Cichanowski, St. Paul, Minn. 
Dr. Heather Cichanowski, the head team physician for the U.S. Cross Country Ski Team, was honored with the J. Leland Sosman Award for her service to the team's physician's pool. 
The J. Leland Sosman Award is presented annually in recognition of service to the U.S. Ski & Snowboard volunteer physician's pool. It is named in honor of Dr. Sosman, affectionately known as 'Sos,' who was a volunteer leader and competition official known for his energy, persistence, and passion for U.S. Ski & Snowboard sports. This award recognizes an individual from the medical community who best exemplifies these traits.
Dr. Cichanowski, who serves as medical director for women's sports medicine at TRIA Orthopedics in Woodbury, has been engaged with the team's physician's pool since 2011 and was named head cross physician in 2021.
She is known across the team as one of the most dedicated physicians, managing athlete care on a regular basis and going out of her way to guide and coordinate the details through her strong communications with athletes, coaches and parents. Despite the challenges of the pandemic, she put in significant volunteer time leading up to the Beijing Olympics, helping guide cross country athletes through a challenging environment.
BUDDY WERNER AWARD (sportsmanship)
Maggie Voisin, Whitefish, Mont.
Three-time Olympian Maggie Voisin (Whitefish, Mont.) was recognized with the Buddy Werner Award, honoring sportsmanship. The award is named in honor of the great Buddy Werner, a great downhill ski racer from the 1950s and '60s who was known for his great caring attitude towards his teammates.
Voisin was cited as being the epitome of athletic sportsmanship. One of the world's top freeski slopestyle athletes, Voisin is known for her supportive and encouraging personality with teammates. She has been integral in creating a family dynamic within the freeski slopestyle world.
She is known for her support of all other female athletes on the global tour - regardless of their team. When she won, she won with grace. And when she didn't, she kept cheering for others. This past season, Voisin also served as the athlete liaison for freeski slopestyle, ensuring that her team's wants and needs were addressed and also helping enhance the culture, equality, and opportunity for all U.S. Ski & Snowboard athletes.
Her peers recognized her with the Buddy Werner Award in honor of her selflessness on and off the hill, her humility in success, and her demeanor as an athlete and a friend - true characteristics of sportsmanship.
WEST FAMILY CUP (event officials)
Barb Wagner, Platsburgh, N.Y.
Barb Wagner (Lake Placid, N.Y.), one of U.S. Ski & Snowboard's most dedicated alpine ski racing officials, was recognized with the West Family Cup. Named in memory of noted volunteer Fraser West and his wife Teddy, the West Family Cup is presented annually to recognize a long-serving competition official.
Wagner is a longstanding start referee who puts in thousands of miles a year to ensure she will be standing in the starting gate for most of the races that take place at both Whiteface Mountain in New York and Sugarbush, Vt., serving both NYSEF and Green Mountain Valley School clubs. Her nomination came on a wave of support from fellow officials at both club programs.
She was acknowledged for her true dedication to the role, her knowledge of the rules and her ability to work with athletes, coaches, and fellow officials. Her take-charge, diligent demeanor is a vital trait in her role as the start referee where she has to balance course holds, time changes, weather, and more. She is typically one of the first on a chairlift in the morning and stays until the very last racer has hit the finish line.
Most of all, her nominators on both sides of Lake Champlain recognized her for the friendly and welcoming smile on her face as she very professionally engages in her role as a start referee - very much in the spirit the late Fraser West intended with the West Family Cup award.
Calm demeanor is not necessarily what she's known for - she's more of a presence at the start, directing everyone to be in place for a timely race. In charge, Diligent, passionate, those are words I'd use. Rarely leaves the start from being the first on the chair in the morning until the last racer hits the finish line.
WESTHAVEN AWARD (service as technical delegate)
Greg Johnson, Vail, Colo.
One of America's most experienced alpine technical delegates, Greg Johnson (Vail, Colo.) has been honored with the Westhaven Award for his service as a TD. Johnson has been a U.S. Ski & Snowboard official since 1983, becoming an International Ski & Snowboard Federation TD in 1995. The Westhaven Award is presented annually in memory of longtime TD Fraser West. It dates back to 1991.
Beginning his career as an athlete, he moved into professional race department management and event organization in 1982, quickly becoming productive and supportive of race organizers. His work took him literally around the globe serving as a FIS TD at some of the biggest races in the world.
In only his third year as a FIS TD, he served at the 1998 Lake Louise World Cups. In 2007 he became the first American TD (and one of only two, to date) to serve as TD at the fabled Hahnenkamm in Kitzbϋhel, working with the legendary three-time Olympic champion Tony Sailor in his final event as chief of race. He also became only the second American (Hank Tauber the other) to serve as an Olympic TD when he worked the men's races at the 2010 Olympic Winter Games at Whistler, B.C.
Back in America, Johnson has worked for decades at races. Largely due to his role in producing the acclaimed  Birds of Prey World Cups, at Beaver Creek, he has gained high respect in course preparation, protection, and safety. He has been a frequent contributor at clinics, sharing his knowledge with others. 
After retiring from his ski industry role in 2020, Johnson has had even more time to serve. This past season he hit a personal mark serving as a TD for 35 race CODEXs.
RUSSELL WILDER AWARD (service to youth)
Rick Kapala, Sun Valley, Idaho
Youth Sports Alliance, Park City, Utah
Two recipients were recognized with the Russell Wilder Award for service to youth. Longtime Sun Valley Ski Education Foundation cross-country leader Rick Kapala (Sun Valley, Idaho) and the Youth Sports Alliance (Park City, Utah) were each recognized for their long service to youth. The award is the second oldest from U.S. Ski & Snowboard, dating back to 1955. 
Kapala, who is retiring from his role as program director and head coach for cross country at the Sun Valley Ski Education Foundation after 35 years, was recognized for his work in developing Sun Valley into one of the premier cross country clubs in America. He has long been acknowledged for not only providing youth with opportunities to grow into top, elite athletes, but also building an environment that focuses on being good citizens and good people, as well.
He was cited for his impact on literally thousands of youth and their families in the Wood River Valley. Kapala's mission has been to develop character in young people and to teach a lifelong respect for the outdoors that goes far beyond sport.
His work also extended well beyond just Sun Valley. He was long been actively engaged in national programs, both as a regular host of events as well as his participation in governance at a national level. His impact has been felt across the Wood River Valley and the entire nation.
The Youth Sports Alliance (YSA), based in Park City, Utah, was established as a part of the legacy of the 2002 Olympic Winter Games to increase the number of children participating in winter sport programs in the local area. Now 20 years later, YSA remains committed to providing tangible need-based financial assistance to ensure that all youth can participate in sport. It's popular introductory Get Out & Play and ACTiV8 programs have become an outstanding feeder into local clubs across a wide array of sports.
Each year YSA engages 3,300 youth in its communities through after-school programs, need-based scholarships, and financial support - all in partnership with local winter sport clubs. It is a diverse program covering winter sports from skiing to riding to figure skating, hockey, and luge. During the pandemic, YSA doubled down to make a major effort to ensure that kids still had an opportunity to participate in sport. 
In the 2021-22 season, 902 students participated in YSA ski and ride programs. Of those, 27% were scholarshipped by YSA and 30% were minority students. The program covers 20 area schools in the Park City, South Summit, and Wasatch school districts.
The mission of YSA's programs go well beyond sport, promoting good sportsmanship, healthy lifestyles and education. Since its inception in 2002, YSA has become integral in the community and helping the community take advantage of the 2002 Olympic legacy by promoting sport and building good citizens among its youth.