U.S. Men Struggle in Wild Schladming Night Slalom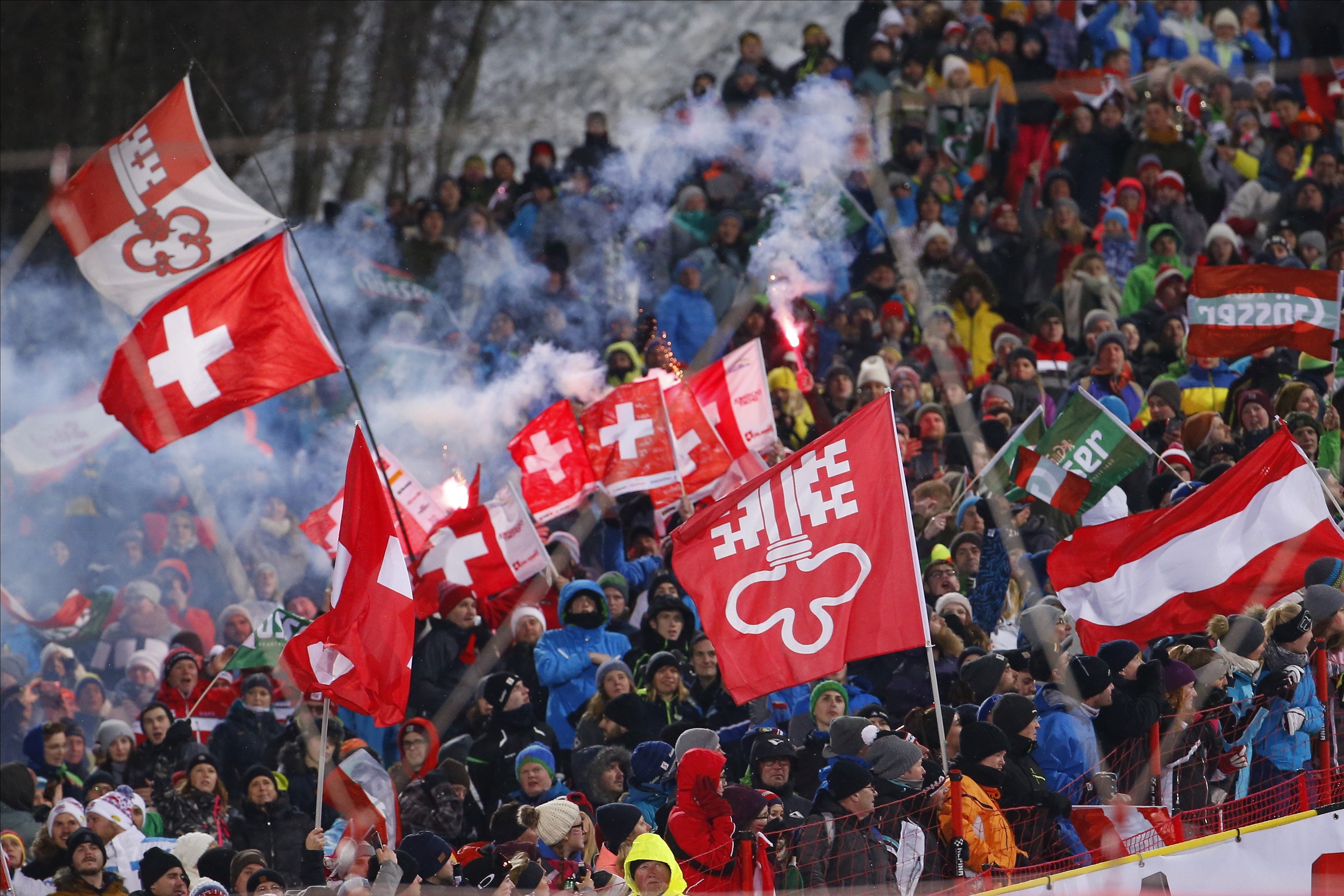 It was a wild and chaotic night slalom under the lights in Schladming in front of a rowdy Austrian crowd with Henrik Kristoffersen of Norway taking home the win. Racing against arguably the deepest and most challenging field on the FIS Ski World Cup circuit at the moment, the U.S. men did not qualify for a second run.
Heavy and wet snow started pounding a few hours before the race began, altering the hard surface underneath and leaving a deep rut. The snow peeled away from the racers' skis as they turned, causing some of the best skiers on the World Cup tour to crash and make serious mistakes.
Due to the unpredictable conditions, Clement Noel of France became the story of the night. He was one of the favorites coming into the race, but made a major mistake right out of the gate and finished 30th first run—just barely making the second run. But running first in his second run and having a perfect track gave him the opportunity to throw down a blazing fast run and hold the lead for 25 racers.
It seemed like no one would beat Clement's combined time, with the crowd pulsing in anticipation as each racer failed in his attempt. There was even an entertaining hiccup when it seemed like Alex Vinatzer of Italy had beaten Clement by .57, but instead was given a faster time because a nearly naked female fan came out of the crowd to walk across the finish line ahead of him. In reality, Alex was .13 seconds behind Clement, but even he had to laugh about the mishap.  
Finally, running 27th, Daniel Yule of Switzerland continued his dominant January to outski Clement's time and finish in third place. Alexis Pinturault of France took second place. Henrik, even with a major mistake in his second run, turned on the afterburners at the bottom of the course to take the win by .34 seconds—his fourth win in Schladming.
The Americans had a tough day, with the Luke Winters, Ben Ritchie and Kyle Negomir struggling with the difficult surface and failing to qualify for a second run. AJ Ginnis did not finish. But Ryan Wilson, the Land Rover U.S. Alpine Ski Team World Cup slalom coach, looked at the race as a learning opportunity. "We can take a bunch of experience out of this because it's Schladming and it's crazy and it's an atmosphere that none of these guys have any experience with and they're going to have a lot of it for the next eight or nine years," he said. "It's another day of being here and learning from these the other guys around us."
Ryan also spoke to the depth of the field, which is made up of a mixture of older men who have been on the circuit for years and young fast up-and-comers. "It's a weird crossing of two generations now," he commented. "With sport science, with the way guys are able to train, with how much advancement has happened in the last 20 years—a couple of the guys have been racing for almost that long which is outrageous—they are able to keep their bodies in a better position and are able to have more experience than anybody has ever had racing this slalom. You're not just going to take the big dog's bone away because he's been in a lot more fights."
Next up, the men head to Garmisch Partenkirchen, Germany for a downhill and giant slalom.
RESULTS
Slalom