U.S. Cross Country Team Kicks Off Training Season With Bend Camp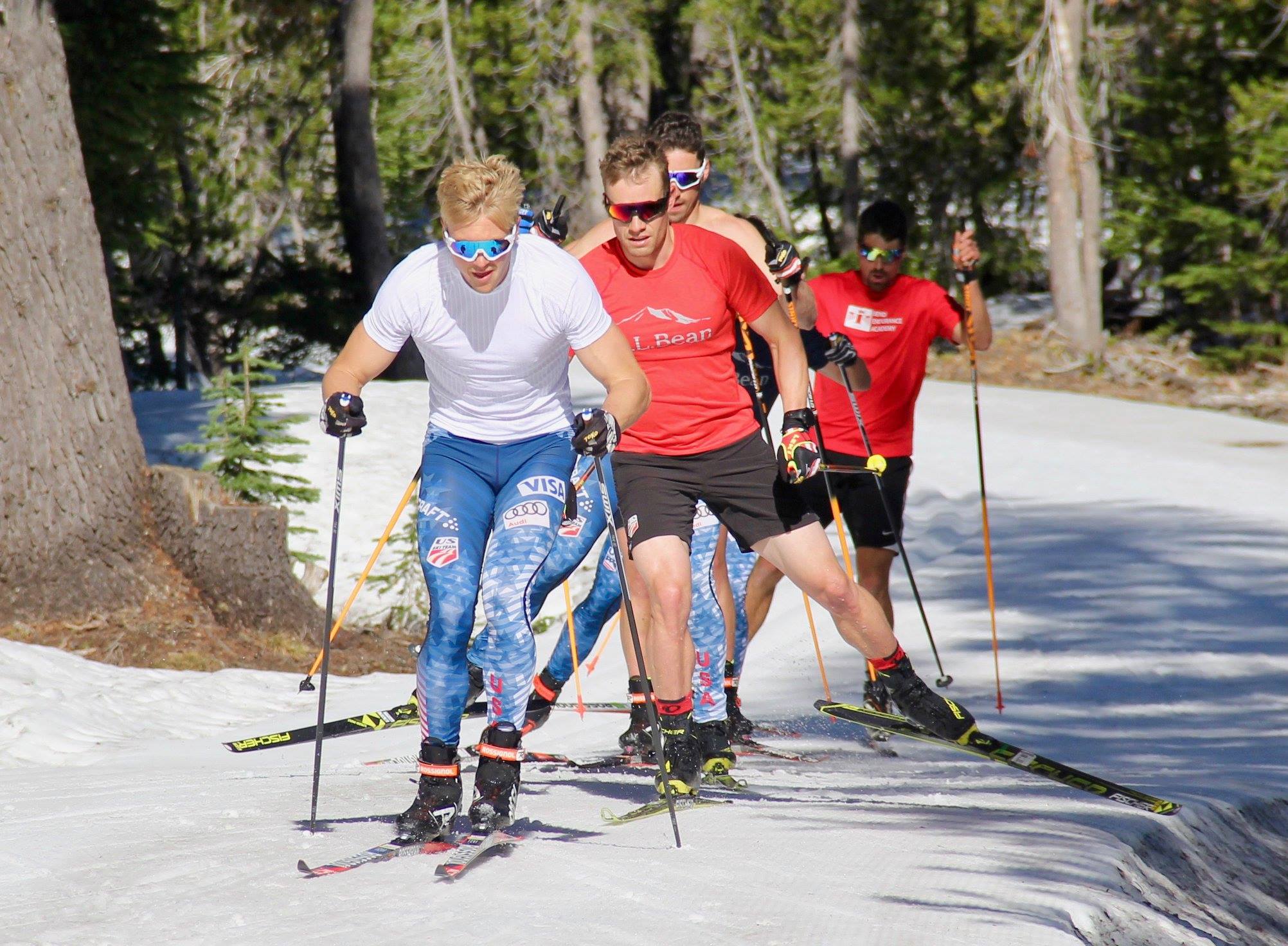 Thirteen of the 16 athletes from the recently nominated U.S. Cross Country Ski Team attended the season kick-off training camp in Bend, Ore. May 19 through June 1.
Those attending were a mix of veterans and rookies excited to start the training season with some fantastic spring skiing. Although Bend had been challenged by an unusually low snow year, the staff at Mt. Bachelor worked their magic to create great classic and skate skiing for the group.
"It has been an incredibly fun and unique Bend Camp," said Sadie Bjornsen (Anchorage, Alaska). "The team feels really different with a combination of losing some of our teammates to retirement and gaining some new ones. The young boys and girls on our team are so much further ahead than where I was at that age; it is just so fun to watch them dream big!"
Head Coach Chris Grover added, "We've had excellent skiing at Mt. Bachelor every morning, with great spring klister conditions. In the afternoons, we've been running, mountain biking, lifting, and roller skiing. The staff at the Athletic Club of Bend has been graciously hosting the team for strength training, while the crew at Rebound Physical Therapy has been taking care of all our recovery treatment and injury prevention needs."
Four rookies attended their first Bend Camp as nominated members of the U.S. Ski Team: Hailey Swirbul (Anchorage, Alaska), Gus Schumacher (Anchorage, Alaska), Ian Torchia (Marquette, Mich.) and Ben Ogden (Landgrove, Vt.).  
"Training with the national team has been a really exciting step for me," said Swirbul, who won two Junior World Championships medals last season. "I feel welcomed and included on this team and it truly is a great dynamic to be part of. I'm lucky to spend time living and training with this remarkable group of athletes and people."
When asked about the vibe of the camp, rookie Gus Schumacher stated, "It's a super fun and focused atmosphere and I'm very excited to be a part of it. I've had some interaction with these guys at other camps and events in the past, but really getting to know them here has shown how this is truly a team."
"Bend was an awesome camp!" Olympic gold medalist Jessie Diggins (Afton, Minn.) said. "I was so thankful and impressed with the Mt. Bachelor Nordic Center for keeping the trails open and groomed for us under some quickly melting conditions. The start of the year is looking good and I'm especially excited about our awesome group of junior athletes that are coming up fast."
Team members now head back to their home programs to continue training before the July U.S. Ski Team training block in France for the men and Lake Placid for the women.