U.S. Cross Country Ski Team Wraps 2018-19 Season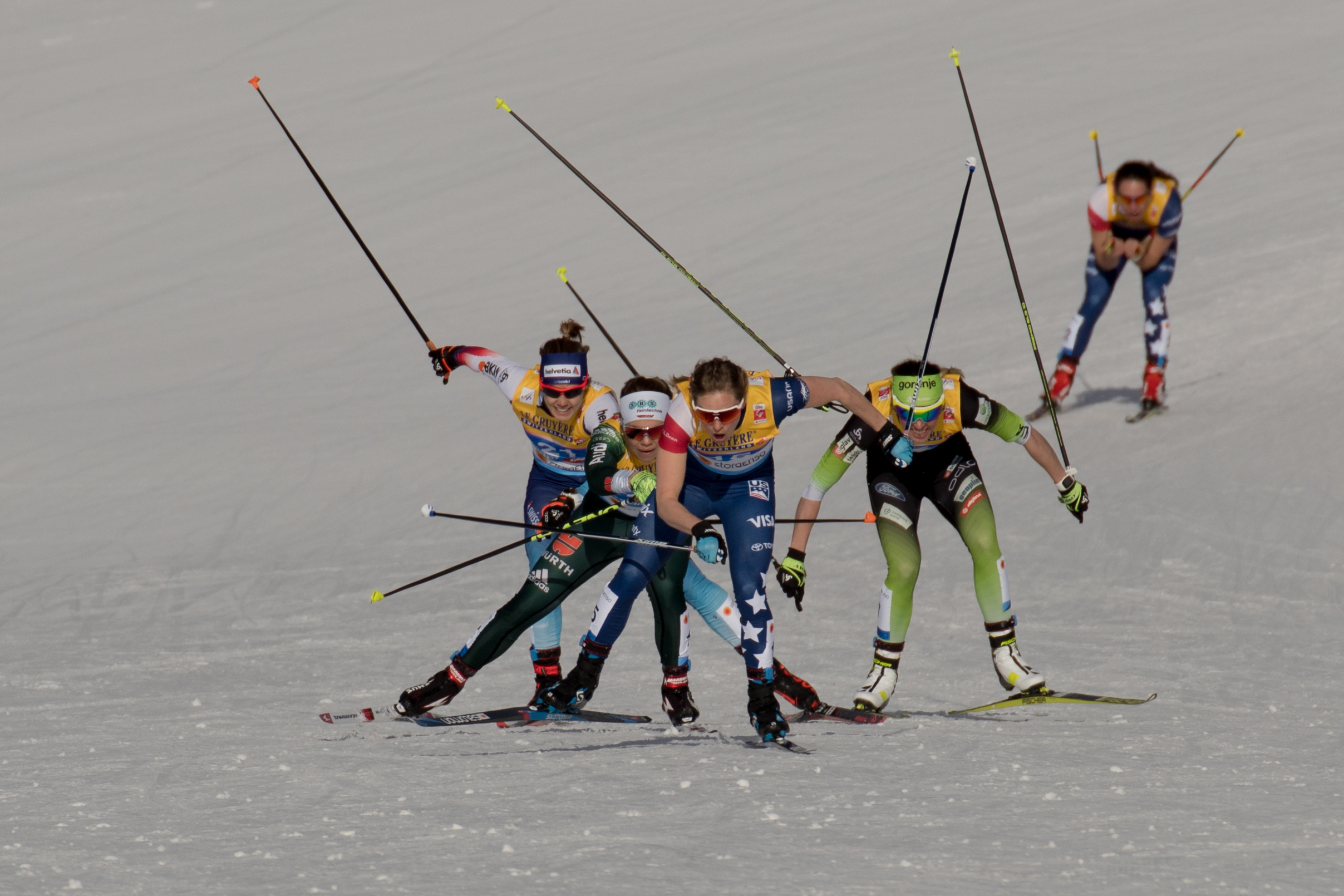 The U.S. Cross Country Team continued progressing in the 2018-19 season. With 10 World Cup podiums, one Junior World Championship podium, and multiple U.S. cross country athletes rankings in the top 10 for World Cup sprinting events. 
Jessie Diggins, a crowd favorite and 2018 Olympic gold medalist, podiumed five times in World Cup competitions this season. "The past season was full of its own unique challenges post-Olympics with increased internal and external pressure, but it was a season full of learning to navigate that pressure and re-calibrate for a new Olympic cycle," says Diggins. "With multiple podiums and ending the season ranked top 10 in the World, I'm satisfied with my season and already looking ahead to where I can improve for next year."
Sophie Caldwell also had an impressive season, getting onto the podium three times and finishing the season ranked fourth in the World Cup sprint standings. "This past season ended up being one of the strongest seasons I've ever had and I'm looking forward to gearing up for another season of training and racing," said Caldwell. "It's been an extremely rewarding experience for me to be on the World Cup with some of our younger athletes and to witness them skiing so strongly at World Juniors and U23s. I'm looking forward to the training season, but first it's time for a little physical and mental break this spring."
Sadie Bjornsen had a personal best this season, reaching her career-first skate sprint podium. "After taking a different approach on the season and focusing the majority of my attention on World Championships this year, I am happy to have given it my absolute best shot," Bjornsen says. With Bjornsen, Caldwell, and Diggins all on the podium this year, the ladies team has proven their strength.
The men's all-star athlete this season was Erik Bjornsen, who qualified for the A Team for his progression throughout the season, including a third place finish in the 15k classic pursuit at the World Cup in Lillehammer, Norway. The men competing in Junior World Championships also did extremely well, with the relay team of Luke Jager, Ben Ogden, Johnny Hagenbuch, and Gus Schumacher winning the gold. "I barely missed the individual podium, but the win in the relay was everything that I could ask for! Such a great feeling to have so many strong boys on that team," remarked Schumacher. He, along with many of his teammates, overall are very happy with their season.  
Although the team has done better with overall world cup standings in the past, they have each worked hard this year and are expected to bring even more next season. It is also expected that many athletes at the development level will advance onto the national team for the next season. "As a community, we can be very proud of the incredible work being done developmentally at the club level, and the improvements in development programming and coaches' education which have contributed to this step forward," says Chris Gover, the head coach for Cross Country.
With promising young athletes, distinguished national members, and a lot of summer training ahead, the future is bright for this Cross Country team.