Todd Ossian Retires as Head Aerials Coach for U.S. Ski Team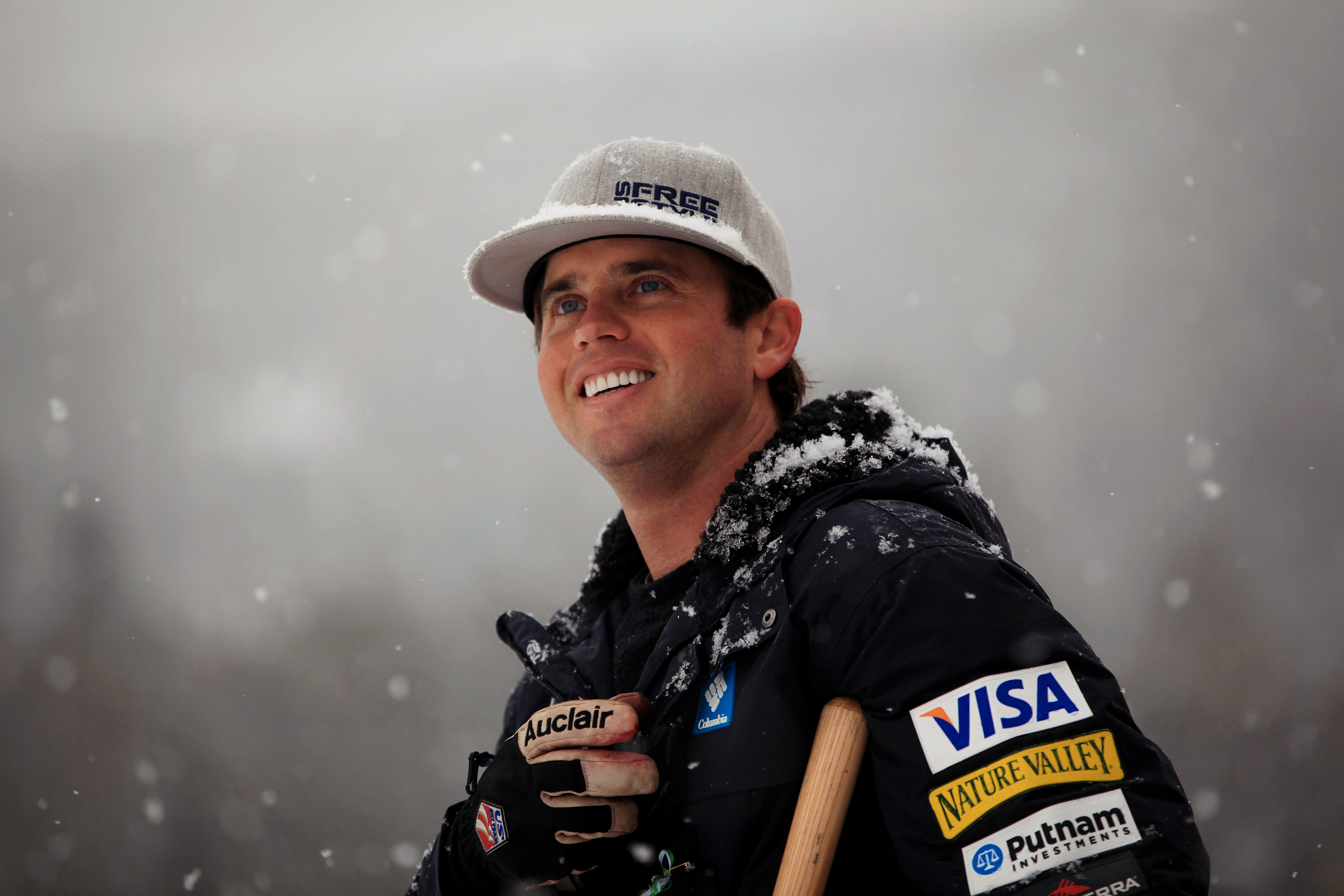 U.S. Ski & Snowboard announced today that Todd Ossian is retiring as head aerials coach for the U.S. Ski Team, a position he has held since 2010. Emily Cook has been named interim aerials head coach during this transition period. Cook has been a part of the aerials program for 20 years: 17 as an athlete and three as a coach. A formal head coach announcement will be forthcoming this fall.
Ossian leaves the organization for an opportunity to relocate his family to the Pacific Northwest where he will be able to spend more time with his two young sons. "This has been my dream job," says Ossian. "Leaving this is really, really hard for me. But I'll never be able to look back and say I made the wrong choice because I had the opportunity to be with my family."
Ossian found aerials skiing when his family relocated to Lake Minnetonka, Minn., where they lived five doors down from the Beddor family. Six Beddor family members were aerialists on the U.S. Freestyle Ski Team and they had constructed a set of water ramps on the lake. When Ossian first saw them, it was love at first sight. "I saw this and said, 'I want to do that.'" In exchange for trampoline coaching, Ossian babysat the many grandchildren, one of which was Matt Saunders, who coached alongside Ossian from 2012-18.
Finding passion in skiing at Minnesota's Buck Hill, Ossian was part of the Buck Hill Freestyle Team. "The skiing there isn't the most exciting, so you either start skiing gates or go to the aerials site." Between his freshman and sophomore year of high school, the Ossians moved to Denver much to Todd's delight. "I was way into skiing at that point – it's all I cared about." He joined the Winter Park Freestyle Team where he was coached by freestyle legend Chris Seemann.
He made the U.S. Ski Team in 1993 after graduating from high school. Sadly his career as an athlete was short lived after breaking his hip in 1996, providing an opportunity for him to attend college. Enrolling at Colorado State University, Ossian studied Speech Communication and graduated in 1999. Wayne "Wayno" Hilterbrand, head coach of the U.S. Freestyle Ski Team, offered Ossian the position of aerials development coach during his final semester, which he started upon graduation. Coaching for the U.S. Team until 2001, Ossian worked with athletes such as Ryan St. Onge, Jeret "Speedy" Peterson, Jana Johnson, Matt Saunders, and Tim and Wes Preston.
Ossian was offered the head aerials coaching position for Australia in 2001, which he held until 2007. In Australia He enjoyed much success, working with aerials powerhouses such as Olympic and World Champion Alisa Camplin, Olympic Champion Lydia Lassila and World Champion Jacqui Cooper. The Australians only fielded a women's team and during his tenure with Australian athletes winning Olympic gold and bronze, World Championship gold and bronze, as well as multiple World Cup victories.
Needing a break from a travel schedule that had him away from home for more than 230 days a year, Ossian stepped back from aerials in 2007 to take the events manager position for the Competition Center at Winter Park Resort, overseeing their winter and summer programming. In 2010 he received the news that Jeff "Flash" Wintersteen, head freestyle coach for the U.S. Ski Team, and Matt Christensen, head aerials coach, were both leaving, which created the ideal opportunity for Ossian. "I had always wanted to come back to coaching and the opportunity to come back with the U.S. team was the dream job."
When he started back at U.S. Ski & Snowboard, the U.S. Aerials Team was pretty small. Borrowing from knowledge gained in Australia, Ossian focused on recruiting and talent identification, growing the newly formed Elite Aerials Development Program from six to 12 people. When athletes from this program, a class including Ashley Caldwell (Ashburn, Va.), Mac Bohonnon (Madison, Conn.), Kiley McKinnon (Madison, Conn.), Mike Rossi (Long Valley, N.J.), Jon Lillis (Pittsford, N.Y.) and Alex Bowen (Springville, N.Y.), started moving through to the national team the U.S. enjoyed substantial success. "It was pretty amazing with the EADP kids coming through. If it wasn't one, it was the other that started to have success."
During Ossian's nine-year tenure as aerials head coach the U.S. earned nine FIS Rookie of the Year awards, three World Cup titles, two World Championship silver medals, two World Championship gold medals and two FIS Nation's Cups. He also played a huge role in the redesign and renovation of the Utah Olympic Park water ramps as well as instrumental in putting in the super trampoline at the U.S. Ski & Snowboard Center of Excellence.
Ossian was inducted into the World Acrobatic Society in 2016 for coaching accomplishments, including coaching Matt Chojnacki and Ashley Caldwell. Chojnacki holds the World Record for "most somersault and twist combination for a freestyle aerial jump" when he successfully performed a half-rudy-full-full, four flips and four twists, the hardest trick that has ever been landed by anyone in any acrobatic sport ever. Caldwell landed a full-double full-full, three flips and four twists, during the 2017 FIS Freestyle World Championships, becoming World Champion and the first female to land that trick in competition.
Ossian's coaching philosophy has been that of equality. "This sport is really scary and I sincerely care about every athlete on the team. I'll always take pride in that I've never tried harder with one athlete over another, whether you're the last or the first person on the team. I never had favorites. I think to have success the athletes have to know that their coaches care about them. Especially in this sport because it's really dangerous, they need to know we're in this together."
When looking to the future of the team he's built, Ossian is excited to see what his athletes will accomplish. Many of the ones that came through the EADP program are coming into their prime age, as the average aerials Olympic medalist is 28. "These guys are going to be just under or right there in 2022. There is amazing chance for several of them to do well in Beijing and the addition of the team event is really good for the sport. The U.S. has a great chance to do well.
"This has been my dream job and my dream sport," he continued. "When you take a step back and look at what we're doing, what are we doing? We're skiing into a 16-foot tall kicker doing triple backflips. And that's amazing, how cool is that? It can't get any cooler than this, except for hanging out with my two kids. If they start doing aerials, then I'm in heaven."
"When Todd took the reins of our program, we were in a rebuilding mode, both in terms of the athletes who could win immediately, and in the long-term depth of our team," said U.S. Ski & Snowboard Chief of Sport Luke Bodensteiner. "He told me that in five years, he would build the world's best team. Five years later, he did that, winning the aerials Nation's Cup. His team achieved great heights; back-to-back World Cup titles, nations cup trophies, and double World Championship gold in 2017. Todd's personal commitment to the development, safety, health and wellbeing of our athletes has been remarkable. He's left an indelible mark on the history of our team, but his legacy will carry on to the 2022 Olympics in Beijing, through the athletes he's had a hand in developing."