Three U.S. Ski & Snowboard Staff Awarded USOPC Honors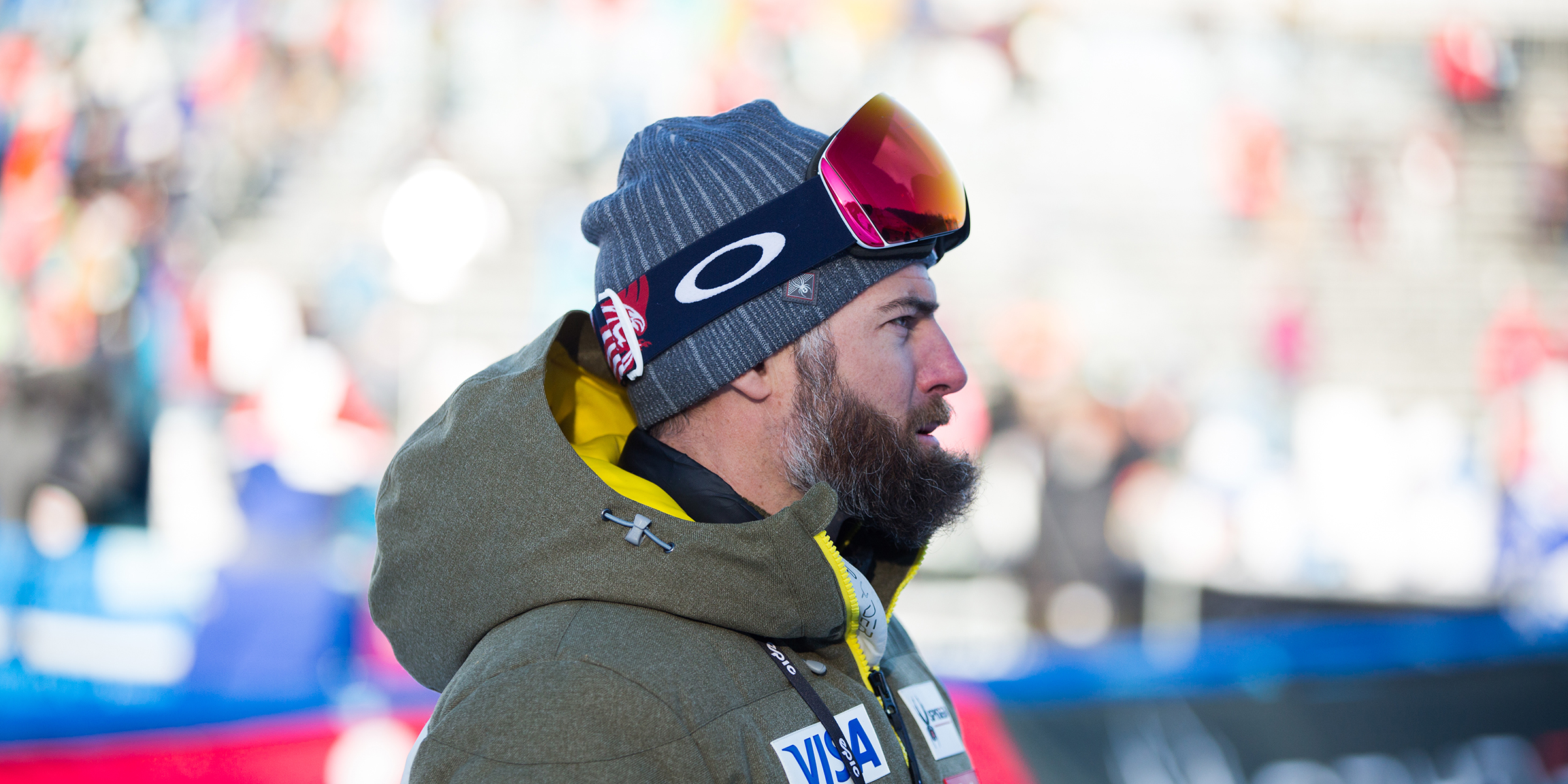 The United States Olympic & Paralympic Committee today announced its annual award recipients for eight supporting coaches of the year for 2020. The recipients span six different sports, including four summer and four winter coaches. Three U.S. Ski & Snowboard staff members received honors.
"Behind athlete success and wellbeing are the dedicated and passionate coaches that guide Team USA athletes in sport and in life," said USOPC CEO Sarah Hirshland. "In 2020 we watched so many coaches adapt and create innovative ways to support their athletes. It's an honor to recognize these individuals and showcase their achievements in this especially challenging year." 
National Governing Bodies nominated their 2020 coaches as part of the USOPC Coach of the Year Recognition Program, and the winners were then determined by a USOPC selection panel. The USOPC Coach of the Year Recognition Program aims to recognize and award the work of quality coaches and providers that are creating significant impact in their sport and NGB throughout the year.  
Service Provider of the Year – Gillian Bower (Alpine, Cross-Country, Freeski, Freestyle, Snowboard) 
As the sports medicine director and lead physical therapist for one of the largest National Governing Bodies in the country, Gillian Bower is making a remarkable difference for athletes across a wide range of sports. In addition to her day-to-day role, she is pioneering a new return-to-performance framework for implementation across all of U.S. Ski & Snowboard's disciplines. She has been the central figure in U.S. Ski & Snowboard's COVID-19 planning, spearheading efforts to create structure to allow athletes to train and compete safely. She chairs a weekly meeting with an external COVID-19 medical committee to develop and review a 200+ point camp/competition mitigation plan, return to training guidelines, domestic competition guidance and all U.S. Ski & Snowboard protocols. Bower conducted more than 4,000 COVID-19 PCR tests in the past six months with a positivity rate of less than 0.5%, and she sourced and implemented rapid antigen tests for additional screening purposes in Europe so athletes were able to participate in more than 50 training camps and competitions in over 10 countries safely and effectively. Bower recently co-chaired U.S. Ski & Snowboard's expanded mental health committee and implemented a Question, Persuade and Refer for all U.S. Ski & Snowboard athletes and staff, which addresses suicide prevention training.  

Coach Educator of the Year – Chris Packert (Alpine, Cross-Country, Freeski, Snowboard, Freestyle) 
Chris Packert has brought an elevated level of professionalism to coaching education during his time as Coach Development Manager with U.S. Ski & Snowboard. Working collaboratively with other expert coaches, Packert facilitates the creation of highly accessible, engaging, relevant and impactful educational programs for member coaches of all snowsport disciplines. His Coach Certification Program certifies over 1,000 coaches per year and provides continuing education for an additional 5,000 coaches for seven disciplines. Packert was the project leader on 'Guide to Ski Fundamentals,' an interactive product designed to serve as an in-field resource to support coaches in evaluating athletes, building programming and developing drill progressions. He has also contributed to numerous national publications, including co-authoring the series by the United States Center for Coaching Excellence: Professional Development in Sport Coaching: How to Develop and Support Coaches in Creating a Positive Sport Culture. Packert enjoys the collaboration he receives from working with other professionals to best serve the coaches within the ski and snowboard community.  

Doc Counsilman Science Award – Jeff Lackie (U.S. Ski & Snowboard) 
As the conditioning coach for the U.S. Ski Team's women's alpine tech (slalom/giant slalom) athletes, Jeff Lackie's application of science in virtually every facet of training programs and daily life is an example for all teams. Lackie applies scientific principles to many areas that have not typically been informed by data, including the dissection of video to motion analysis and running mathematical probabilities to help inform competition schedule planning. Through the COVID-19 pandemic, he has engaged with outside sports organizations to learn and share best practices while he is actively involved in the USOPC's National Team Coaches Leadership Education Program, contributing to the long-term success of Team USA. Considering the health and safety of athletes in transit and at competition locations is paramount, Lackie deployed similar methodologies to develop a travel plan, looking at everything from socioeconomic impact to plane cabin transmission to times of travel to keep the team safe. 
Release courtesy of USOPC, full release here.