Stevens On To Big Air Finals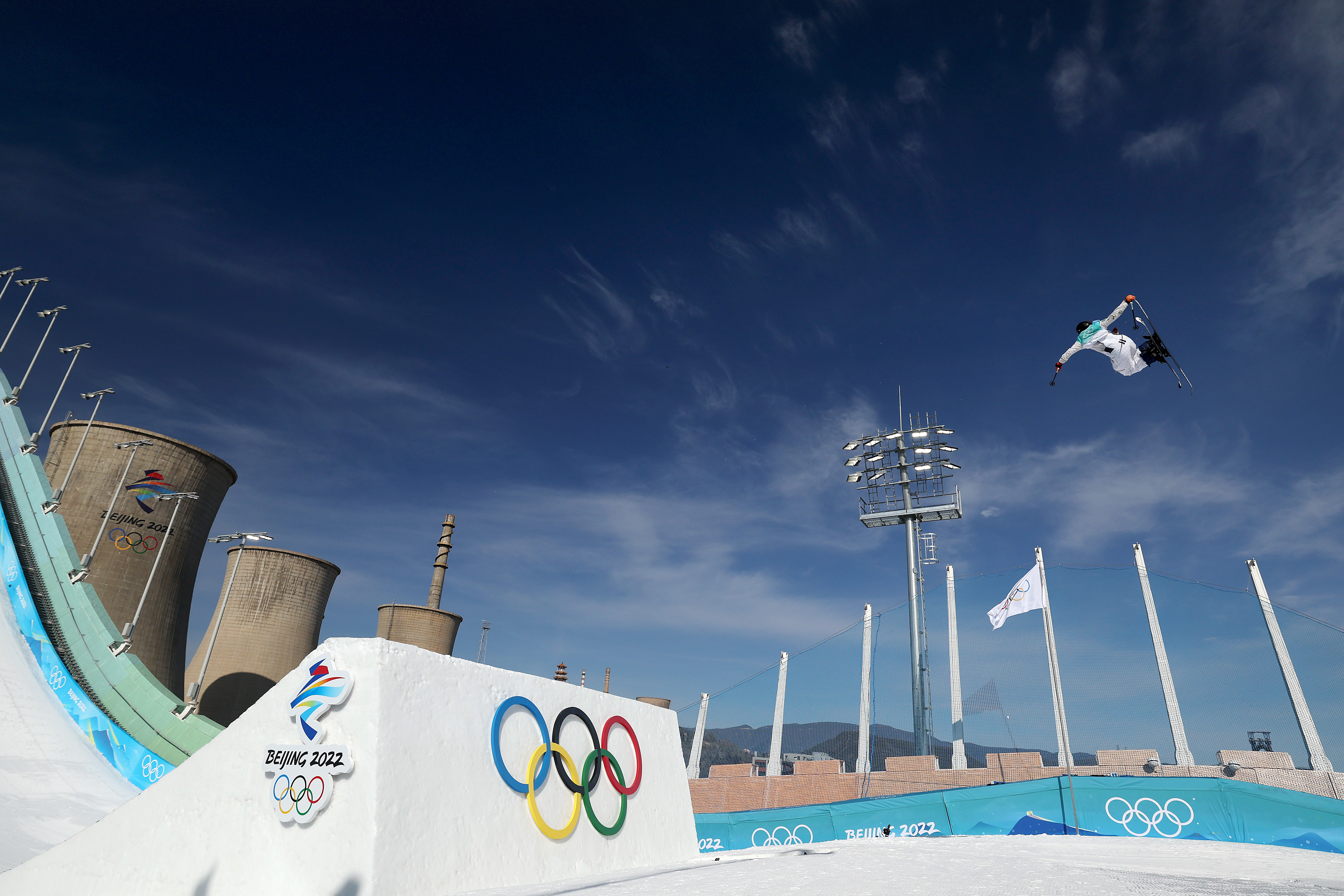 USA's Darian Stevens has qualified as the sole American for women's freeski big air final to be held Tuesday, Feb. 8 at the Big Air Shougang jump in Beijing, China. She finished eighth in the top 12 qualifiers.
The 25-year-old opened with a switch 1080 with a safety grab in her first run, scoring a 84.75, to help secure her appearance in the final at her second Winter Olympic Games. After struggling with some speed issues on her second jump, the pressure was on for Stevens to pull out a decent score on her third jump to make it to the final. Stevens rose to the occasion, and scored 152 overall.
"There was a lot of pressure riding on that third jump, but I'm really happy to land it," said Stevens. "When I dropped in, I had a good feeling about it, and I knew it was going to be alright. Sometimes you just get a different vibe, and I knew that I had that one and that I was gonna be good."
Canada's Meghan Oldham and France's Tess Ledeux lead the field of twelve athletes that will move onto Tuesday's final. Park City's 20-year-old Marin Hamill came up just short of qualification in her Olympic debut, finishing in 14th overall just ahead of her teammate Maggie Voisin in 15th.
"I had a blast with my first Olympics," reflected Hamill. "I got to land all three runs and I couldn't ask for anything more. You ski your best when you're having fun and that's all I'm here to do."
Caroline Claire took a spill in her second run, and chose to pull out of the third as consequence of the crash. In December, Claire broke her shoulder throwing the same trick, and has been battling to overcome the mental blocks holding her back from stomping the landing. She is sore but walked away from Monday's competition okay.
The women's contingency of freeski big air skiers jump right back into the final competition on Tuesday, Feb. 7 at the Big Air Shougang jump, which will air in the evening on Monday, Feb. 6 in Eastern time zones.
RESULTS
Women's freeski big air qualification
 
HOW TO WATCH
*All times EST
Please note: Streaming services and apps are third-party services and subject to such parties' terms of use and data privacy. U.S. Ski & Snowboard disclaims any and all liability for use of third-party services and apps.
Monday, Feb. 7, 2022
12:30 a.m. Freestyle Skiing – Men's Big Air Qualifying, Big Air Shougang, Beijing, CHN, USA Network, NBCOlympics.com, Streaming Peacock
8:00 p.m. Primetime Freestyle Skiing Women's Big Air, Alpine Skiing Men's Super G, NBC Broadcast
9:00 p.m. Freestyle Skiing – Women's Big Air Final, Big Air Shougang, Beijing, CHN, NBCOlympics.com, Streaming Peacock
Tuesday, Feb. 8, 2022
2:00 a.m. West Coast Encore – Women's Big Air Final, Men's super G & more, NBC Broadcast
8:00 p.m. Primetime Broadcast – Snowboarding Women's Halfpipe, Alpine Women's Slalom, Freestyle Men's Big Air, NBC Broadcast
10:00 p.m. Freestyle – Men's Big Air Final, Big Air Shougang, Beijing, CHN, NBCOlympics.com, Streaming Peacock
Wednesday, Feb. 9, 2022
2:00 a.m. Primetime – Snowboarding Women's Halfpipe Qualifying, Alpine Skiing Women's Slalom, Freestyle Men's Big Air (re-air), NBC Broadcast
5:00 a.m. Primetime – Snowboarding Women's Halfpipe Qualifying, Alpine Skiing Women's Slalom, Freestyle Men's Big Air (re-air), NBC Broadcast
6:30 a.m. 2022 Winter Olympics Medal Ceremonies Day 5, NBC Broadcast