Second Medal for Hailey Swirbul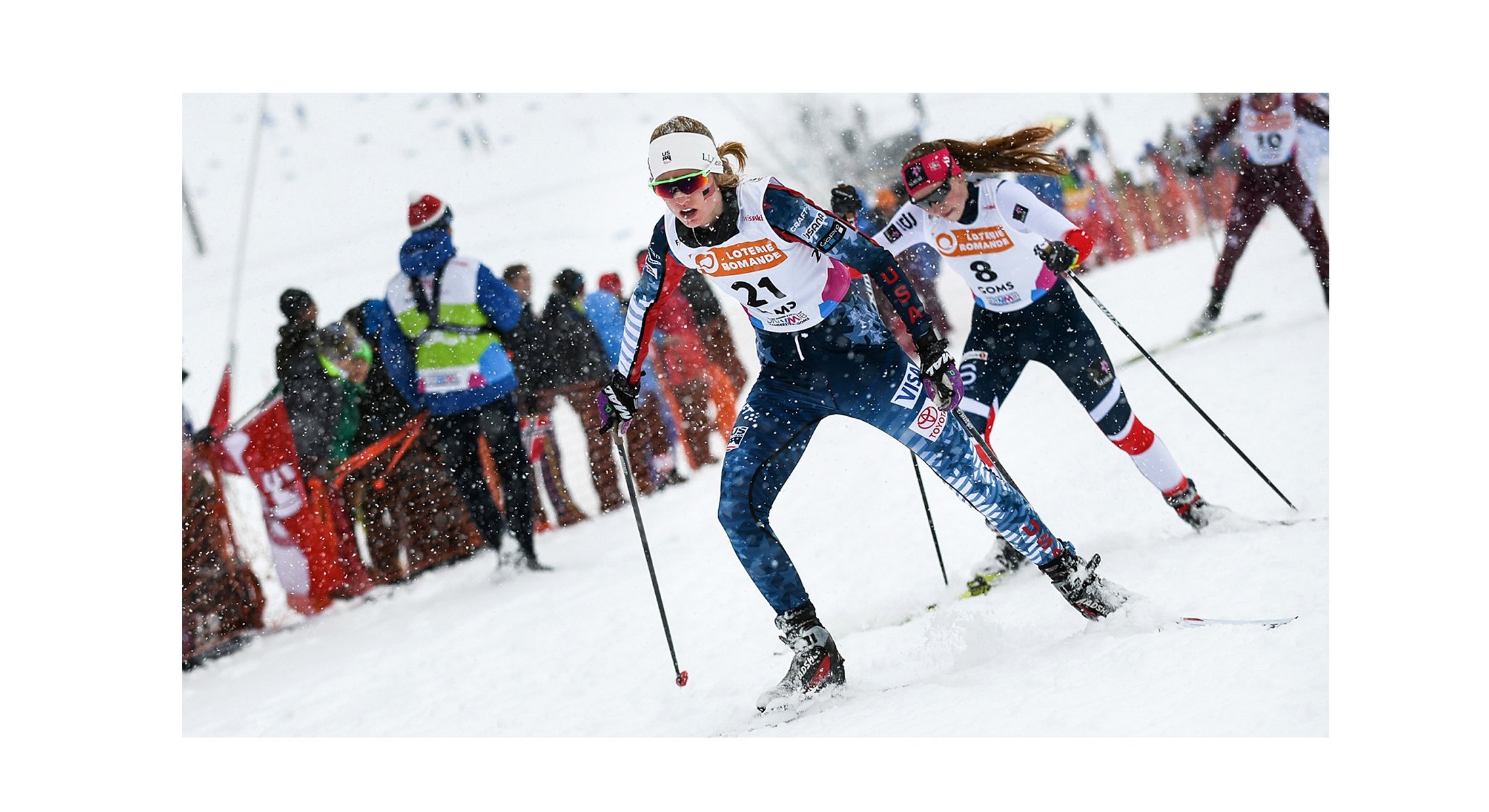 Hailey Swirbul (Carbondale, Colo./Univ. of Alaska-Anchorage) skied to her second medal in three days at the FIS Nordic Junior World Ski Championships in Goms, Switzerland. Swirbul won bronze in the skiathlon.
The medal is the third of her career, including last year's bronze in the team event. Swirbul has now won more Junior Worlds medal than any other American skier.
Swirbul, who came out of the Aspen Valley Ski & Snowboard Club, is a 2016 graduate of Basalt High School near Aspen. She is now a freshman skiing for the University of Alaska-Anchorage.
The skiathlon is a combination of classic and freestyle skiing with a pit stop midway to change skis. It will be the opening event in the upcoming Olympic Winter Games in PyeongChang.
Swirbul opened the Junior Worlds winning silver in the 5k classic. In the skiathlon, she was only seven-tenths of a second away from silver.
"The race was very challenging, but the courses played to my strengths," said Swirbul, who battled snow conditions that made things even more challenging. "I knew that finishing speed would not be my strength, so I tried to secure my spot on the podium well before the finish straight. The classic leg did not spread out as much as I had predicted, so it was challenging to conserve energy while striding in a frantic group."
While Swirbul is the conduit for the accolades, she is quick to put it into perspective for the U.S. program.
"I feel honored that I've been given this chance to show how competitive the US is in cross country skiing beyond our amazing World Cup team," said a humble Swirbul. "I've been part of Scandinavia Cup trips where a top 30 performance was a notable success. Now, four top 20s in the World Junior skiathlon is on track to become a regular thing for our nation.
"I've seen first hand how the level of competition in skiing had risen for us over the past five years. Earning these two medals has proven to the rest of the world that we are a force to be reckoned with at all levels of this sport. I'm very grateful that things aligned for me on the days it really mattered here at World Juniors."
She was quick to acknowledge the fast skis she had thanks to skilled technicians.
"I've received so much support from friends, family and the ski community to get here," she said. "But my generation of skiing is just getting started, and I know I can expect big things out of my peers in the future! I feel so lucky to take part in this powerful era for cross country skiing in the United States."
Gus Schumacher (Anchorage/Alaska Winter Stars) was the top U.S. man in 15th. Ben Ogden (Landgrove, Vt./Stratton Mountain School) was 18th.