Nyman Progressing at Zermatt, Eyeing Comeback Season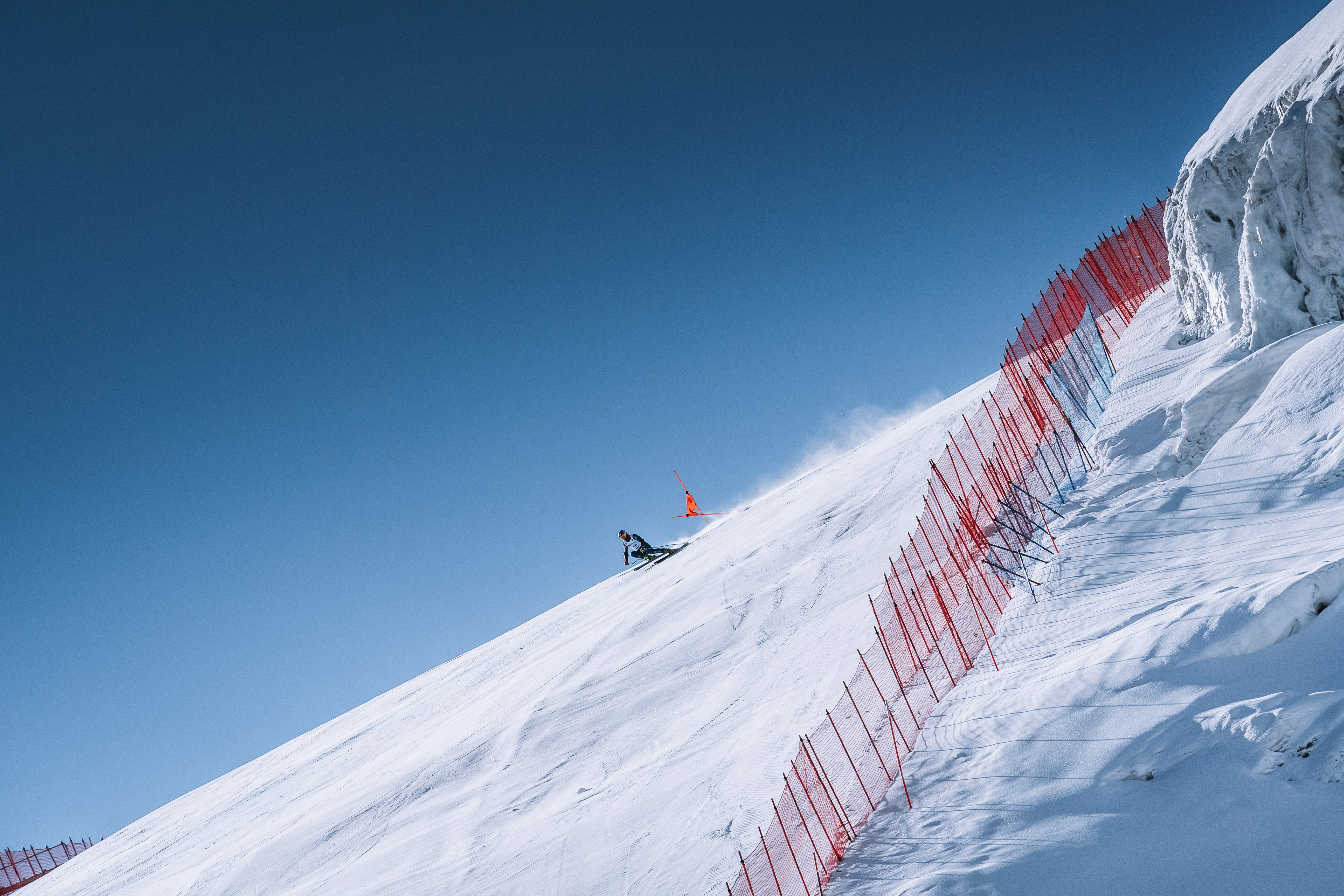 Olympian and "King of the Saslong," Steven Nyman, who suffered a right Achilles tendon injury in August 2020 at Official Training Site Timberline Resort & Ski Area, is currently training with the men's speed team in Zermatt, Switzerland in their second of two late summer camps at the resort. 
Nyman, who caught up recently with Brian Pinelli in an article for Ski Racing Media, is "is pleased with his progress, still battling to overcome the effects of an Achilles tendon injury suffered at Mt. Hood, Oregon, in August 2020. He concedes, now at age 39 and the father of two daughters, recovery and return to racing speed require far greater patience."
Pinelli wrote,
"I'm feeling good – the first camp we had great conditions, beautiful sunshine every day, hard snow, a couple days canceled due to wind, but great conditions and was starting to get back into it, but to be honest I was not fast and out of balance," Nyman tells Ski Racing Media on a call from Zermatt. "Apparently, it takes a lot longer to recover from Achilles injuries at 39, then at 27, or whenever I did it last.

"I had to realign some things, get equipment dialed again, get back up to speed according to the equipment, but once I knocked the rust off things started coming around. I've been fast of late – I feel comfortable and have a good setup.

"Physically, I feel great, but there are still many things to work and improve upon, but I'm really happy with the power that I can produce and overall, everything has gone well."