Newell, Kern Win Sprints At Soveriegn Lake Super Tour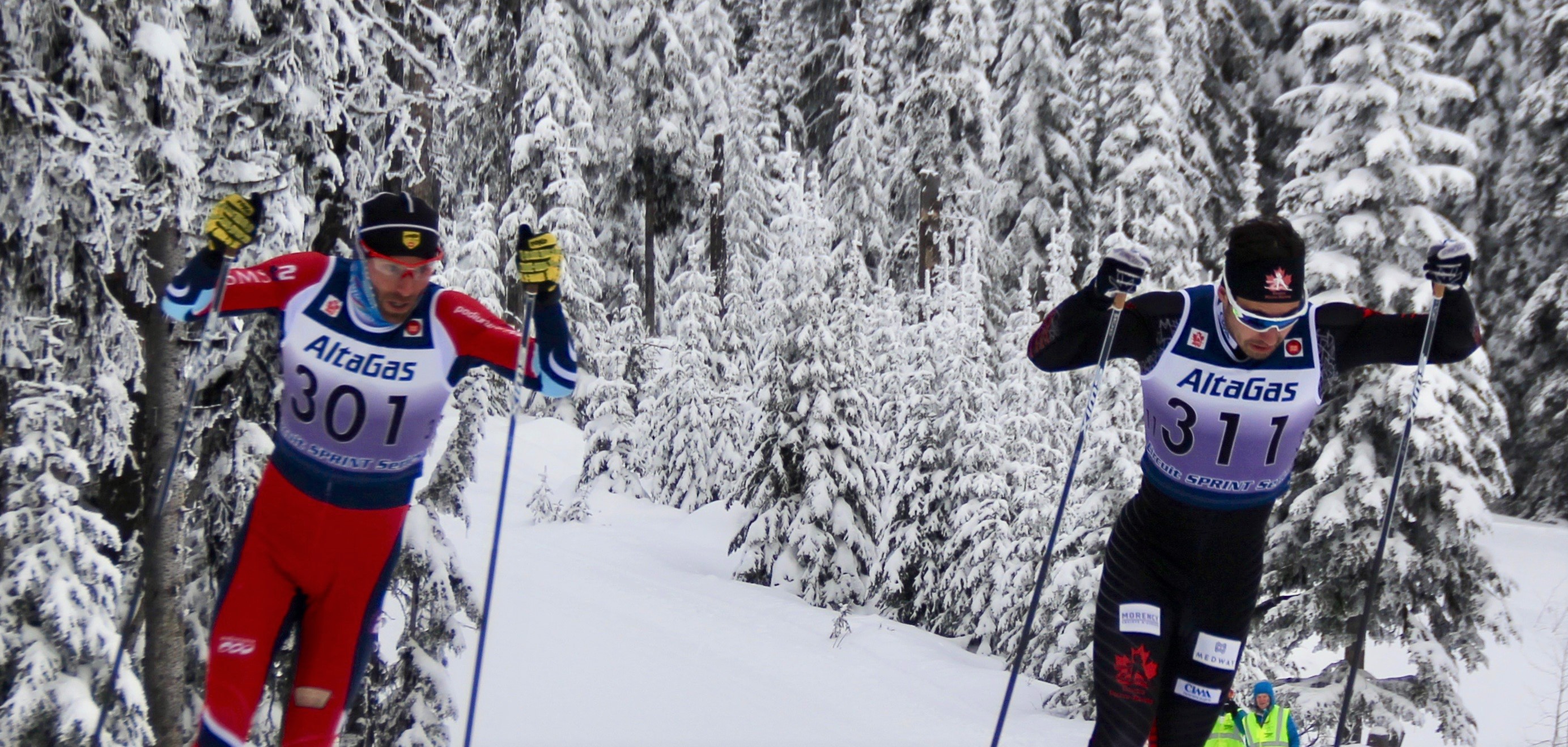 Andy Newell (Starksboro, Vt.) and Julia Kern (Waltham, Mass.) skied through mid-winter conditions to take their respective wins in both the sprint qualifier and A finals at the Sovereign Lake Ski Club in SilverStar, British Columbia for the combined U.S. Super Tour and Canadian NorAm. 
The challenging courses and plentiful snow made for an excellent weekend of competitions. Strengthening the competition fields has been a primary goal of the Super Tour series and the Sovereign Lake event did not disappoint. The event brought together the best junior, collegiate, and young senior athletes elevating the level of performance and tightening the field to where seconds matter. 
Kyle Bratrud (Eden Praire, Minn.) and Ben Lustgarten (Craftsbury, Vt.) once again battled for the win, this time in the 15km interval start classic.  Bratrud came out on top this weekend in approximately the same time difference that Lustgarten won by last weekend in the 15km freestyle in West Yellowstone.
The women's race was much tighter. Rosie Frankowski (Minneapolis, Minn.), the winner of last weekend's 10km, held the early lead.  Becca Rorabaugh (Fairbanks, Alaska) and Katherine Stewart-Jones (Thunder Bay Canada Development Center) surged on the last lap with Stewart-Jones taking the win by 7.1 seconds. U23 and USST D Team athletes Kern (Waltham, Mass.) and Hailey Swirbul (Anchorage, Alaska) were close behind – 7.8sec and 10.1 sec back respectively. 
Kern was the top U23 skier both days.  Ian Torchia (Marquette, Mich.) was the top U23 skier in 5th on Sunday