Men's Slalom Team Shows Promise in Kitzbuehel; Looks Ahead to Schladming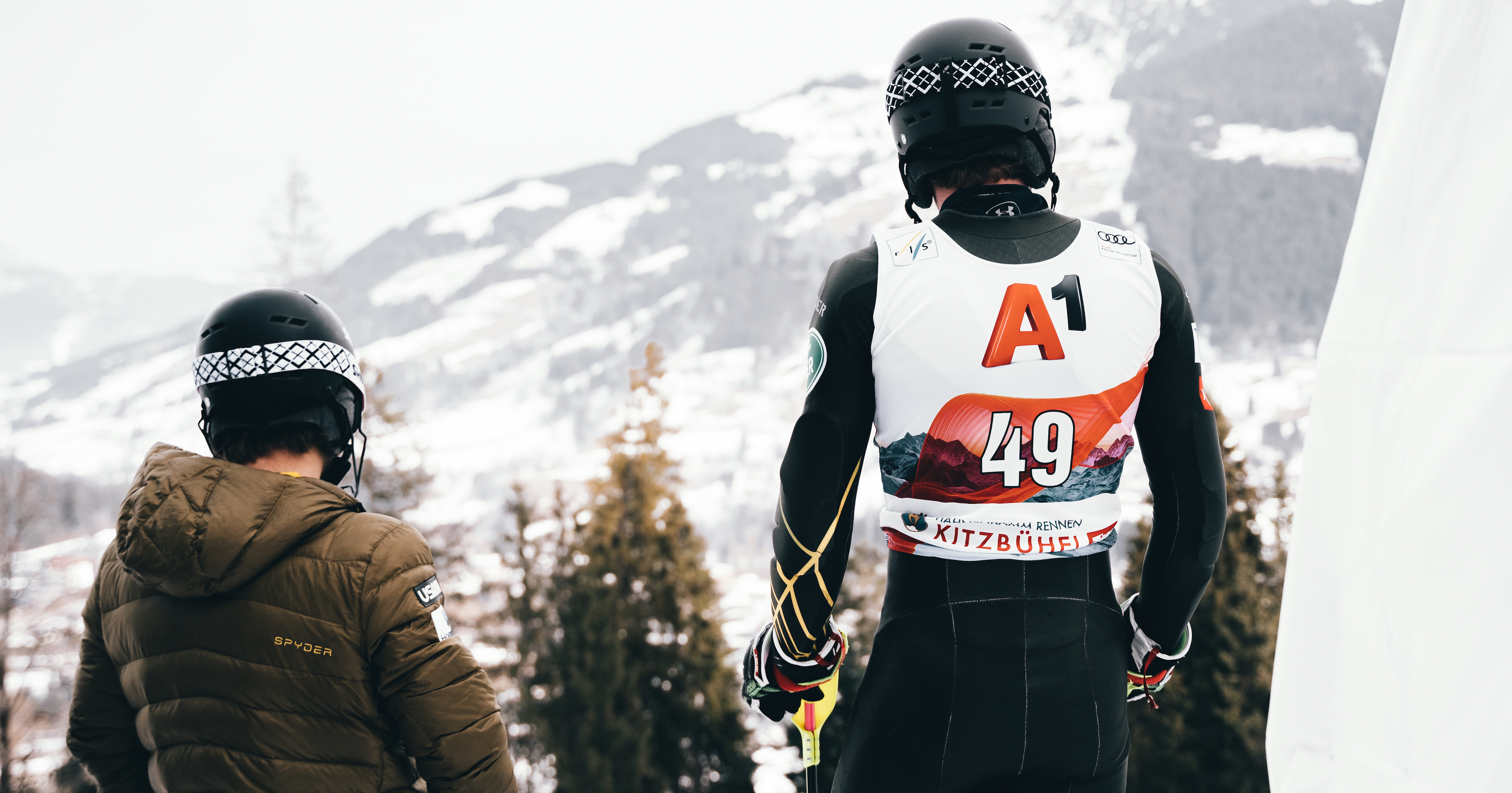 In what is a rebuilding year for the Land Rover U.S. Alpine Ski Team in slalom, the American slalom skiers showed flashes of brilliance but will have to look ahead to the Schladming Night race on Tuesday evening to show what they are made of, under the lights. 
Switzerland's Daniel Yule won his third FIS Ski World Cup slalom race of the calendar year, with Austria's Marco Schwarz in second by .12 and France's Clement Noel in third, .37 seconds off the pace. Daniel ended a 52-year winning drought at the Kitzbuehel slalom. The last—and only—Swiss man to win a World Cup slalom event in Kitzbuehel was Dumeng Giovanoli in 1968.
All eyes were on the 19-year-old Norwegian, Lucas Braathen after he knifed the first run coming down into the lead ahead of Daniel by .33 seconds from bib 34. It appeared he'd hang on to a podium position second run, but he slipped back to fourth place, .49 seconds off Daniel—a career-best result for the young Attacking Viking. 
The conditions at Kitzbuehel were favorable to the entire field, with a consistent and grippy-icy surface. High bib numbers—like Austria's Adrian Pertl, who started bib 73 and finished eighth on the day—were able to lay it down and punch it in there. The young guys, like Lucas, are skiing fast and the veterans, like France's Julien Lizeroux (41-years-old), are still skiing fast—making it near-impossible to squeeze in the top-30 in the men's slalom field at the moment. It is, arguably, the deepest and most challenging field on the circuit at the moment. 
The young American men's slalom field showed some promising and solid sections, but Luke Winters and AJ Ginnis finished just outside of the 30 in the first run, while Ben Ritchie skied a fast top split before he DNFed, and Kyle Negomir ran into some trouble on the top and did not qualify. It's a tough course with a lot of rolls and lots of terrain, and all of the guys except for AJ had not skied it previously. They'll take the experience and look ahead to Schladming. 
"I got a little bit thrown on the top, like the third or fourth gate, but I think my splits were still OK up there," Luke reflected. "Then, I skied all the way down and was trying to push it, but came over the last roll and had a little mistake. It's so tight right now in World Cup slalom...you have to be clean all the way down, and also ski really well. I know I have the speed, and I'm really looking forward to Schladming in a couple of days. We all know we have the speed, it's just about getting from top to bottom clean and fast." 
Up next, the men will take on the famous Schladming, Austria Night Race under the lights—with crowds of nearly 60,000 flare-throwing, cheering, drinking Austrians—on Tuesday night. 
RESULTS
Men's Slalom
FOLLOW US ON SOCIAL
Instagram
Facebook
Twitter
Official event hashtag: #Hahnenkamm
HOW TO WATCH 
All times EST
Monday, Jan. 27
1:00 p.m. - Men's downhill & super-G, Kitzbuehel, AUT - NBCSN**
3:00 p.m. - Men's slalom, Kitzbuehel, AUT - NBCSN**
Tuesday, Jan. 28
11:45 a.m. - Men's slalom run 1, Schladming, AUT - NBC Sports Gold
2:45 p.m. - Men's slalom run 2, Schladming, AUT - NBC Sports Gold
**Next-day broadcast
Note: All televised events to stream across NBCSports.com, NBC Sports app, OlympicChannel.com, and Olympic Channel: Home of Team USA app. 
Exclusive commercial-free coverage will be available for subscribers of the NBC Sports Gold Pass, available here: https://www.nbcsports.com/gold/snow. 
Why isn't Kitzbuehel available live on NBCSN or Olympic Channel?
The reason Kitzbuehel is available via Gold Pass rather than NBCSN or Olympic Channel is that World Cup events held in Austria are not part of the TV agreement that NBC Sports has with FIS. They are controlled and sold by a different rights holder and were purchased by NBC Sports Gold for exclusive use within "Snow Pass." If you have any further questions, please reach out to NBC Sports Gold's help desk at support@nbcsports.com. 
Why doesn't "Snow Pass" have commentary?
In order to provide 900+ hours of content at an affordable price, we rely on the world feed (a video feed provided by the rights holder), which often does not include English commentary. Commentary is available on all television coverage provided by NBC, NBCSN and Olympic Channel: Home of Team USA, and live streaming via authentication at NBCSports.com and the NBC Sports app.