Masters Thanks Doug for skiracereg.com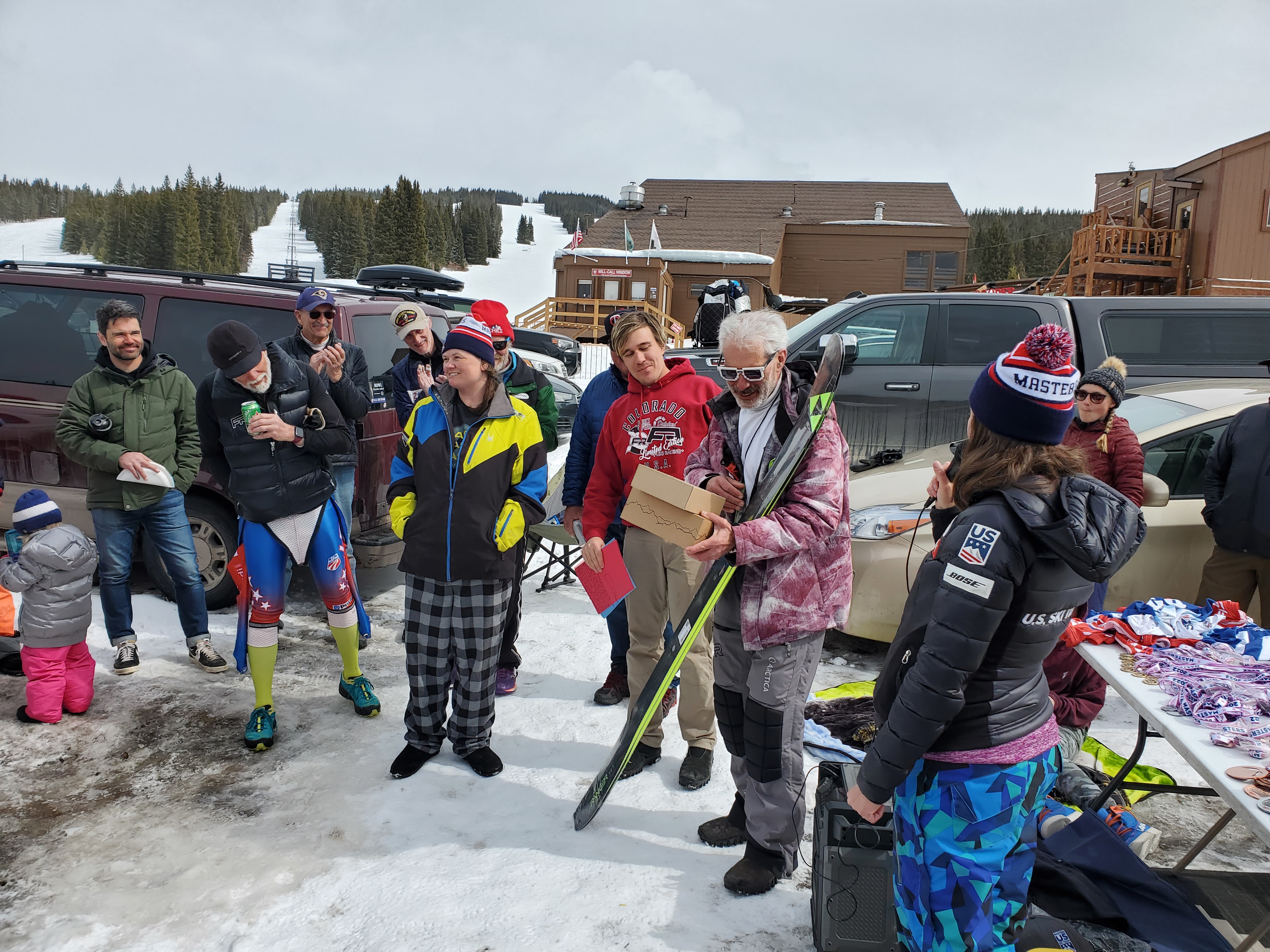 If you have raced with Masters over the last 18 years, just hearing the website skiracereg.com (SRR) gives you the warm winter fuzzies. It has been the primary pathway for getting signed up for masters ski races and associated masters fun and events. If you don't already know his name, be sure the name Doug Briggs, Mr. SkiRaceReg, is one that will echo in Masters history. SRR which started in the Rocky Division to ease the race registration process quickly grew to support eight of the masters race series with registration, member management, email management, and many other finical management aspects of operating the race series as well regional, national, and FIS masters events. SRR streamlined our registration not just within divisions, but across divisions.

Doug provided seemingly boundless support for the racers and race series while not charging members for use of the platform. From 5-packs, to selling bibs, to managing teams, to year end reporting – there was no idea too big or too small – Doug was patient and supportive to update and improve SRR to help the series better serve and interact with the members. We have been truly lucky to have a dedicated registration platform made by a fellow racer. Though we will miss working with him on SRR we are delighted that he will still be around as a fellow competitor and friend! We are excited that retirement from SRR means he will have more time to travel, do more races, and continue coaching fellow racers at speed events. Doug, a former US Alpine Team Athlete supports several speed training camp days at Ski Cooper and has invaluable feedback whether you are new to the sport or have decades of experience. Doug is a repeat winner of the coveted Wolf Cup DH trophy at Ski Cooper.
We would like to thank Doug Briggs for maintaining and adapting SRR which has been a tremendous asset for our masters divisions for more than a decade. We are truly lucky to have him in our masters community. At the end of the 2022 DH Nationals at Ski Cooper, the divisions presented Doug with a new touring setup and gift card for more outdoor gear. "Cheers" Doug and see you out there for many more years - wax side down!

Administrative note: Many masters divisions now use masters.adminskiracing.com for race registration.