Jacobellis Third at Sierra Nevada World Cup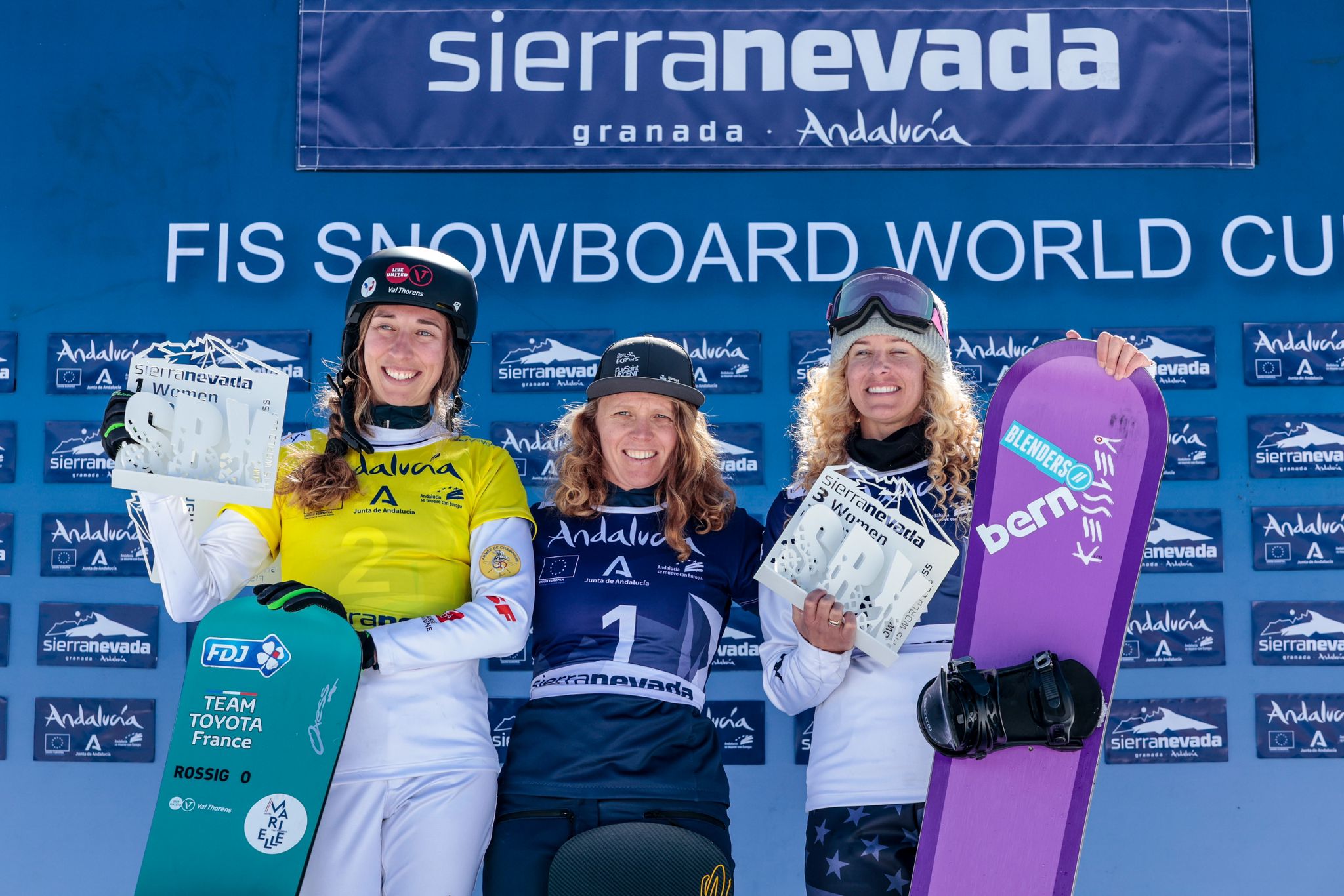 Two-time Olympic champion Lindsey Jacobellis scored a third place finish in Sierra Nevada, Spain at the FIS Snowboardcross World Cup. This is her first podium of the 2022-23 season. 
The women's big final saw Jacobellis racing Charlotte Bankes of Great Britain, Chloe Trespeuch of France and Eva Adamczykova of the Czech Republic. Jacobellis fought throughout the entire run as the lead continued to change to snag third. Bankes took the win with Treshpeuch in second.
Jacobellis is fresh off a bronze medal at the 2023 World Championships in Bakuriani, Georgia just over two weeks ago.
Rounding out the U.S. Snowboard Team women, Faye Gulini finished ninth, Stacy Gaskill 13th and Brianna Schnorrbusch 17th.
On the men's side, Senna Leith was the top American, making is to the quarterfinals and finishing in ninth place overall. Hagen Kearney did not qualify out of the 1/8 finals and took 25th. Jake Veddder, Nick Baumgartner, Connor Schlegel and Cody Winters did not qualify out of the 1/16 finals.