Gold, Silver Awards Honor Those Who Have Given Back To Sport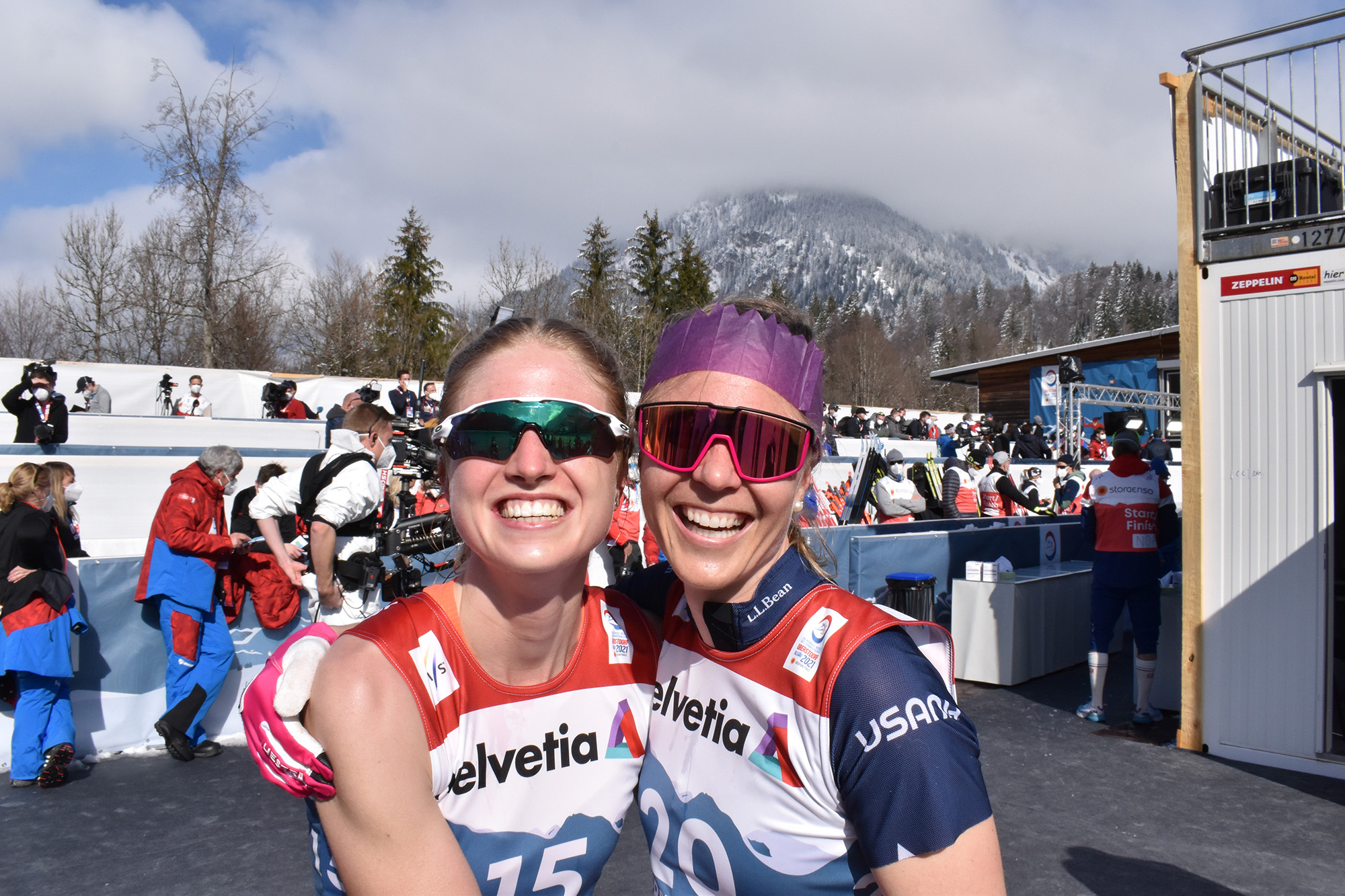 U.S. Ski & Snowboard continued its annual awards presentations recognizing competition officials, volunteers, and event organizers for their extraordinary contribution to the success of the organization. The gold and silver-level awards, recognizing volunteers and organizations around the country for their service to athletes in a variety of categories, follow the acknowledgment of athletes, coaches, and clubs of the year.
PAUL BACON AWARD
(event organization)


Aspen Organizing Committee
The Aspen Organizing Committee, notably Aspen Skiing Company and Aspen Ski & Snowboard Club, was honored with U.S. Ski & Snowboard's Paul Bacon Award for event organization. The Aspen organizers were lauded for their dedication in a pandemic season for stepping in to host the FIS Freeski & Snowboard World Championships, Land Rover U. S. Grand Prix and U.S. Alpine Championships at short notice. 
The Paul Bacon Award, which was first awarded in 1969, is given annually to recognize contributions in event organization, which is a vital component of an athletic organization. It is named in honor of Paul Bacon, a New England native working in Vail, Colo., who in 1963 crafted one of the sport's first operational manuals for event organization. Shortly thereafter, Bacon was tragically killed in a summer construction accident.
While there were no major events scheduled in Aspen to start the year, that all changed with the pandemic. Following the cancelation of the 2021 FIS Snowboard & Freeski World Championships in China, Aspen stepped in to run the event at its X-Games venue with halfpipe, slopestyle, and big air. In addition, Aspen provided a platform for the U. S. Grand Prix event following the World Championships.
In addition, with the cancelation of the U.S. Alpine Championships in New England due to pandemic protocols, Aspen once again stepped in to hold the event at Aspen Highlands.
The dedication of longstanding event partners in Aspen provided a platform to ensure that these top international and domestic championship events were able to be held this past season, with a strong partnership between the resort and the local club. The events were produced at the highest level and managed safely for participants and host organizers.
---
JOHN J. CLAIR AWARD
(service to national teams)


Jeff Byrne, Lake Placid, N.Y.
Jeff Byrne, who recently retired as vice president of events for the Olympic Regional Development Authority (ORDA) in Lake Placid, N.Y., was honored with U.S. Ski & Snowboard's John Clair Award for a lifetime of service that benefited national teams. The award is named in honor of John J. Clair of the Long Island Ski Club, who was an active supporter of the U.S. Ski Team in the 1950s and '60s, being inducted into the U.S. Ski & Snowboard Hall of Fame in 1970.
In his long tenure with ORDA, Byrne helped elevate the level of skiing in America through his pursuit of national and international events in Lake Placid. He remained active within sport at the national and international levels during his entire career.
---
BUD & MARY LITTLE AWARD
(service to USOPC or FIS)


Melinda Roalstad, Cedaredge, Colo.
Former U.S. Ski & Snowboard medical director Melinda Roalstad was recognized for her service to athlete safety internationally with the Bud & Mary Little Award for service to the International Ski Federation. The award memorializes longtime FIS vice president Bud Little.
Today, athlete safety and medical support is an integral part of our organization and major events around the world. But it wasn't always that way. As secretary of the FIS Medical Committee in the '00s, her influence and direct work led to numerous upgrades to athlete safety that are still in place today.
Roalstad was the principal writer for the first FIS concussion protocol, created a pivotal update to the FIS Medical Guide, successfully lobbied the U.S. Olympic & Paralympic Committee to use U.S. Ski & Snowboard doctors at the Olympics, pioneered FIS Emergency Action Plans that are now required of all organizers and pushed to put a FIS medical director on the organizing committee of each World Championship.
Roalstad was the first full-time medical director of the U.S. Ski Association, serving until 2007. Since her retirement, she has worked in private concussion management.
---
J. LELAND SOSMAN AWARD




(service to physician's pool)




Dr. David Kuppersmith, Vail, Colo.
Dr. David Kuppersmith, an internist with The Steadman Clinic, was recognized with the J. Leland Sosman Award for his service to the volunteer physician's pool. This past year Dr. Kuppersmith took an enhanced role in managing the health and wellness of athletes during the pandemic.
The J. Leland Sosman Award is presented annually in recognition of service to the U.S. Ski & Snowboard volunteer physician's pool. It is named in honor of Dr. Sosman, affectionately known as 'Sos,' who was a volunteer leader and competition official known for his energy, persistence, and passion for U.S. Ski & Snowboard sports. This award recognizes an individual from the medical community who best exemplifies these traits.
Dr. Kuppersmith played a central role in U.S. Ski & Snowboard's COVID-19 medical panel that met weekly throughout the season. It reviewed the ever-evolving best practices to keep athletes, staff, and officials safe and healthy, as well as providing personal telehealth calls with athletes from every corner of the world. In his hometown of Vail, he engaged to provide personal attention to regional athletes to ensure they had access to testing and vaccinations. His work was lauded by U.S. Ski & Snowboard as a key element in the team's ability to continue competition and training safely in the past year.
---
TEAM ATHLETES GIVING BACK




(national team athletes supporting causes)




Nicola Rountree-Williams, Tryon, N.C.
U.S. Alpine Ski Team member Nicola Rountree-Williams was awarded the Team Athletes Giving Back award, which she will share with the nonprofit cause she supports, the Autistic Self Advocacy Network. The Team Athletes Giving Back award is presented annually to a national team athlete to recognize their advocacy for outside causes. U.S. Ski & Snowboard will present a $5,000 donation to the Autistic Self Advocacy Network in her name.
The cause is important personally to Rountree-Williams, who was diagnosed with autism. Despite that, she has parlayed her passion for ski racing into a burgeoning career as a young ski racer. Growing up in North Carolina, she fell in love with racing through NASTAR during a family trip to Aspen. She kept at it and eventually found her way to Ski & Snowboard Club Vail and the Loveland Ski Club. In her young career, she has already competed in two Junior World Championships and the 2020 Youth Olympic Games. She is presently second in the world in her age class.
"It means a lot to me to have our voices out there on autism," she said. "And I would love to donate this money to ASAN."
---
BUDDY WERNER AWARD
(sportsmanship)


Sadie Maubet Bjornsen, Winthrop, Wash.
Peers of retiring national team member Sadie Maubet Bjornsen presented her successful nomination for the Buddy Werner Award, honoring the true spirit of sportsmanship she exhibited throughout her career. The award is named in honor of the great Buddy Werner, a great downhill ski racer from the 1950s and '60s who was known for his great caring attitude towards his teammates.
Maubet Bjornsen was well known for her interaction with teammates, always putting them above herself. In particular, she served as a respected mentor for young athletes just making their way onto the national team, acclaimed by her teammates for giving more than she receives.
She recently retired after a career that took her to six World Championships and two Olympics. She was a mainstay of what was arguably the best U.S. women's team in history, where she played a vital role as both an athlete herself and as a key teammate. In addition to a team sprint bronze medal from the 2017 World Championships, she earned 17 World Cup or stage World Cup podiums - including five with her colleagues in team events.
---
WEST FAMILY CUP
(event officials)


Jim Tervo, Houghton, Mich.
One of the nation's longest-serving volunteer competition officials, Jim Tervo was honored for his lifetime of service to the cross country skiing community with the West Family Cup. Named in memory of noted volunteer Fraser West and his wife Teddy, the West Family Cup is presented to recognize a long-serving official.
Tervo has been the soul of the Michigan Tech University organizing committee in Michigan's Upper Peninsula for decades. He was recognized for his being a loyal, reliable, and selflessly compassionate official and nordic community member. He is known for his sound decision-making on behalf of athletes, his vast background of knowledge, and his pep talks on the starting line about the importance of sportsmanship and fair play.
In his career, he has served in myriad roles including race official, chief of competition, event organizer and technical delegate. He has led the organizing committee for the U.S. Cross Country Ski Championships five times in the last 15 years.
---
WESTHAVEN AWARD
(service as technical delegate)


Karen Ghent, Vail, Colo.
Former U.S. Ski Team athlete Karen Ghent has taken her knowledge and crafted it into a long career both as a coach and a competition official. Her peers acknowledged her with the gold-level Westhaven Award for longtime service as a technical delegate.
The Westhaven Award is presented annually in memory of longtime TD Fraser West. It dates back to 1991.
Her career in sport spans over four decades. After retirement, she continued in the sport as a coach and program administrator, becoming one of the few women to hold the title of alpine director for a major club - serving at Ski & Snowboard Club Vail. While in that role she personally earned both Alpine Domestic Coach of the Year honors, as well as the overall Development Coach of the Year. She also led her Alpine Club of the Year honors in 2010, 2014, 2015, and 2016.
After retiring from those professional roles, she became a FIS technical delegate, filling myriad assignments at all levels of competition. This past year, Ghent took on a vital leadership role as the head of the Health of Sport Task Force, looking at ways to help reform alpine ski racing to attract new participants.
---
RUSSELL WILDER AWARD
(service to youth)


Gordon Lange, Park City, Utah
Gordon Lange, retiring cross country coach of Park City Ski & Snowboard, was recognized with the Russell Wilder Award for his service to youth. The award is the second oldest from U.S. Ski & Snowboard, dating back to 1955. 
Lange has been a legendary and inspirational leader through a career that spanned 43 years of coaching at the local, regional, national, international, and collegiate levels. In the early part of his career, he coached the Wyoming Cowboys to an NCAA skiing title. He went on to coach the U.S. Ski Team at three Olympics before settling in for a long career at the club level.
His work touched on every level of the sport, gaining a high level of respect from his athletes and fellow coaches. His contribution beyond his club across the division has helped lead the Intermountain Division to become one of the strongest in the country. In recent years, athletes from his program have had increasing impact in the sport internationally, including Rosie Brennan, who led the FIS World Cup this past season, and NCAA ski champion Sydney Palmer-Leger.