10 Questions With Kai Owens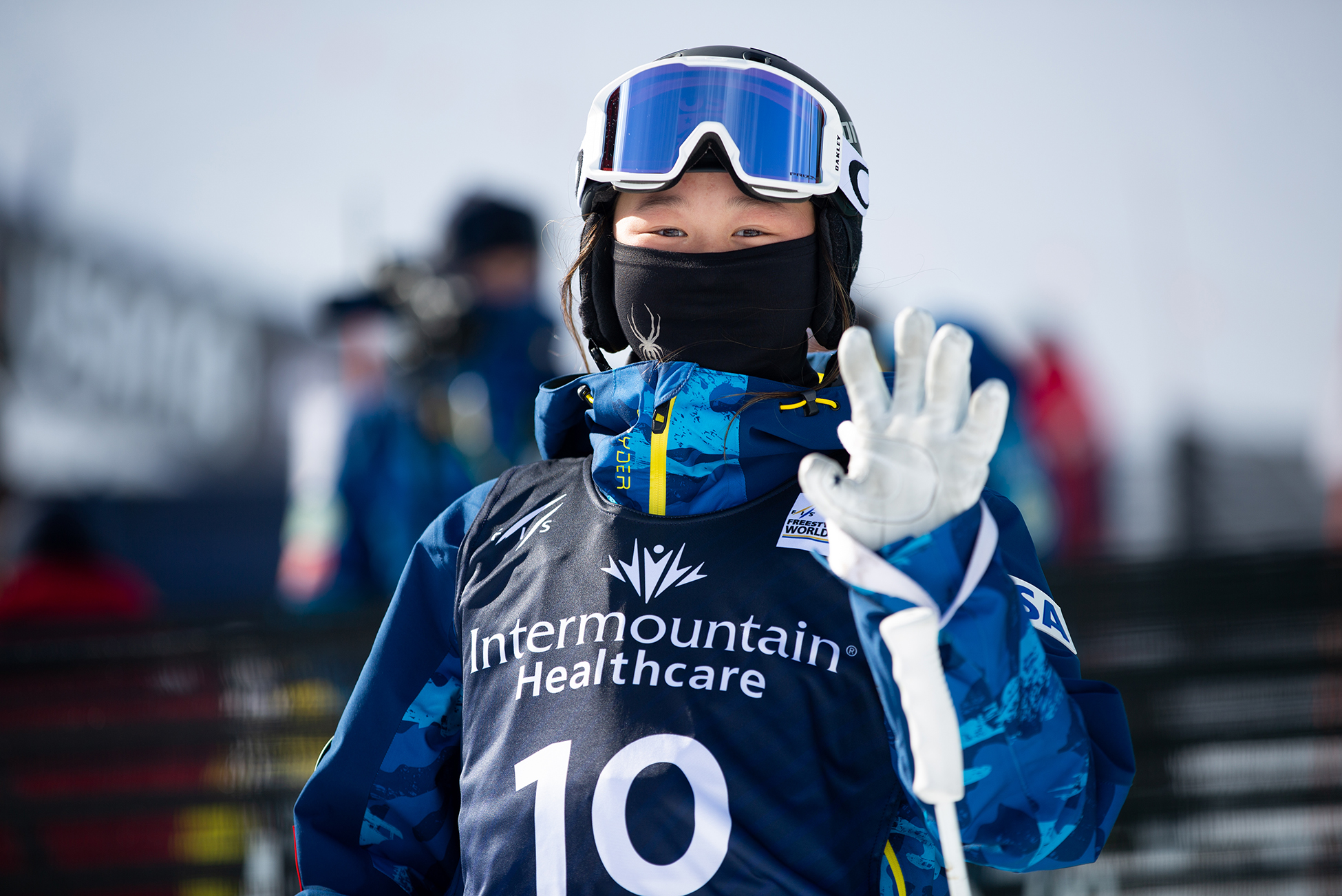 2021 Rookie of the Year Kai Owens caught up with FIS for their 10 questions Q&A series:
Continuing with our Q&A series today we bring you 10 questions with 2021 moguls Rookie of the Year Kai Owens out of USA. Enjoy! 
Q: Looking back at 2020/21 season, no doubt it was a very successful season for you. First World Cup victory, 4th place in the overall standing, impressive results at World Championships in Almaty that led to the Rookie of the Year award. What does it all mean to you? 
A: Last season meant a ton to me. It was full of adversity and there were many challenges that I faced. For me being able to find success in a difficult season is very exciting and confidence building. Overall I am very grateful for last season and the opportunities that were presented!
Q: Your first World Cup victory came in front of the home crowd in Deer Valley where you led the US podium sweep in dual. It's hard to imagine a better introduction to World Cup podium. Can you tell us something more about that day and the feeling you had once it became clear you're the winner of the day. 
A: Deer Valley last year was very special for me for so many reasons. I'd say a lot of stars aligned and the feeling I had after my last run was indescribable. I was very excited and proud of my team! That day was also very special for my family and I because we welcomed a new puppy into our family. He is a lilac French bulldog named Mochi. I woke up that morning of the competition and had already won because I got a puppy.
Q: What is the biggest challenge for you when competing during a worldwide pandemic and how do you deal with it?

A: The biggest challenge that I faced with the pandemic going on was the stress. Typically we deal with lots of pressure and performance related stress. But last season our safety and the safety of everyone else added extra. I personally deal with the challenge of the pandemic by practicing good hygiene, following all U.S Ski Team and CDC guidelines. And just doing my best to be mindful and positive. I hope and trust that everyone stays safe and I try to take advantage of all opportunities that we get during this time. 
Q: Now looking ahead to the new season with the Olympic Winter Games in Beijing on the horizon, what are your goals for 2021/22?

A: My goals for this upcoming season is to continue to build off of last year, and keep the momentum going. I am working towards making the U.S Olympic Team. It would be my first Olympics. 
Q: The US moguls team looks like one big family. You spend a lot of time together training, traveling and competing. What is like to be part of such a successful team? Who pushes you the most and how? 
A: We definitely are like a family. I am very grateful to be apart of an incredible team full of very talented individuals. I am especially grateful for their support and also their dedication to each other. I would say the women of our team push me the most. They not only push me physically and in training, but they push me to be a good teammate. I'm very proud to be apart of it! 
Q: What is your favourite World Cup venue to compete at?
A: Honestly I don't have a favourite one. It's definitely tied up between Deer Valley and Tazawako, Japan. I love the culture and time I got to spend in Japan, and I love getting to compete on home soil and on  the "Champion" run . However I will have to re-evaluate after this upcoming season, I would love the opportunity to compete in China, which is my birth country. And I would also really like to compete in France. So fingers crossed that I will make it to both! 
Q: Name three things you love about skiing moguls.
A: I love the challenge of moguls, mastering turns, jumps and being fast makes me feel like I'll never get sick of it. Secondly I love the people and culture of mogul skiing. Finally I am definitely addicted to the adrenaline rush of skiing bumps. 
Q: Single or duals? And why?
A: I honestly like both equally. They are similar in lots of ways but different enough for me to not be able to compare them. I'd say I have a different mindset for each event. I definitely get more nervous for singles, and with duals it's easier for me to focus on the rounds. Singles is what I train for, it's the only mogul event in the Olympics and if I had to choose it would be singles. But duals definitely wins for excitement. 
Q: What do you wish for the future of the sport?
A: I hope to see our sport grow and I hope to see athletes continue to get better and progress further. 
Q: Name three things you never travel without on the World Cup circuit?
A: Ha! Well I'm not a light packer that's for sure. My top three is ski equipment clothes and toiletries…  I consider those extreme necessities. But I have countless things I bring on World Cup that I wont travel without ie nutition, recovery, shoes, etc.