Speed Men Find Solid Results in Lake Louise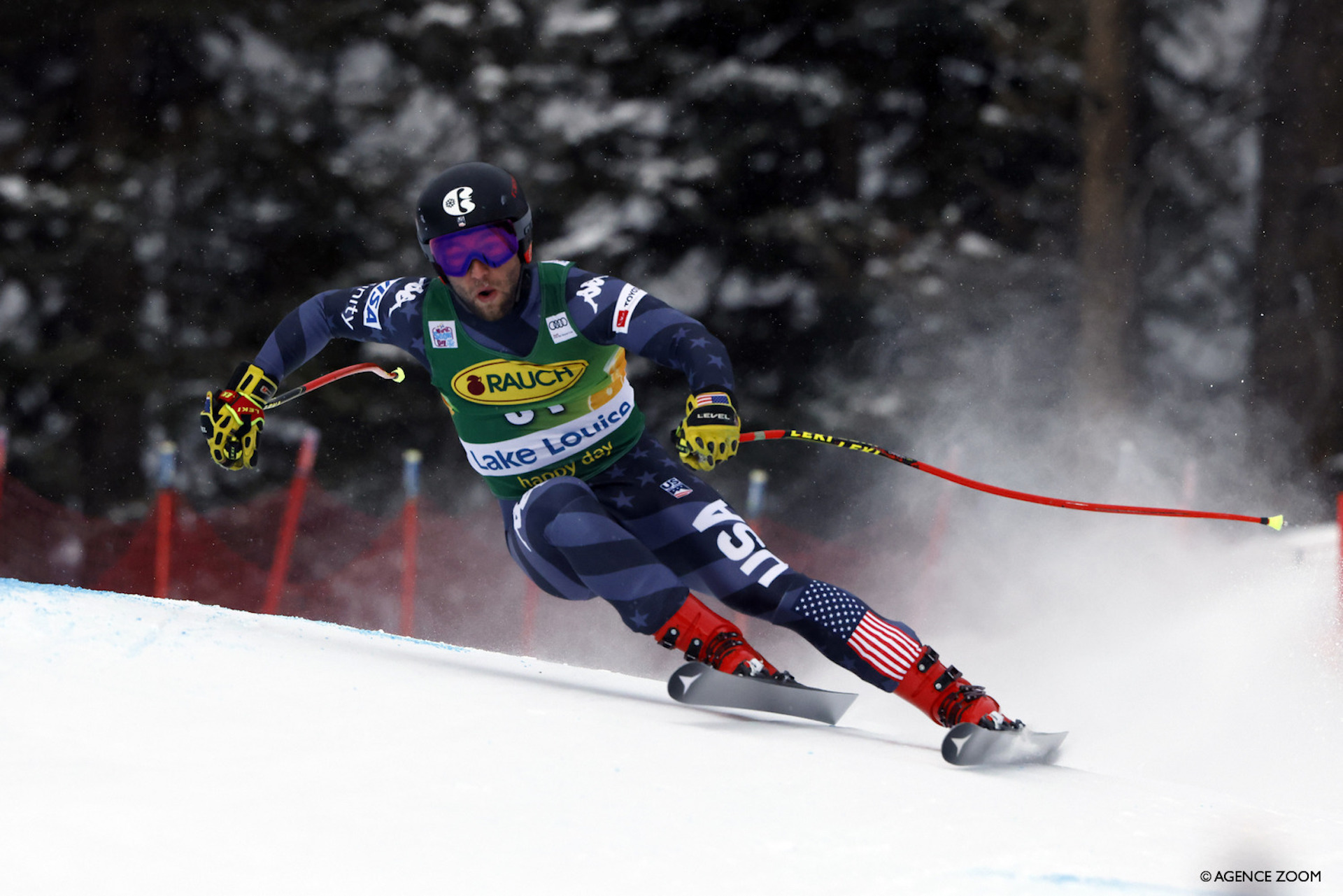 In the men's Audi FIS Alpine Ski World Cup downhill at Lake Louise, Ryan Cochran-Siegle led the way in the men's downhill race on Saturday, Nov., 26.
Cochran-Siegle posted the ninth fastest run on the hill, only 1.12 seconds back from the winner, Aleksander Kilde from Norway. 
"As a team we recognize today was a little bit of a letdown all said and done. I think we're definitely more capable than that," said Cochran-Siegle on the team's efforts. 
Other top American finishers included Travis Ganong in 13th place. 
"I'm feeling good about a solid 13th place today in the first downhill," said Travis Ganong. "I just had fun with it today, I had really good sections and I felt really balanced and positive on my skis." 
The conditions were mostly solid with some soft snow in various places throughout the course. The race today (Nov., 26) was rescheduled from the canceled race the day previous when weather conditions were a challenge. Now, the men shift focus to the Super-G on Sunday, Nov., 27.
RESULTS
Super-G
In the first Audi FIS Alpine Ski World Cup super-G of the season, Marco Odermatt of Switzerland showed his dominance winning the race after a podium in the downhill the day prior. 
The Stifel U.S. Alpine speed men took to the course with Kyle Negomir landing in 23rd. This is also Negomir's first World Cup points in his career. Jared Goldberg was the next top finisher on the U.S. side, ending up in 32nd place. 
"That was the first time I've been in a World Cup in almost three years," said Negomir. "Definitely means a lot to be racing again. And to be back and be part of the team and healthy again. There are a lot of things I took for granted before that I can really appreciate now from a different perspective."
Organizers say that despite a snowy night, the slope was still great for racing. The course workers helped to prepare a solid race hill for the day. 
The speed men will now turn their attentions to the Xfinity Birds of Prey at Beaver Creek starting Dec. 2.
RESULTS