Shiffrin and Resiliency Fund Featured in Associated Press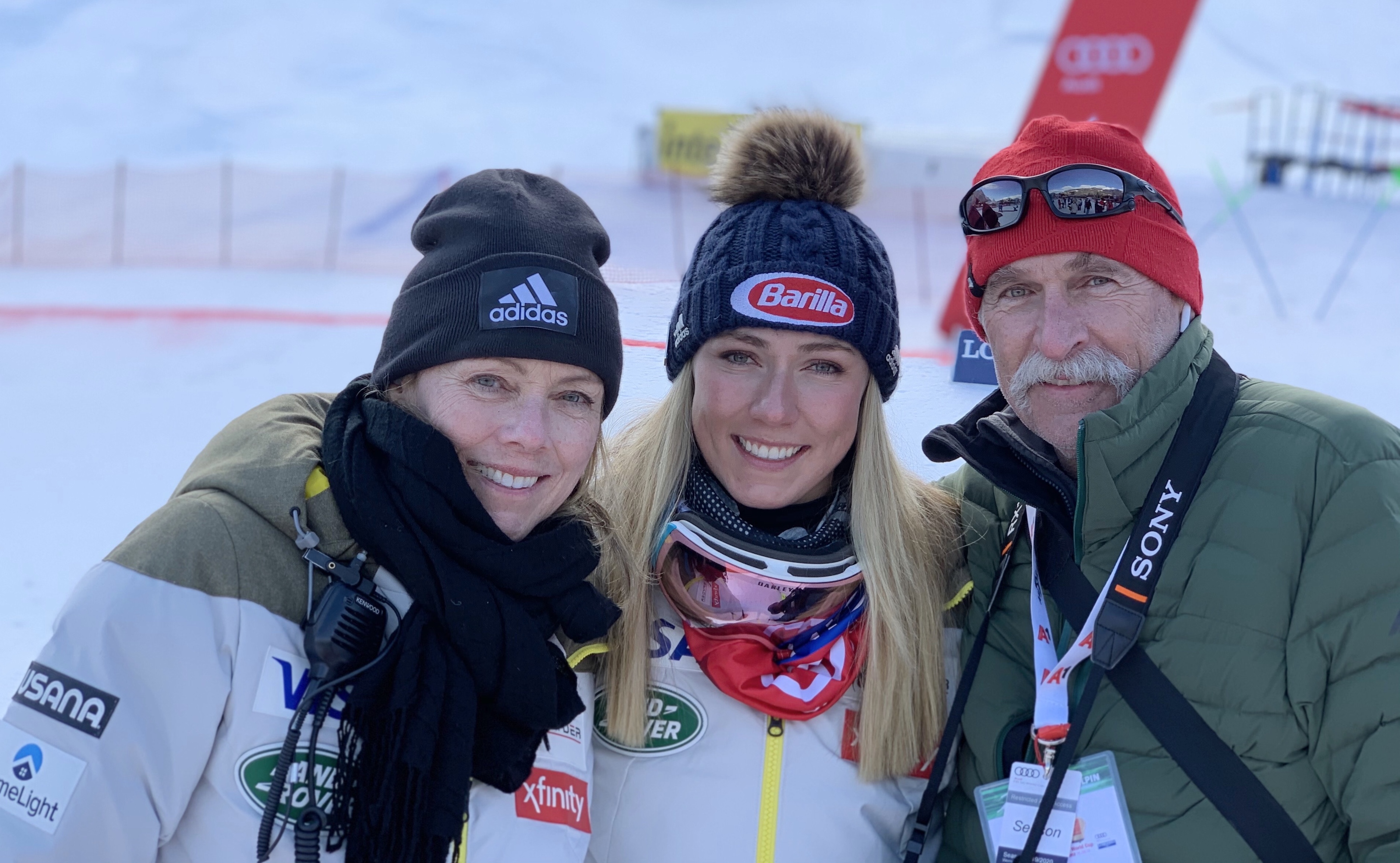 Two-time Olympic champion and six-time world champion Mikaela Shiffrin caught up with the Associated Press' Pat Graham ahead of Father's Day to discuss the relaunch of the Jeff Shiffrin Athlete Resiliency Fund, the challenges of the 2020-21 season, and the upcoming Olympic Winter Games. 
Graham wrote, 
Mikaela Shiffrin's tentative plans on Father's Day: Dinner with family. Perhaps a board game or a movie. Definitely some Jimmy Buffet or Paul Simon music.

Because that's the sort of celebration Jeff Shiffrin would've wanted.

Rarely a day goes by when some image, moment or song doesn't remind the American skiing great of her dad, who died on Feb. 2, 2020, after an accident at his home in Edwards, Colorado.

The two-time Olympic champion can still hear his calming words of advice (a simple "focus" was a biggie). Or see him drumming on the steering wheel to whatever tune was on the radio. Or envision those family dinners followed by a lively board game.

"It's not like this day, Father's Day, is really anymore emotional," Shiffrin said. "Because I can't miss him more than I already do on a daily basis."
Jeff Shiffrin's legacy lives on through the recently relaunched Jeff Shiffrin Athlete Resiliency Fund. In the original campaign, launched in 2020, U.S. Ski & Snowboard raised more than $3 million to help offset training and competition expenses through the pandemic. This season, the U.S. Ski & Snowboard Team and the Shiffrin family are hoping to raise $250,000 for a direct-to-athlete fund.
Through the money raised on behalf of Jeff Shiffrin—and support from the Shelby Cullom Davis Charitable Fund—U.S. Ski & Snowboard was able to make a COVID-19 hardship payment of $1,300 each to its '20-21 national team members. Take moguls skier Tess Johnson for instance: She put the money toward her summer lodging expenses in Park City, Utah, while she trains.
Shiffrin reflected, 
"My dad loved all sports," Shiffrin said. "He just loved to see the work that athletes put into it, and the success they have from that work. He found it inspiring."
After winning four medals in four events at the Cortina 2021 World Championships, the burning question everyone has of Shiffrin is just how many events she will compete in at the upcoming Olympics in Beijing. 
After all, it's a big upcoming season with the Winter Olympics in Beijing around the corner. She's thinking big, too — possibly competing in four or five events. The one up for discussion may be the downhill.

"I just want to see how things are going as we get closer, because the last thing I want to do is compete just for the sake of competing when I know that I have teammates who are dying for that spot," said Shiffrin, who captured slalom gold at the 2014 Sochi Olympics and the giant slalom title during the 2018 Pyeongchang Games along with silver in the Alpine combined. "I'm not going to take that unless I really, really have a positive feeling about what I can do."