Bryce Bennett began skiing at the age of two, hailing from Olympic Valley, California, where he grew up shredding the terrain of Palisades Tahoe. Bennett was first named to the Stifel U.S. Alpine Ski Team in 2011, where he has since been a consistent force on the men's speed tour, notably in downhill.
Bennett has been named to two Olympic teams in his career. In the 2021-22 season Bennett secured his first World Cup victory in the Val Gardena, Italy downhill. Bennett is widely recognized as one of the tallest men on the circuit too, standing at 6-7. Bennett's goal is to maintain his status as a threat in downhill.
When Bennett is not skiing, he enjoys time with his family, fishing, backpacking, mountain biking and golf.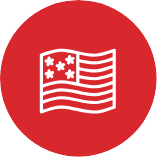 U.S. Championships
SG, 10th, Sugarloaf, Maine, 2015 • DH, 8th, Sugarloaf, MINE, 2015 • DH, 1st, Copper Mountain, Colo., 2013
"Take responsibility for yourself and your actions. Ski racing is hard, don't look for shortcuts, do the work and do it the way you want to do it. "
7 Things You Didn't Know About Bryce Bennett
1. In 2016, Bryce "wowed the crowd" - and surprised himself - in Val Gardena by starting in 57th place and ending in sixth place.
2. When he is off the slopes, Bennett enjoys spending time with his family, fishing, backpacking, mountain biking, and golfing.
3. He comes from a family that has skiing in their blood. His mother worked at Alpine Meadows Resort and Dad was a former telemark racer.
4. Bryce says he liked to follow athletes that have strong character traits with a relentless pursuit of mastering his or her field of expertise.
5. Guys like Daron Rahlves and Bode Miller inspired Bryce to ski race: "I think every boy my age growing up started skiing late and straight because of Bode. So to think that I could have that impact is something to take seriously."
6. During the 2019 season, Bryce had career-best results at every classic downhill event on the World Cup tour: Lake Louise (12th), Beaver Creek (9th), Val Gardena (4th), Bormio (4th), Wengen (5th), Kitzbuehel (14th), and Kvitfjell (12th).
7. Bryce does competitive CrossFit with his friends as part of his training plan.
More on Bryce
FIRST TRACKS
Bennett had skiing in the bloodline before he was born. His mother worked at Alpine Meadows Resort and Dad was a former telemark racer. Both had him on skis at age two and it wasn't long before he was a regular at the Squaw Valley Might Mite program. "They had some amazing Mighty Mite coaches at Squaw," says Bennett. "They just got you so pumped for skiing, no matter what the weather was doing." By eight, he'd decided he was going to race in the Olympics.
OFF THE SNOW
While he may be too young to have seen the 80's classic film RAD, Bennett used to be a BMX racer and easily graduated that love to mountain biking. When not on the dirt trails around Squaw (by bike or foot), you'll find him on the golf course. "I've had some good weeks, last one I was two over for 18," he said. He's also a big friend of the fish, as long as they're at the end of his fly rod. "My favorite spot is the Truckee River, but you'll never get me to tell you where my holes are."