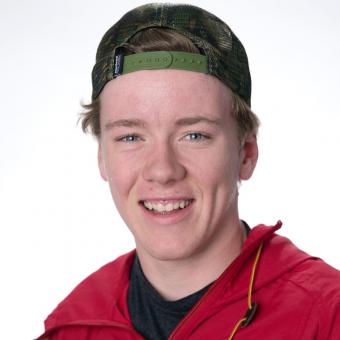 With a host of top results, including a silver medal in the 4x5k team relay at the 2018  FIS Junior World Championships, Ben Ogden steps up to the U.S. Cross Country Team for the 2018-19 season. 
Q: What is your favorite memory as a competitor?
A: 2018 World Juniors Relay, where Gus, Luke, Hunter and I skied to second place, becoming the first American team to ever get on the podium in the relay!
Q: Who is your favorite band/artist?
A: Bob Marley and the Wailers
Q: When you're not skiing, what are you doing for fun?
A: Playing the game of BIKE with any worthy competitors!
Results
FIS JUNIOR WORLD CHAMPIONSHIPS
Silver, 4x5k relay, Goms, SUI, 2018
U.S. JUNIOR NATIONAL CHAMPIONSHIPS
1st, 30k CL, Craftsbury, Vt., 2018
2nd, 10k CL, Anchorage, Alaska, 2017
2nd, 10k CL, Soldier Hollow, Utah, 2017
U.S. SUPERTOUR
15th, 15k FS, Craftsbury, Vt., 2018