"Winning 2020 Junior Nationals taught me that I can do things I never thought were possible in the past"
4 Things You Didn't Know About Cole Mcdonald
1. Cole fell in love with mogul skiing after joining the Wasatch Freestyle Mogul Monsters
2. Cole lived in Singapore for 4 years and is the youngest of 5 siblings
3. Before a competition, Cole always makes sure his pockets are zipped
4. Cole volunteers at the National Ability Center, helping people experience the outdoor activities he loves, no matter their ability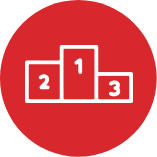 Other
2020 Junior National Champion
Cole's Favorite Gear!
Check out and purchase Cole's favorite U.S. Ski & Snowboard gear