Vonn Names America's Next Great Downhiller: Johnson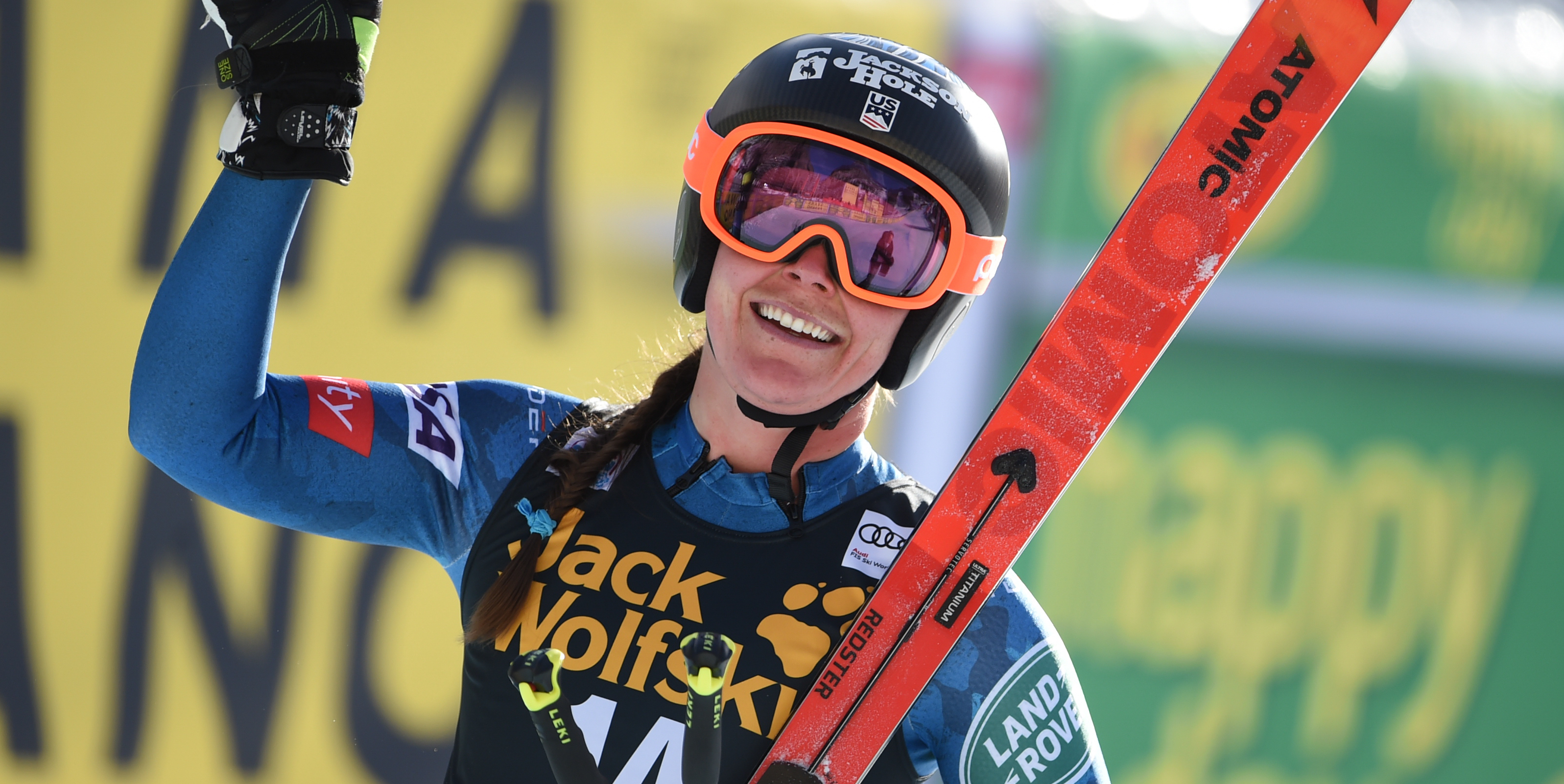 In an essay written for Outside Magazine on the topic of legacy, Olympic champion and winningest female alpine ski racer of all-time, Lindsey Vonn, says former teammate and Olympian Breezy Johnson is America's next great downhiller. 
Johnson, who grabbed her first FIS Ski World Cup podium in the downhill at Val d'Isere, France in December, and then went on to grab three more consecutive third-place results, had the best season of her career during the 2020-21 season, ending up ranked fourth in the downhill standings. 
In the essay, Vonn reflects on her career and the meaning of "legacy,"
When you retire from a career as a professional athlete, the most common question people ask is: What is your legacy? That's an incredibly hard question to answer, but I will try now to find the words.

I met my idol, Picabo Street, when I was nine years old. She was signing autographs at a ski shop in Minnesota. After just two minutes with her, I knew that I wanted to become an Olympian. Little did either of us know that nine years later we would be racing together in the 2002 Winter Olympics in Salt Lake City. 

This winter, nearly two decades later, I asked her the same question I have struggled to answer. To my surprise, she said: "You. You are my legacy." I admit we shared a few tears as we acknowledged the impact we had on each other. 
She goes on to talk about teammate Johnson, and the bright future she has in the sport. 
There are many incredible women in the field right now, but one who I am most excited to watch grow is Breezy Johnson, a 25-year-old from Jackson Hole, Wyoming, who nabbed her first spot on a World Cup podium in December at Val d'Isère, France. 
Johnson Stats
Career-first World Cup podium, Val d'Isere, France (Dec. 2020)

. From there, she scored three more consecutive third-place finishes.

In six downhill starts, she was top five in five starts and only DNFed once

Despite a big mistake at Cortina in DH, she ended up ninth…but was gunning for the win

Finished the season with a career-best super-G result of 10th in Val di Fassa, Italy

She ended up ranked fourth in the world in downhill – her best-ever ranking
Vonn closes with, "Legacy is not what you leave behind, it is how you help push others forward."