In Defense of Small Victories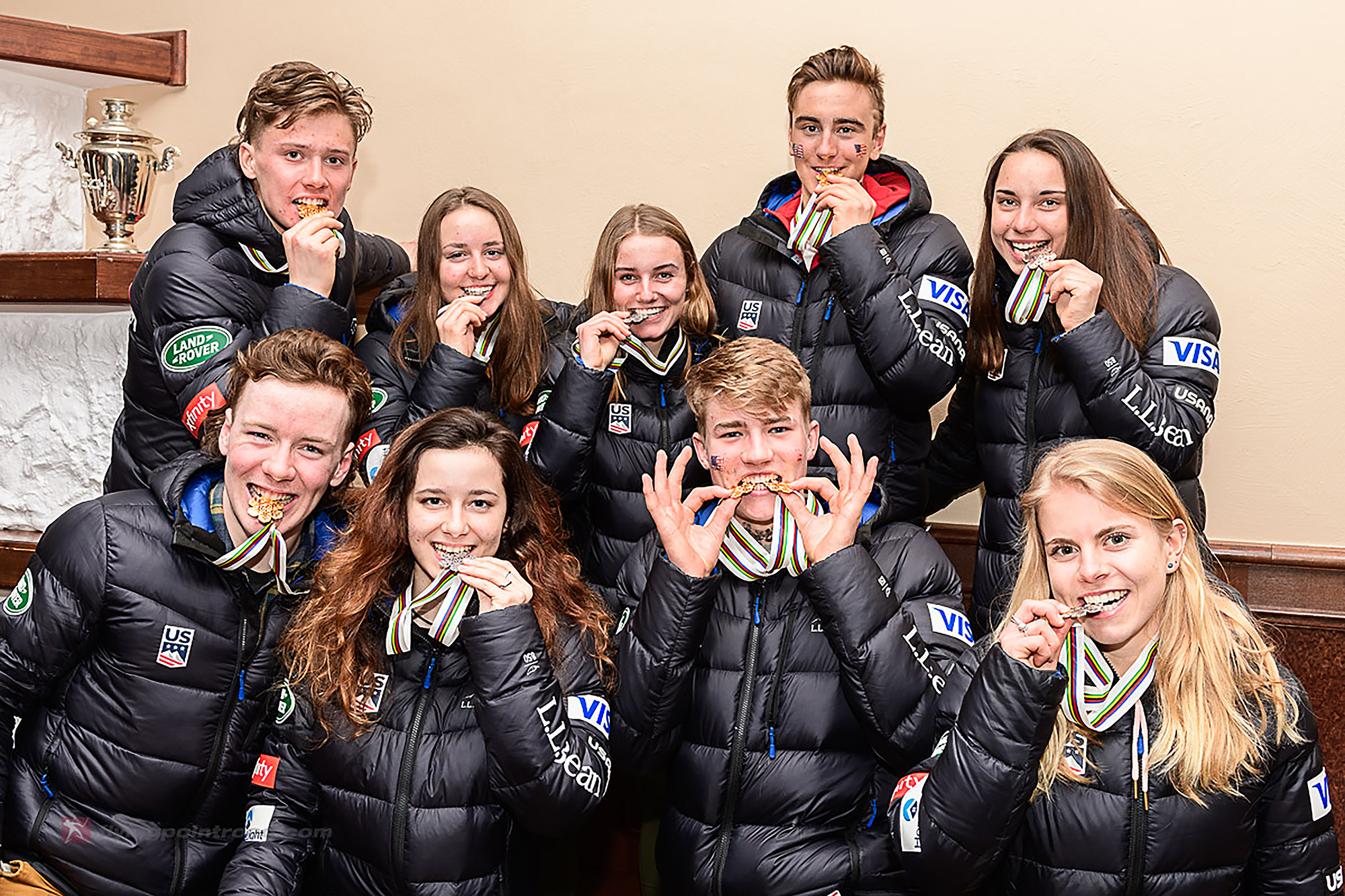 Team USA is returning from 2020 World Junior/ U23 Championships with 10 sparkling medals in tow and our first-ever individual Junior World Champion to boot. Absolutely insane and impressive, no doubt!! These successful results have been a dream for the US to achieve since I was just beginning skiing. But I'm worried, honestly, that our ski nation will see these medals and set increasingly high standards, and that the little victories will get overlooked.
I began my World Junior Championships racing career in 2015 in Almaty, Kazakhstan. I got 41st or 40th or something like that in my races and I left that trip feeling STOKEDDD! But as I'm looking back, I wasn't all that motivated by results that trip. Of course, I hoped to ski well and earn a good finishing place…But when I think about that trip, I think about putting glitter on Bryan Fish's face before the relay; I think about the lady I came across on a jog who was literally taking a poo on the sidewalk; I think about whether or not I consumed horse meat unknowingly at the hotel buffet. Those moments and memories fueled me through the next summer of training as I longed to experience more of this new lifestyle. What I didn't fully recognize was that having low pressure for results allowed me to enjoy the trip beyond the race trails and genuinely have fun.
The following year went differently for me. I found myself worrying about qualifying for the World Juniors trip months in advance. I had new expectations and internal pressure to continue my upward trend and improve my results upon the previous year and qualify for the trip in a higher ranked position. But I didn't even qualify. And I was devastated—embarrassed, even. I couldn't believe I had to stand as the second alternate in front of hundreds of people who had seen me qualify for this event the year before.