U.S. Ski Team Alumna Ludlow Launches Second Children's Book, 'Goodnight Chairlift'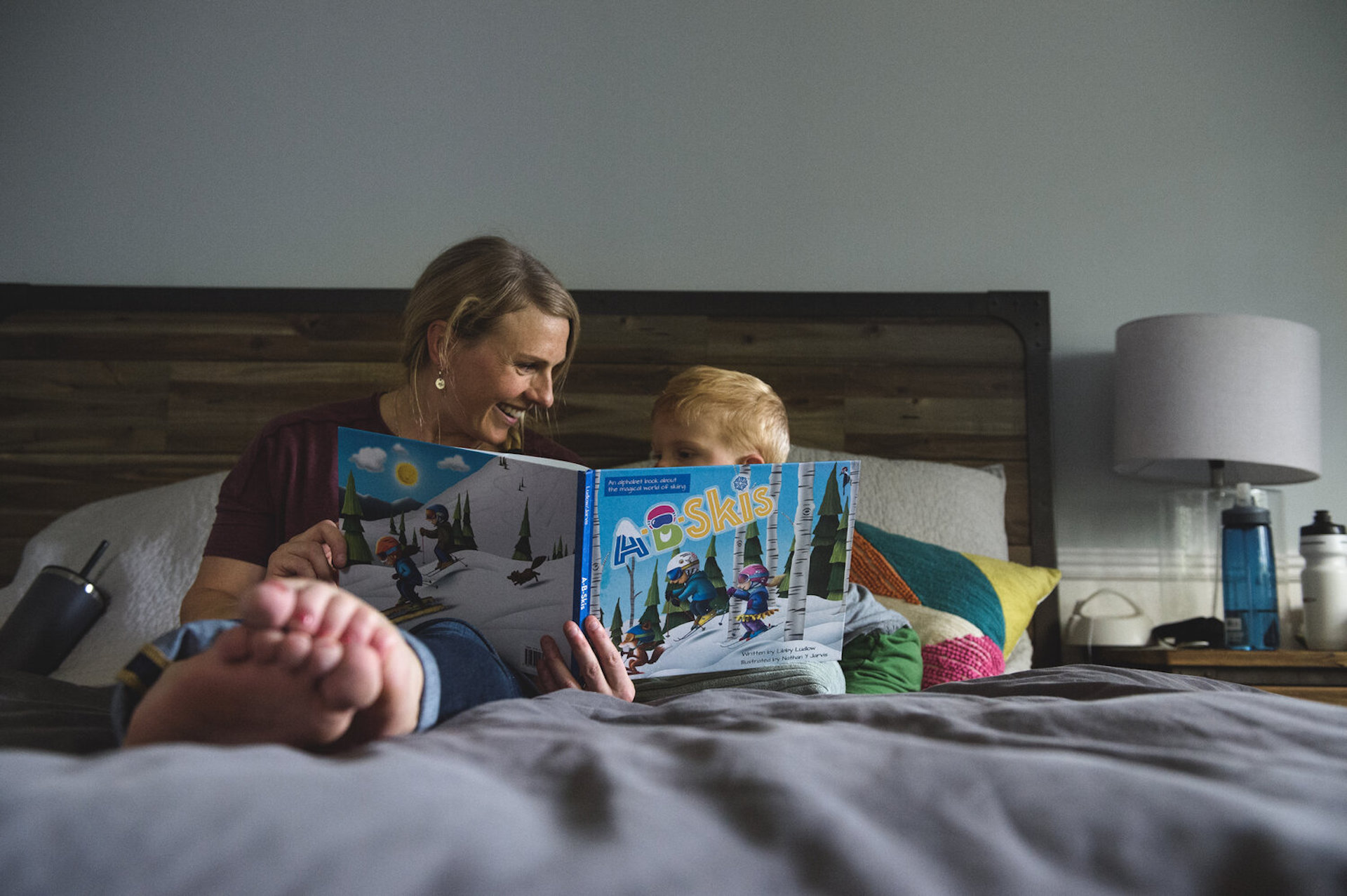 On the tail of her wildly successful children's book A-B-Skis, Olympic skier Libby Ludlow is launching a Kickstarter for her follow-up book, Goodnight Chairlift. The perfect bedtime story for young skiers, Goodnight Chairlift is a playful journey across a ski area as the sun sets on an epic day. Readers wish 'goodnight' to the chairlift, the terrain park, and more. After all, everything at the ski area must go to sleep at night—except, of course, the snowcats. Internationally known illustrator and Park City ski instructor Nathan Jarvis, who also illustrated A-B-Skis, brings various ski area icons to life through his beautiful illustrations, silly scenes, and hidden items to search and find.

Goodnight Chairlift is leveled-up from A-B-Skis, Ludlow explains, "It will appeal to more advanced readers and mountain-goers because it features quirky insider terminology, but the book is still inclusive of all levels through its fun glossary in the back." She also points out that she didn't write Goodnight Chairlift just for skiers, "my snowboarder friends will enjoy the book just as much as skiers."
Considering A-B-Skis won four book awards in 2020 and has sold over 5,000 copies, Libby's standards for this follow-up project are anything but low, "A-B-Skis was so well- received, it's not an easy act to follow." But despite the pressure, Ludlow couldn't be happier to bring a second book to market. She's been through the entire process before—from the crowdfunding campaign to printing the book overseas. "Self-publishing isn't easy, but I know what it takes to be successful. I can't wait for Goodnight Chairlift to make it into kids' bedtime story rotation. I know they'll love it just as much, if not more, than A-B-Skis."
The Kickstarter will run for thirty days, during which people can pre-order discounted and signed copies of the book. Orders are scheduled to be delivered to backers just in time for the ski season in early December 2021. Access to the Kickstarter campaign can be found at: https://www.kickstarter.com/projects/abskis/goodnight-chairlift.
––
Libby Ludlow is a former 10-year member of the U.S. Alpine Ski Team, a 2006 Olympian, mother of two little skiers, and lifelong writer. Nathan Jarvis is a PSIA certified children's specialist ski instructor whose illustrations have appeared in Highlights Magazine and scores of children's books. Together, Libby and Nathan published A-B-Skis: An alphabet book about the magical world of skiing in 2019. The book won four book awards in 2020, including Best Book in the American Book Fest. A-B-Skis is available online on Amazon and sold at shops and ski resorts across the country. Goodnight Chairlift: A bedtime story for little rippers by the creators of A-B- Skis, is Nathan and Libby's second collaboration. Goodnight Chairlift was written for readers age 4-10 years old.