Sunshine Camp Prepares U.S. Riders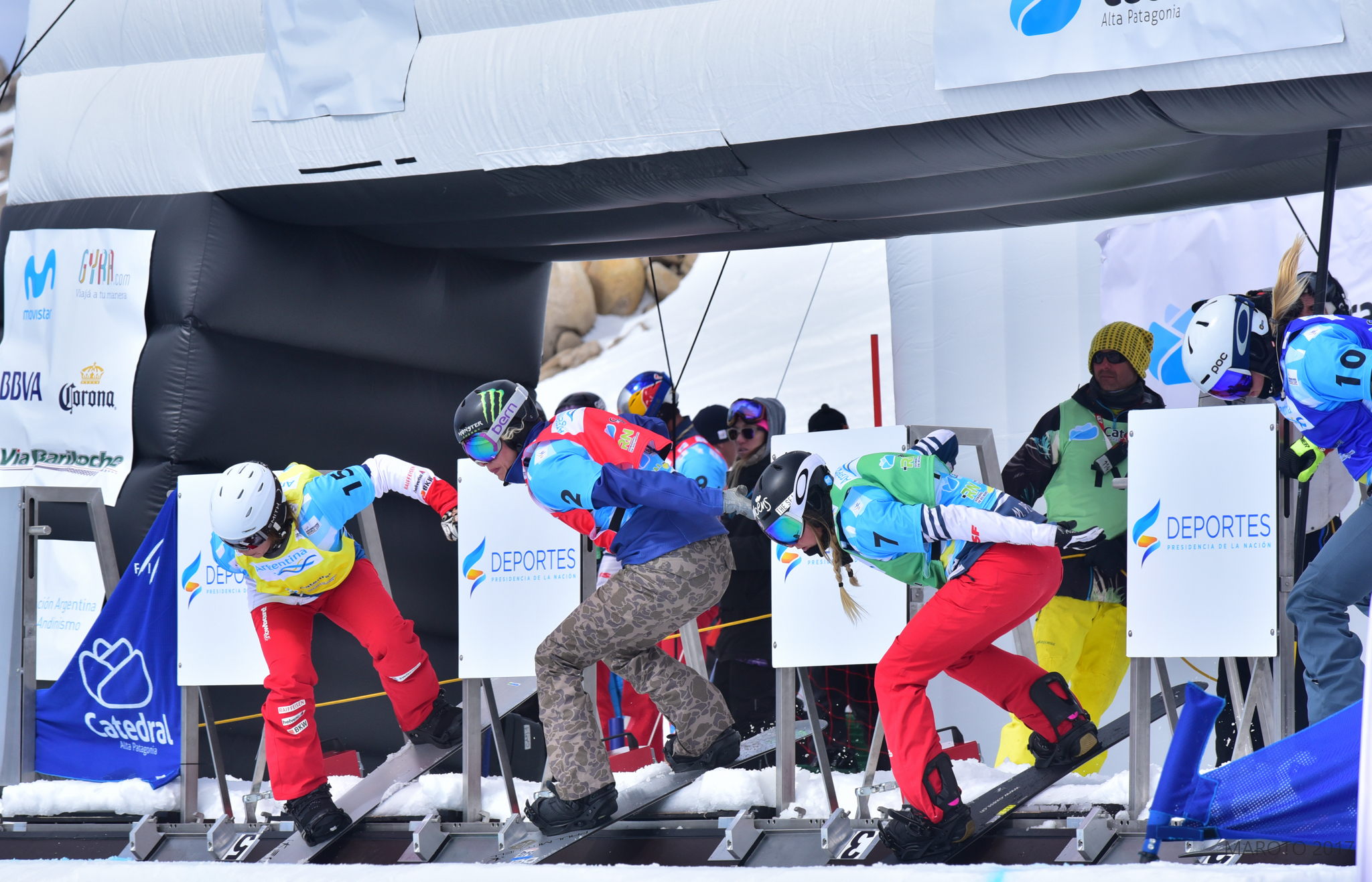 Fourteen American riders are headed to Big White, Canada, for the third of five FIS Snowboardcross World Cups of the season. The U.S. Snowboardcross Team is still searching for their first podium of the season, but athletes and coaches have high hopes coming out of a very successful training camp in the Canadian Rockies at Sunshine Village in Banff, Alberta.
Our training camp at Sunshine was amazing," said Snowboardcross Head Coach Peter Foley. "Dave Riley, the COO, has been a long-time, consistent supporter of the U.S. Snowboard Team and he put together a World Cup level course for us to train on. We partnered with the Canadian Team and invited some of the other best teams in the world to come train with us, including the Austrians and the Swiss. We were able to put together practice races and train at a great intensity in preparation for the World Cup at Big White."
Lindsey Jacobellis, U.S. Snowboardross veteran and the most decorated athlete in snowboardcross history, shared Peter's thoughts on Sunshine Village Camp. 
"Sunshine camp was a blast," said Lindsey. "The course was world-class and so were all of the employees that supported the camp. I'm excited to go back next year. We are in good shape and prepared going into the Big White World Cup."
Joining Lindsey in Big White are U.S. Snowboardcross Pro Team riders Faye Gulini and Rosie Mancari as well as development group riders Stacy Gaskill and Livia Molodyh. For the men, U.S. Snowboardcross Pro Team riders Nick Baumgartner, Alex Deibold, Hagen Kearney, Senna Lieth, Jake Vedder and 2019 double FIS World Champion Mick Dierdorff. In addition, Americans Jonathan Cheever, Cole Johnson, and Paul Kimisky are set to compete. 
Although U.S. riders have yet to find the podium this season, they have been riding very well. Hagen, Jake, and Nick are all ranked in the top-20 of the FIS Cup Standings and Faye and Lindsey are both in the top-10. 
CUP STANDINGS
Men's snowboardcross
Women's snowboardcross
HOW TO WATCH
Subject to change
All times EST

SNOWBOARD
Saturday, Jan. 25
3:00 p.m. - FIS Snowboardcross World Cup - Big White, British Columbia, Canada - Olympic Channel-TV and NBC Sports Gold.

Sunday, Jan. 26
2:30 pm. - FIS Snowboardcross World Cup - Big White, British Columbia, Canada - Olympic Channel-TV and NBC Sports Gold.

All streams will be available via desktop (NBCSports.com/Gold and OlympicChannel.com) as well as mobile, tablet and connected television platforms. The NBC Sports and Olympic Channel app are available on the Apple App Store, Google Play, Windows Store, Roku Channel Store, Apple TV and Amazon Fire.