Schumacher Wins Junior World Championships 10k Classic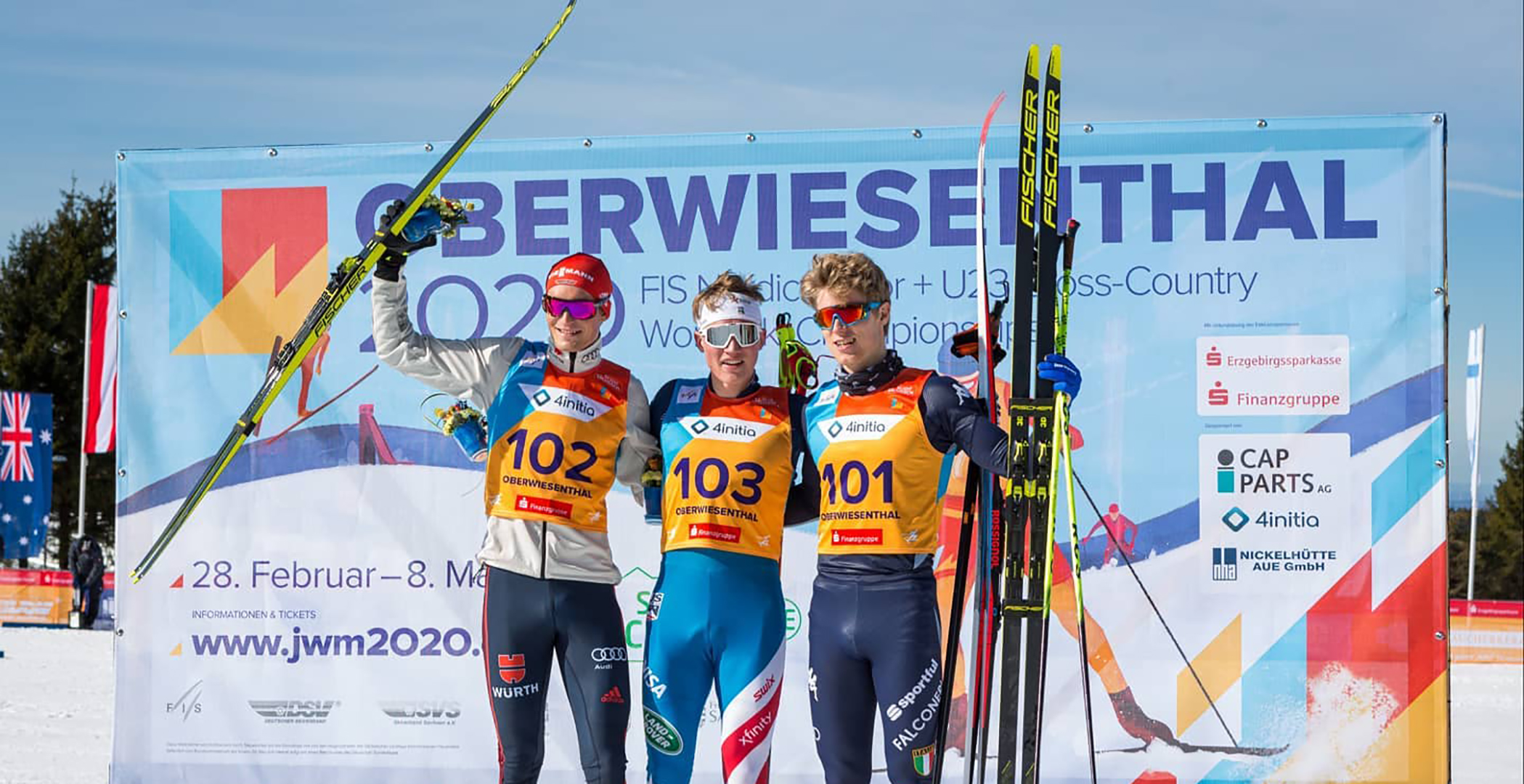 Gus Schumacher took the gold and led the way for the Davis U.S. Cross Country Ski Team at the FIS Junior Cross Country World Championships in Oberwiesenthal, Germany, Monday. Ben Ogden was ninth, Luke Jager was 10th and Johnny Hagenbuch 25th.
Setting aside his disappointment from Saturday's sprint, where he was the top qualifier, but didn't advance to the finals and settled for seventh, Gus laid it all on the line Monday, winning the first-ever individual men's medal for the United States at the Junior World Championships.
"It went just about perfectly," Gus said of his race. "Everything came together really well and it hurt, but just when I needed it to."
Germany's Friedrich Moch took the silver, and Italy's Davide Graz the bronze.
In the women's 5k classic, Sophia Laukli was the top American in 13th, Kendall Kramer was 22nd, Sydney Palmer-KLeger was 43rd, and Mara McCollor was 60th. Norway's Helene Marie Fossesholm won the gold, Lisa Lohmann of Germany took the silver, and Izabela Marcisz of Poland scored the bronze. 
The U23 and Junior Cross Country World Championships continue Tuesday with the U23 women racing a 10k classic, and the U23 men a 15k classic. The juniors return to action with a 15k freestyle for the women, and a 30k freestyle for the men Thursday. 
Ben, Gus, Johnny, and Luke are the defending World Champions in the 4x5k relay. They will defend their title Saturday. 
All races are streaming live on the official 2020 FIS Junior and U23 Cross Country World Championships Facebook page.
RESULTS
Women's 5k classic
Men's 10k classic