Disappointment as Men's Soelden GS Canceled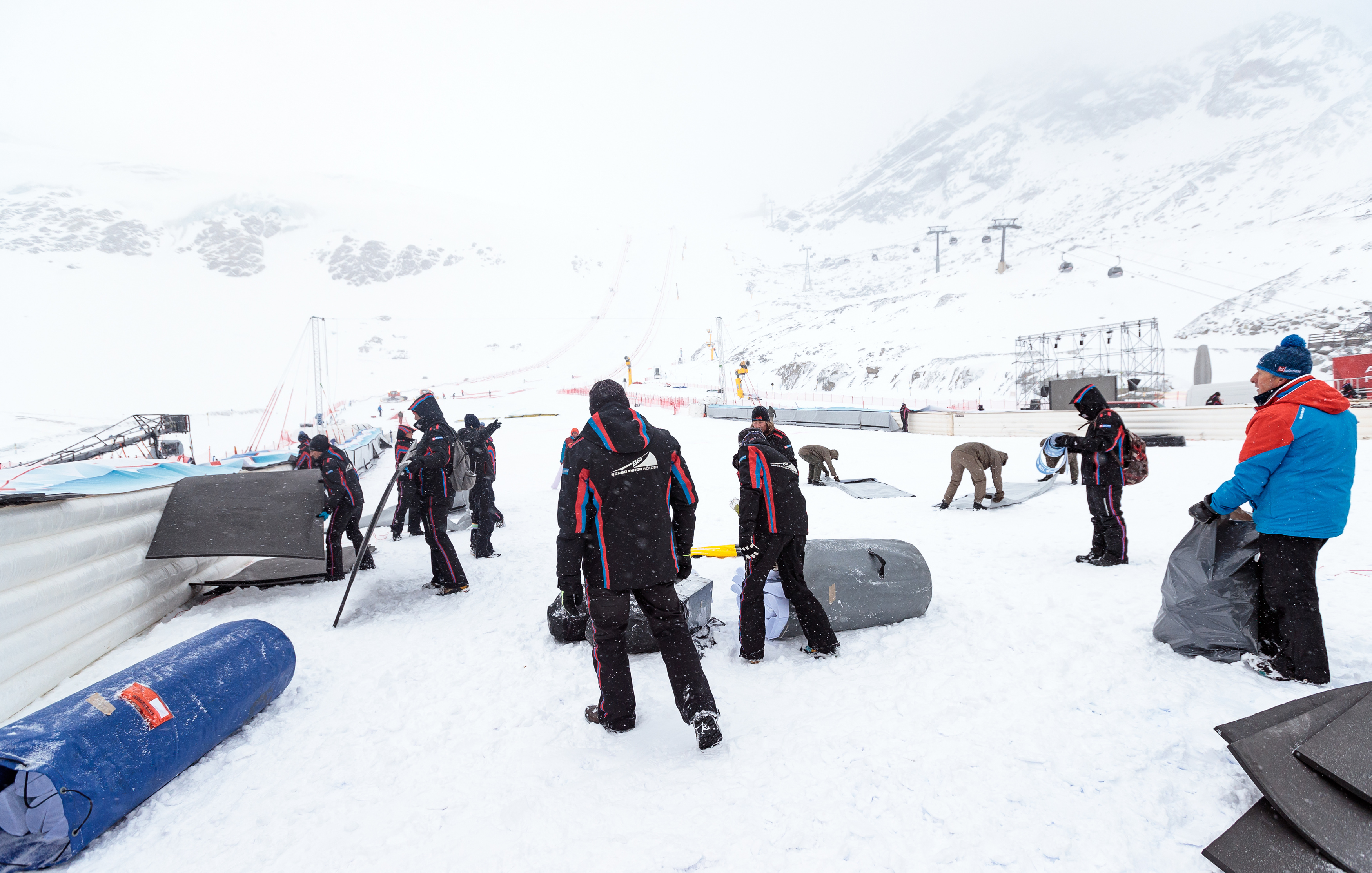 SOELDEN, Austria (Oct. 29, 2017) - A fruitful two weeks of solid training on the Rettenbach Glacier ended in disappointment Sunday, as wind and snow swept through Soelden forcing International Ski Federation officials to cancel the men's giant slalom. The cancellation delayed Olympic champion Ted Ligety's return to action.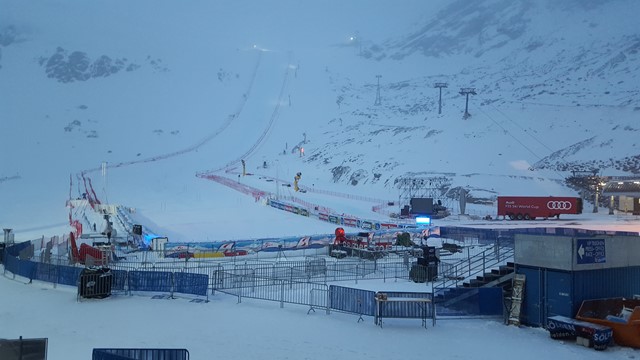 Teams had been aware of the potential storm from weather forecasts that had been predicting high winds and snow. The race jury was on the glacier in the pre-dawn hours, making the final decision just prior to 7:00 a.m. local time - three hours before the scheduled start. Athletes were in their hotels down in the valley, preparing to head up to the race, when they received the news - frustrated at losing to mother nature.
"We feel sorry for the organizers in Soelden who put so much energy into producing the race today," said U.S. Ski & Snowboard Alpine Director Patrick Riml. "It was the only decision to protect the safety of both athletes and the spectators. We had two weeks of excellent training on the glacier and a great yesterday for the women (Mikaela Shiffrin was fifth). We appreciate the opportunity to come here to Soelden."
American Ted Ligety was prepared and ready for his first start since having back surgery last January. He had been training on the glacier since last week. Ligety is expected to compete in the super G at Lake Louise, Alberta in a month and will be showcased in the giant slalom at Beaver Creek, Colo. when the World Cup tour rolls into Colorado in early December.