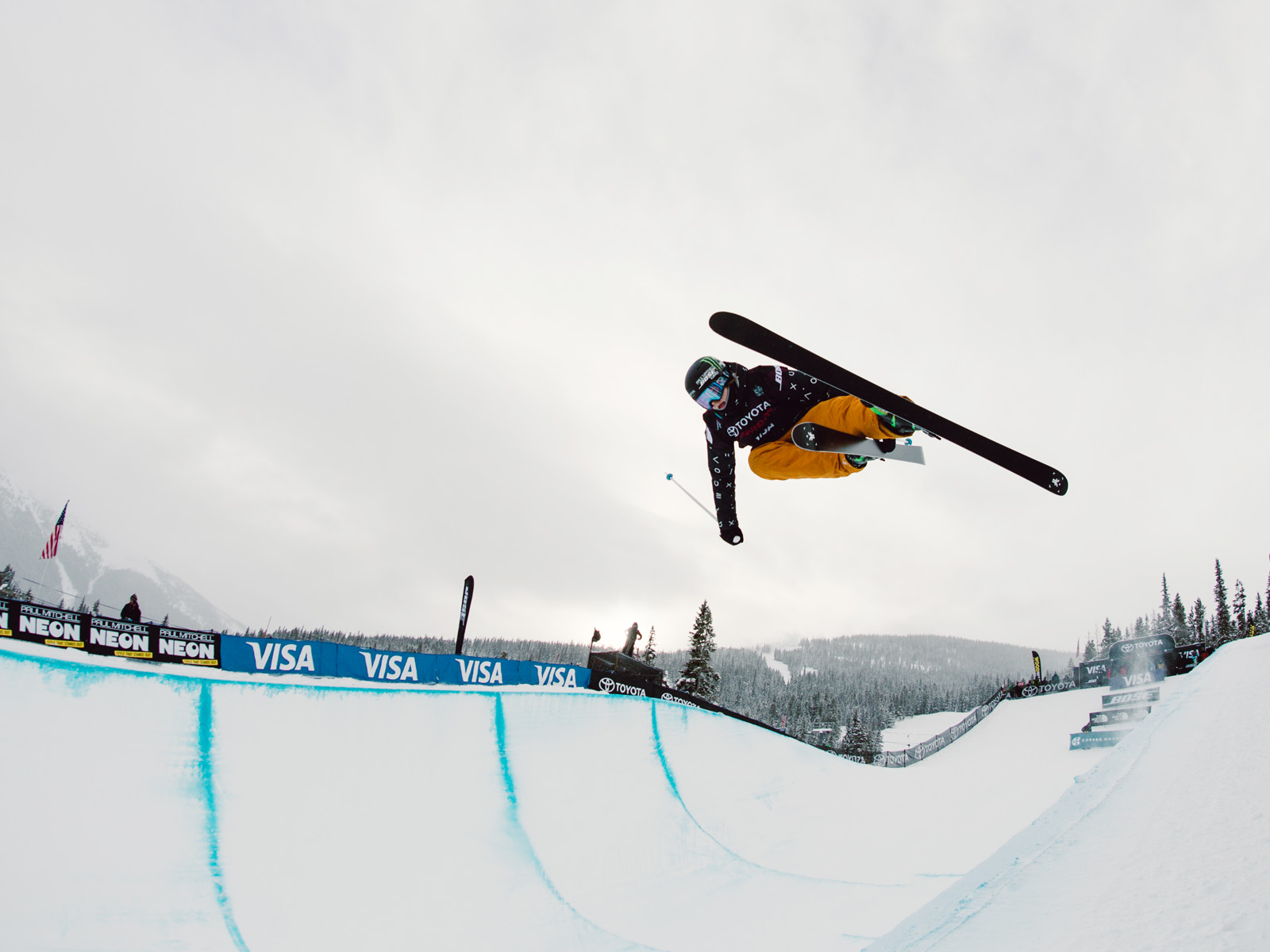 Coach Development
Professional, fun and energetic coaches are U.S. Ski & Snowboard's greatest asset. The U.S. Ski & Snowboard Sport Education Department delivers high-quality education programs at all levels of the pipeline for coaches of skiing and snowboarding in the United States. Our philosophy, based on the U.S. Ski & Snowboard Training Systems, is to coach athletes to become great skiers and snowboarders first, with a broad fundamental skill base and a love for their sport. Only then can they develop into great competitors for the long run. With this long-term development focus, U.S. Ski & Snowboard recognizes that it takes the leadership of quality coaches at each level of the training system for athletes to reach their full potential in sport and in life.
At U.S. Ski & Snowboard, we start off all coaches with some basic education through the online U.S. Ski & Snowboard Fast Start Course. The U.S. Ski & Snowboard Sport Education offers in-person coaching clinics throughout the year and around the country designed to give you a solid background in fundamental skiing skills, racing and in teaching sport. Try to attend a Level 100 clinic within the first year of your coaching.
A U.S. Ski & Snowboard coach membership is required for coaches to work at many U.S. Ski & Snowboard clubs. It is required to be in the venue for U.S. Ski & Snowboard sanctioned competitions as a coach. To become a U.S. Ski & Snowboard coach member:
Register online
Complete a background screening (cost included in your membership dues)
Complete the U.S. Ski & Snowboard Fast Start course
Once you've completed your membership, we encourage you to continue to pursue coach's education through the U.S. Ski & Snowboard coaches certification program and to seek entry-level officials training to help learn the rules of the sport (competition official or referee). Join U.S. Ski & Snowboard Sport Education on Facebook or Twitter to stay in the loop. Check out Center of Excellence TV, a fantastic video resource for coaches. And take advantage of our coaching resources and get discounts with your membership at the USSA Education Shop.
To find a coaching job, contact your local ski areas or ski clubs, or some clubs post open coaching positions here.
Each year, U.S. Ski & Snowboard recognizes coaches for outstanding achievement and contribution at the domestic and international level. See award recipients here.
For more information about coaching resources and education, contact U.S. Ski & Snowboard Education by phone 435.647.2050 or email.
Coach Certification
Coaches education is delivered through a five-level certification program for coaches. 
The primary purpose of coaching certification is to work stepwise through an educational program that will progressively build on the coach's prior knowledge and experience.  As in developing skills in skiing, the process for becoming a better coach starts with foundational skills and moves forward into a deeper and broader understanding of all the aspects involved in alpine ski racing and coaching. 
Coaching education and experience go hand-in-hand. To be a great coach, one must have both. All coaches, whether working with young athletes just starting into a race program, or working with elite athletes moving onto the national teams and collegiate programs, fit within the U.S. Ski & Snowboard certification program. 
The U.S. Ski & Snowboard alpine coaches certification system is made up of five levels, 100-500. Coaches are encouraged to complete the Level 100 training prior to or during their first year of coaching. Level 100 and 200 together represent the foundational knowledge and skills for the alpine ski coach at any level, from youth through elite and part-time or volunteer through career coaching. Level 300 and 400 represent advanced and specialized training and knowledge geared toward lead coaches and full-time coaches. Level 500 is a special certification designation for coaches who have completed the coach education curriculum and have international experience through national team coaching.
Coaches who have achieved coaching certification in another country and are looking to start coaching in the U.S. Ski & Snowboard system should submit evidence of their international coaching certifications along with a coaching resume highlighting education and training related to coaching to U.S. Ski & Snowboard Sport
Education at education@usskiandsnowboard.org or mail to U.S. Ski & Snowboard Sport Education, PO Box 100, Park City, UT 84060.
Frequently Asked Questions
FAQs
View All
It is an online course designed to provide the ski or snowboard coach with essential tools they can apply with their sport knowledge to guide their athletes toward more success and enjoyment in skiing or snowboarding. The course also helps coaches understand the U.S. Ski & Snowboard athlete development model and age-appropriate training and familiarizes coaches with the concept of safe sport.