U.S. Athletes Set To Compete at X Games Aspen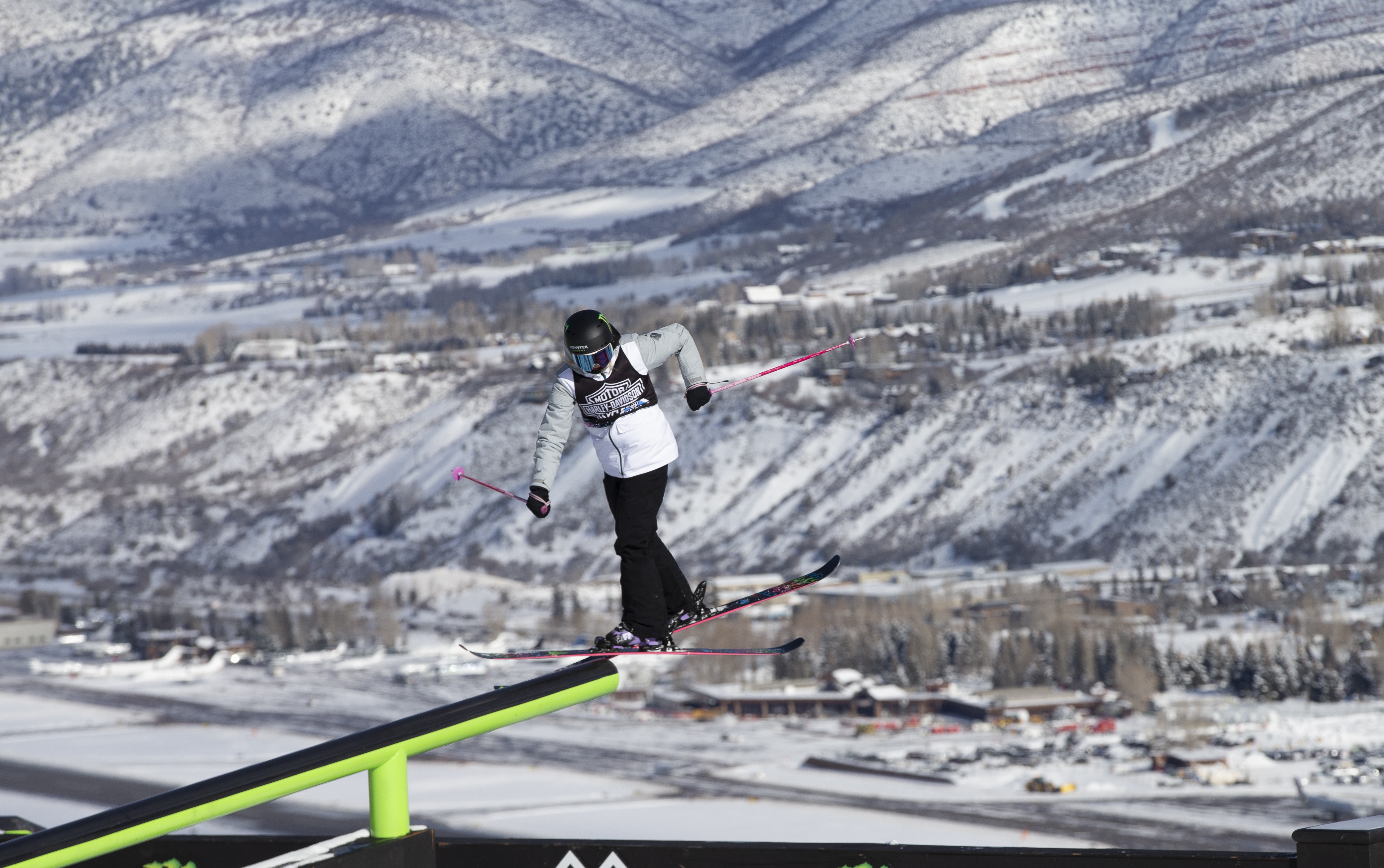 A deep roster of U.S. Freeski and Snowboard athletes have started to arrive in Aspen, Colo. for the American edition of the 2020 Winter X Games Jan. 23-26 at Buttermilk Mountain. 
With four returning medalists from 2019, the U.S. Freeski Team moves into the season's apex event with high expectations. Defending slopestyle gold medalist Alex Hall will lead the way coming off what has already been a very successful season. Alex has not only won the last three big air events he's entered, including 2019 X Games Norway in Oslo, but he's also secured the FIS Freeski Big Air Crystal Globe. For the women, last year's slopestyle bronze medalist Maggie Voisin is making her competition debut back from a long injury recovery process. 
"X Games is the pinnacle of action sports and it's always an honor to be apart of," said Maggie. "When I decided in April to get my left ACL repaired, I had one goal in mind and it was to make it back in time to compete for X Games. My doctor reassured me that there was no reason why I couldn't be back this year to compete and I let that be one of my core motivations in rehab. It's crazy to think that nine months have already gone by since I was in the operating room and I'm extremely grateful to be back in Aspen competing for the first time this season. I've only been skiing park for about two months now, but with that being said, I've been skiing well. I've got a new fire inside me and I'm looking forward to my comeback!"
Joining Maggie and Alex from the U.S. Freeski Slopestyle and Big Air Team are teammates Colby Stevenson, two-time Olympic medalist Nick Goepper, and American Quinn Wolfermann. 
In halfpipe, returning 2019 gold medalist Alex Ferreira will see if he can defend his title in front of his hometown crowd. Joining Alex is last year's silver medalist and double Olympic gold medalist David Wise, Lyman Currier, Hunter Hess, Jaxin Hoerter, Birk Irving, Taylor Seaton, Brita Sigourney, and two-time defending FIS World Champion Aaron Blunck. Also competing from the U.S. Freeski Team is Torin Yater-Wallace, back from a devastating injury at last year's Dew Tour. However, you won't find Torin in the pipe or on the slope course, but rather participating in the first-ever freeski knuckle huck event. Snowboard knuckle huck's debut in 2019 quickly became a crowd favorite, so expect Torin and the freeskiers to carry on with this new display of style and creativity. 
On the snowboard side, U.S. Snowboard Pro Team member and double Olympic slopestyle gold medalist Jamie Anderson will lead the way for the U.S. With 16 X Games medals (5 gold, 7 silver, 2 bronze in Slopestyle, and 2 bronze in Big Air), she owns the most snowboard medals (16) of any woman in X Games history and sits at number three for most medals among all snowboarders, behind Shaun White (18) and Mark McMorris (17). 
Joining Jamie from the U.S. Snowboard Slopestyle and Big Air Team is returning 2019 slopestyle silver medalist Hailey Langland, Julia Marino, Lyon Farrell, Red Gerard, Chris Corning, Judd Henkes, Luke Winkelmann, Kyle Mack, and American and U.S. Snowboard Alumnus Brandon Davis. 
"To be here at X Games is such an honor," said Kyle. "It's such a fun time of the year and to be able to see everyone in such a cool environment is always great. Not to mention, coming to the biggest contest of the season is always something special."
In halfpipe, U.S. Snowboard Team members Chase Blackwell, Chase Josey, Toby Miller, Jake Pates, Ryan Wachendorfer, Lucas Foster, Jake Canter, Taylor Gold, as well as Americans Danny Davis, Ben Ferguson, and Josh Bowman are set to compete for the men. Taylor is coming hot off a third-place finish at the 2020 Laax Open where he landed the first-ever Double Michaelchuck 1080 in snowboard halfpipe competition. 
Olympic bronze medalist and Taylor's sister, Arielle Gold, will be dropping into the pipe with teammate Maddie Mastro. The pristine pipe at Aspen's Buttermilk Mountain will likely be an important element to Maddie attempting to put down her signature double crippler which won her the 2019 Burton U.S. Open. Although she has not yet landed it in competition this season, expect her to be looking to put this groundbreaking trick to her feet at X Games. 
"I'm really excited to be back under the lights competing at X Games," said Maddie. "I can't wait to see what I'm able to do out there."
You will not want to miss what is considered the premier freeski and snowboard event of the winter at the 2020 Winter X Games Aspen. Tune into ESPN, ABC, and ESPN2 for more than 15 hours of live coverage. 
For more details on the athletes, schedule and more visit www.xgames.com.

HOW TO WATCH
Subject to change
All times EST
@XGames - Streaming via YouTube, Facebook and Twitter pages.
*Same-day broadcast
**Next-day broadcast
FREESKI
Thursday, Jan. 23
1:00 p.m. - Men's Ski Big Air Elimination - Aspen, Colo. - @XGames
9:30 p.m. - Ski Knuckle Huck - Aspen, Colo. - @XGames
10:00 p.m. - Ski Knuckle Huck - Aspen, Colo. - ESPN
Friday, Jan. 24
2:00 p.m. - Men's Ski Slopestyle Elimination - Aspen, Colo. - @XGames
7:00 p.m. - Women's Ski Big Air Finals- Aspen, Colo. - @XGames
7:00 p.m. - Men's Ski SuperPipe Elimination - Aspen, Colo. - @XGames
10:35 p.m. - Men's Ski Big Air Finals- Aspen, Colo. - ESPN
10:35 p.m. - Women's Ski Big Air Finals - Aspen, Colo. - ESPN
Saturday, Jan. 25
1:00 p.m. - Men's Ski Slopestyle Finals - Aspen, Colo. - ABC
8:30 p.m. - Women's Ski SuperPipe Finals - Aspen, Colo. - @XGames
10:00 p.m. - Women's Ski SuperPipe Finals - Aspen, Colo. - ESPN
Sunday, Jan. 26
2:00 p.m. - Women's Ski Slopestyle Finals - Aspen, Colo. - ESPN2
8:30 p.m. - Men's Ski Superpipe Finals - Aspen, Colo. - ESPN
SNOWBOARD
Wednesday, Jan. 22
9:00 p.m. - Men's Snowboard SuperPipe Elimination - Aspen, Colo. - @XGames
Thursday, Jan. 23
1:00 p.m. - Men's Snowboard Slopestyle Elimination - Aspen, Colo. - @XGames
10:00 p.m. - Men's Snowboard SuperPipe Finals - Aspen, Colo. - ESPN
10:00 p.m. - Women's Snowboard Big Air Finals - Aspen, Colo. - ESPN
Friday, Jan. 24
2:00 p.m. - Men's Snowboard Big Air Elimination - Aspen, Colo. - @XGames
10:35 p.m. - Snowboard SuperPipe Session - Aspen, Colo. - ESPN
Saturday, Jan. 25
1:00 p.m. - Women's Snowboard Slopestyle Finals - Aspen, Colo. - ABC
1:00 p.m. - Men's Snowboard Slopestyle Finals - Aspen, Colo. - ABC
10:00 p.m. - Men's Snowboard Big Air Finals - Aspen, Colo. - ESPN
10:00 p.m. - Women's Snowboard SuperPipe Finals - Aspen, Colo. - ESPN
Sunday, Jan. 26
2:00 p.m. - Snowboard Rail Jam - Aspen, Colo. - ESPN2
8:30 p.m. - Snowboard Knuckle Huck - Aspen, Colo. - ESPN