Strong and Diverse U.S. Snowboard Team Ready for New Season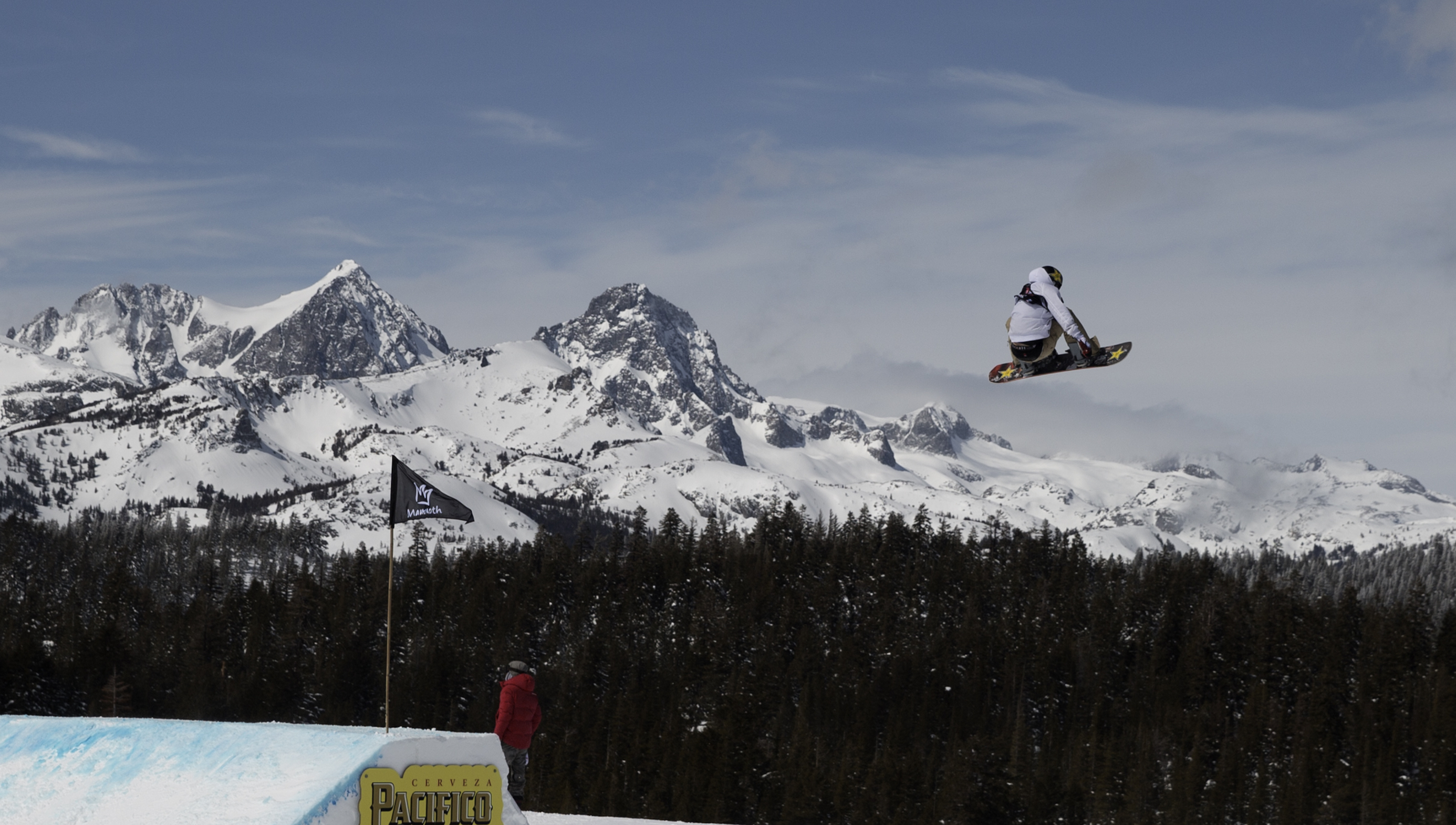 U.S. Ski & Snowboard announced the 2019-20 U.S. Snowboard Team today, featuring seven Olympic medalists, including snowboardcross athletes Lindsey Jacobellis and Alex Deibold, slopestyle athletes Red Gerard, Kyle Mack, and Jamie Anderson, as well as halfpipe athletes Arielle Gold and Chloe Kim. Kim has elected to not compete this season in order to attend the prestigious Princeton University, but will remain a member of the U.S. Snowboard Team throughout her hiatus.
"Our U.S. Team riders have been on snow in training camps throughout the off-season and look more prepared than ever as we get into the competition season," said U.S Freeski and Snowboard Halfpipe, Slopestyle and Big Air Head Coach Mike Jankowski. "Between athletes putting time on airbags, in the gym, and on-snow, this season has all the ingredients to be one of the most successful yet."
This is no easy task, as the 2018-19 season had no shortage of milestones with athletes earning seven podiums at the 2019 FIS Snowboard World Championships, five podiums across two Junior World Championships, 20 podiums at World Cup events, and 12 podiums at elite level events including the U.S. Open, Dew Tour and X Games. Moving into the 2019-20 season, the U.S. Snowboard Team will field 32 pro-level and 15 rookie and development level riders. Last season, these rookies collected an impressive five Junior World Championship medals. In addition, the 2018 U.S. Snowboard Junior World Championship team won the FIS Marc Hodler Trophy awarded to the winningest nation at the event. 
"Across the teams, we have an incredible group of riders," said U.S. Freeski and Snowboard Director Jeremy Forster. "It's not only due to their talent and skill set, but their personalities and unique qualities that allow the U.S. Snowboard Team to strive to be the best in the world. With a stacked competition schedule, I look forward to seeing what we will accomplish this season."
The 2019-20 season features a packed schedule of elite-level competition including the Land Rover U.S. Grand Prix at Copper Mountain Dec. 11-14, the Visa Big Air presented by Land Rover Dec. 20-21 at SunTrust Park in Atlanta, Ga., and the Land Rover U.S. Grand Prix at Mammoth Mountain Jan. 29-Feb.1. In addition, invited athletes will also participate in X Games, Dew Tour, and the U.S. Open of snowboarding. 
To support our athletes throughout their busy competition schedule, the U.S. Snowboard Team has retained a world-class coaching staff. However, there are some changes. After being with the organization for 17 years, Jeff Archibald stepped down as snowboardcross coach after one of the most successful seasons yet, including two unforgettable victories. Mick Dierdorff won the snowboardcross title at the 2019 FIS World Championships at Solitude Mountain Resort and became the first American man to win a snowboardcross World Championship title in 14 years. He then teamed up with Jacobellis to take gold in the new mixed team snowboardcross event, which will make its Olympic debut in 2022. Archibald leaves the organization with family on the top of mind and will be replaced by Rob Fagan. As a former snowboardcross athlete and Olympian, Fagan is well suited for his new position. 
"The snowboardcross athletes are coming off a great on snow camp at Saas Fee and many of them were able to achieve personal records in the gym this fall," said Snowboardcross Head Coach Peter Foley. "Also, It's awesome to have Rob Fagan coaching with us. It went really well at our Whistler and Saas Fee camps and he is developing a great working relationship with the athletes. He's been competing and coaching at the highest levels of the sport and we are lucky to have his wealth of knowledge and insight as a part of the team. We have a couple more good training blocks to go before the first World Cup,  but we are really excited to get racing again and see what we can do against the rest of the world."
U.S. Snowboard Team
2019-20 Team Nominations
(Hometown; Club; USASA Series; Birthdate)

HALFPIPE
PRO TEAM
Men
Chase Josey (Hailey, Idaho; Sun Valley Ski Education Foundation; Big Mountain West Series; 3/31/95)
Jake Pates (Eagle, Colo.; Rocky Mountain Series; 7/30/98)
Toby Miller (Mammoth Lakes, Calif; Tahoe Select Snowboard Team; North Tahoe Series; 2/14/00)
Taylor Gold (Steamboat Springs, Colo.; Steamboat Springs Winter Sports Club; Rocky Mountain Series; 11/17/93)
Chase Blackwell (Longmont, Colo.; Jim Smith Club; Rocky Mountain Series; 2/27/99)
Ryan Wachendorfer (Edwards, Colo.; Ski & Snowboard Club Vail; Rocky Mountain Series; 2/3/98)
Women
Chloe Kim (Torrance, Calif.; Mammoth Mountain Snowboard Team; Unbound Series; 4/23/00)
Arielle Gold (Steamboat Springs, Colo.; Steamboat Springs Winter Sports Club; Rocky Mountain Series; 5/4/96)
Maddie Mastro (Wrightwood, Calif.; Mammoth Mountain Snowboard Team; Unbound Series; 2/22/00)
ROOKIE TEAM
Men
Jack Coyne (Edwards, Colo.; Ski & Snowboard Club Vail; Rocky Mountain Series; 01/17/2002)
Jason Wolle (Winter Park, Colo.; Jim Smith Club; Rocky Mountain Series; 11/30/99)
Lucas Foster (Telluride, Colo.; Telluride Ski and Snowboard Club; Rocky Mountain Series; 9/17/99)
Women
Tessa Maud (Carlsbad, Calif.; Mammoth Mountain Snowboard Team; Unbound Series; 10/10/03)
SLOPESTYLE / BIG AIR
PRO TEAM
Men
Chris Corning (Arvada, Colo.; Aspen Valley Ski & Snowboard Club; Rocky Mountain Series; 9/7/99)
Red Gerard (Silverthorne, Colo.; Rocky Mountain Series; 6/29/00)
Judd Henkes (La Jolla, Calif.; Mammoth Mountain Snowboard Team; Unbound Series; 4/3/01)
Lyon Farrell (Haiku, Hawaii; Rocky Mountain Series; 11/22/98)
Kyle Mack (West Bloomfield, Mich.; Great Lakes Snow Series; 9/6/97)
Ryan Stassel (Anchorage, Alaska; Auburn Ski Club; Big Alaska Series; 10/23/92)
Luke Winkelmann (Blowing Rock, N.C.; Kirk's Camp; Rocky Mountain Series: 12/18/00)
Sean Fitzsimons (Hood River, Ore.; Mount Bachelor Ski Education Foundation; Central Oregon Series; 9/22/00)
Women
Jamie Anderson (S. Lake Tahoe, Calif.; South Tahoe Series; 9/13/90)
Julia Marino (Westport, Conn.; Southern Vermont Series; 9/11/97)
Hailey Langland (San Clemente, Calif.; Tahoe Select Snowboard Team; Tahoe Series; 8/2/00)
ROOKIE TEAM
Men
Jake Canter (Evergreen, Colo.; Aspen Valley Ski & Snowboard Club; Aspen Snowmass Series; 7/19/03)
Dusty Henricksen (Mammoth Lakes, Calif; Mammoth Mountain Snowboard Team; Unbound Series; 2/2/03)
Women
Jade Thurgood (Salt Lake City, Utah; Park City Ski & Snowboard; Big Mountain West Series; 1/27/02)
Ty Schnorrbusch (Monroe Township, N.J.; Tom Anderson, Rocky Mountain Series 5/15/02)
Courtney Rummel (West Bend, Wisc.; Adam Junio; Midwest Best Series; 11/12/03)
Addie Gardner (Riegelsville, Penn.; Maine Mountain Series; 2/19/2002)
SNOWBOARDCROSS
Men
Mick Dierdorff (Steamboat Springs, Colo.; Steamboat Springs Winter Sports Club; Rocky Mountain Series; 4/30/91)
Jake Vedder (Pinckney, Mich.; International Snowboard Training Center; Rocky Mountain Series; 4/16/98)
Nick Baumgartner (Iron River, Mich.; Superior Series; 12/17/81)
Alex Deibold (Manchester, Vt.; Stratton Mountain School; Southern Vermont Series; 5/8/86)
Hagen Kearney (Norwood, Colo.; International Snowboard Training Center; Rocky Mountain Series; 11/6/91)
Senna Leith (Vail, Colo.; International Snowboard Training Center; Rocky Mountain Series; 4/8/97)
Nate Holland (Sandpoint, Idaho; North Tahoe Series; 11/8/78)
Women
Lindsey Jacobellis (Stratton Mountain, Vt.; Stratton Mountain School; Southern Vermont Series; 8/19/85)
Faye Gulini (Salt Lake City, Utah; Ski & Snowboard Club Vail; Rocky Mountain Series; 3/24/92)
Rosie Mancari (Anchorage, Alaska; Steamboat Spring Winter Sports Club; Big Alaska Series; 1/22/94)
DEVELOPMENT GROUP
Men
Mikey LaCroix (Shrewsbury, Mass.; Park City Ski & Snowboard; Maine Mountain Series; 7/12/98)
Women
Meghan Tierney (Edwards, Colo.; International Snowboard Training Center; Rocky Mountain Series; 1/15/97)
Stacy Gaskill (Golden, Colo.; Winter Park Snowboard Team; Rocky Mountain Series; 5/21/00)
Livia Molodyh (Hubbard, Ore.; Park City Ski & Snowboard; Mt. Hood Series; 6/30/99)
ALPINE
AJ Muss (Rumson, N.J.; Rocky Mountain Series; 12/15/1994)
2019-20 Snowboard & Freeski Staff
Snowboard & Freeski Director: Jeremy Forster
Halfpipe, Slopestyle & Big Air Head Coach: Mike Jankowski
Halfpipe, Slopestyle & Big Air Team Manager: Jess Tamez
Snowboardcross Team Manager: Alexis Williams
Snowboard & Freeski Team Communications Manager: Andrew Gauthier
Snowboard & Freeski Sports Development Senior Manager: Ashley Deibold
Snowboard, Freeski, and Freestyle Sports Development Coordinator: Elise Saarela
Medical & Sports Science Staff
High Performance Dietitian: Allen Tran
Senior Sports Psychologist, USOC: Alex Cohen
Clinical Specialist: David Quammen
Clinical Specialist: Jen Kimball
Freeski Halfpipe Team Physical Therapist: Jill Radzinski
Freeski Slopestyle and Big Air Team Physical Therapist: Sara Chavez
Snowboard Slopestyle and Big Air Athletic Trainer: Ben Quigley
Snowboard Halfpipe Team Physical Therapist: Emilie Whittemore
Snowboardcross Athletic Development Manager: Tschana Schiller
Snowboard and Freeski Athletic Development Coach: Matthew Voss
Aerials and Freeski Athletic Development Coach: Houston Deck
Snowboard
Halfpipe, Slopestyle & Big Air Head Coach: Mike Jankowski
Slopestyle/Big Air Pro Team Head Coach: Mike Ramirez (Mammoth Mountain Snowboard Team)
Slopestyle/Big Air Pro Team Head Coach: Dave Reynolds (Mt Bachelor Sports Education Foundation Snowboard Team)
Slopestyle Wax Tech: Bryan Taylor
Halfpipe Pro Team Head Coach: Rick Bower
Halfpipe Pro Team Coach: Rick Shimpeno
Halfpipe Wax Tech: Parker Rockwood
Slopestyle/Big Air National Development Coach: Nichole Mason (Aspen Valley Ski and Snowboard Club)
Halfpipe National Development Team Coach: JJ Thomas
Snowboardcross Head Coach: Peter Foley
Snowboardcross Coach: Rob Fagan
 
OFFICIAL U.S. SNOWBOARD SUPPLIERS
 
FOLLOW THE U.S. SNOWBOARD TEAM
Instagram
@ussnowboardteam
Facebook
@usskiandsnowboard