Five Americans Qualify for U.S. Open Halfpipe Finals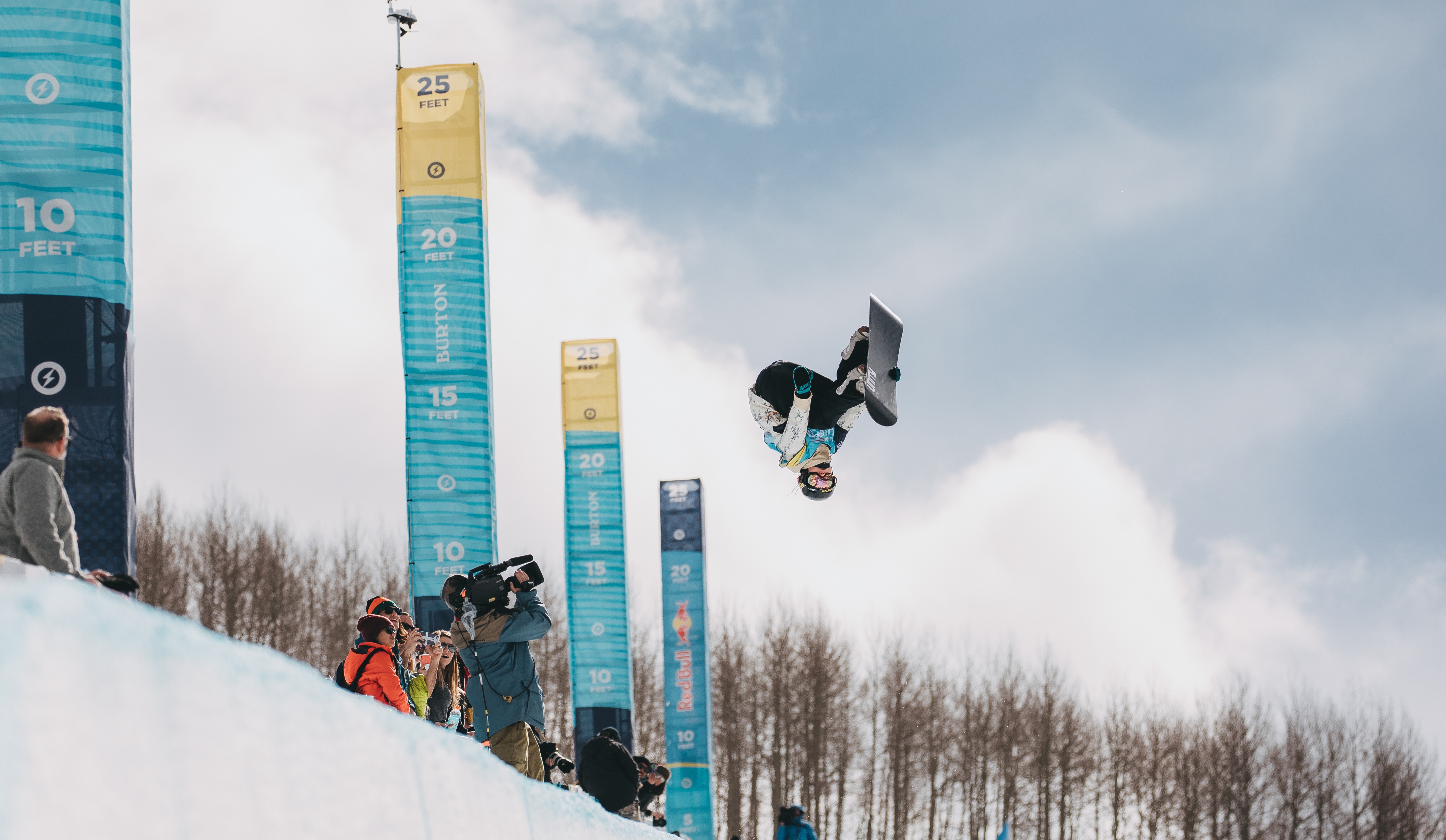 Day two of the Burton U.S. Open on Thursday at Vail Mountain Resort in Colorado did not disappoint with the men's and women's halfpipe semi-finals, and four U.S. Snowboard Team athletes qualified through to the finals.
For the women, U.S. Snowboard Team members led the way with Chloe Kim (Torrance, Calif.), Arielle Gold (Steamboat Springs, Colo.) and Maddie Mastro (Wrightwood, Calif.) qualifying in the top three spots. All three athletes came out firing with consistent amplitude, style, and perfect landings throughout their runs. Battling an ankle injury, Kim still managed to claim the top spot with two completely different runs scoring in the 90s.
"It's so nice to come out here with perfect conditions. The pipe was perfect since the first day of practice which doesn't really happen very often. Everyone's really excited and I am really looking forward to Saturday."
 - Chloe Kim
For the men, Jake Pates (Eagle, Colo.) was in finals contention after his first run, but went on to improve his standing with his second run and finished fifth overall. Chase Josey (Hailey, Idaho) put down two complete runs but was unable to break the bubble spot finishing 11th. American Danny Davis (Truckee, Calif.) also qualified through to finals in 10th.
Other notable performances from U.S. Snowboard Team members include rookie team athlete Tessa Maud (Carlsbad, Calif.) who put down a beautiful run proving she can hang with the world's top halfpipe riders. In addition, Lucas Foster (Telluride, Colo.) also landed a strong run complete with a massive double crippler traveling down the pipe.
The halfpipe proved to be very friendly to the riders, accommodating high speeds, huge airs, and numerous complete top to bottom runs. After Thursday's show and high level of riding across the board, it's hard not to anticipate Kim trying her frontside double cork 1080 and Mastro her double crippler in finals, which they both have yet to land in a competitive environment. The Burton U.S. Open halfpipe finals are set up to be one of the most exciting and progressive halfpipe competitions of the 2018/19 season.
The competition will continue tomorrow with men's and women's slopestyle finals. Tune in live at BurtonUSOpen.com and Red Bull TV.

HOW TO WATCH
Subject to change
All times EST
Live webcasts on BurtonUSOpen.com and Red Bull TV

SNOWBOARD
Friday, March 1
1:00 p.m. - Women's slopestyle finals - Vail, Colo.
4:00 p.m. - Men's slopestyle finals - Vail, Colo.