38th Annual U.S. Open Celebrates Jake Burton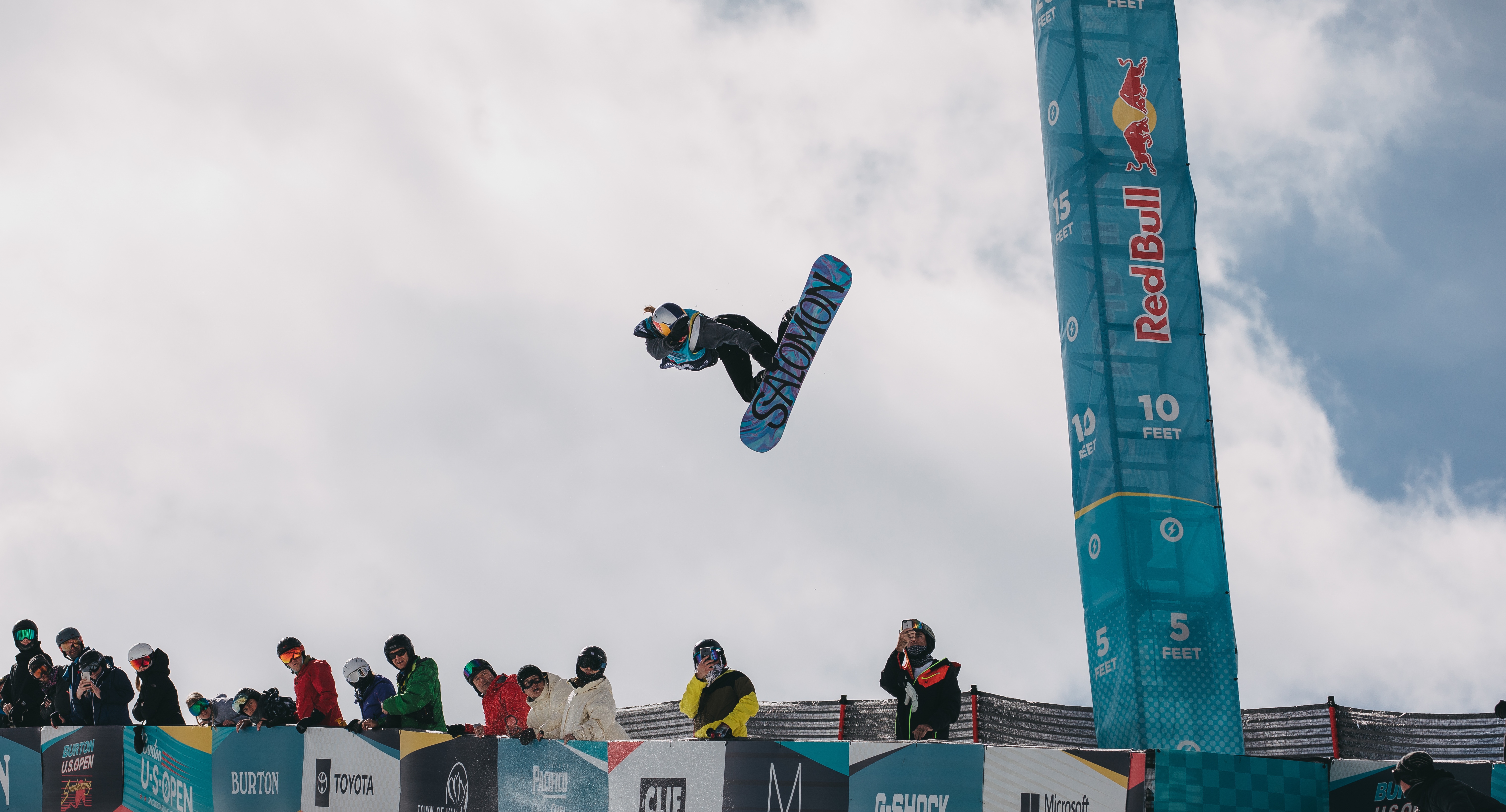 This week the 38th Annual U.S. Open celebrates the life of Burton founder Jake Burton Carpenter, who passed away in November. From Feb. 24-29 in Vail, Colo., U.S. Snowboard Team members alongside the world's top riders will remember the snowboarding community's greatest champion through special events, concerts, and elite level snowboard halfpipe and slopestyle competition. Coming off a slopestyle win at the Dew Tour, the defending 2019 U.S. Open Champion Red Gerard is set to drop in for Jake. 
"The U.S. Open has always been the best event of the year," said Red. "We can almost always count on nice weather, a perfect progressive course, and the vibe and feel is all time! This year will be a very special one as we remember Jake. I am just stoked to come back and compete and have a good week with all my friends."
Joining Red from the men's U.S. Snowboard Slopestyle Team is Luke Winkelmann, Sean FitzSimons, Jake Canter, Judd Henkes, Lyon Farrell, Kyle Mack, and 2020 Land Rover U.S. Grand Prix Champion Dusty Henricksen. For the women, Julia Marino is making her return to competition following a forearm injury at X Games Aspen 2020. Julia will be joined by six-time champion Jamie Anderson, and the always stylish Hailey Langland. 
This year's Burton U.S.Open slopestyle course will see an updated course design based on rider feedback, incorporating more speed and flow throughout.
The defending women's halfpipe U.S. Open Champion, Maddie Mastro, is also ready for the week in Vail. At 19 years old, the U.S. Open has been running for double her lifetime. 
"I'm excited to be back at the Open," said Maddie. "It's always one of the best contests of the year. Every year my goal is to just have fun and snowboard, which is what the U.S. Open is all about to me. Being the defending champion doesn't change that goal for me, I'm just going to focus on having fun and riding."
Joining Maddie from the women's U.S. Snowboard Halfpipe Team is rookie team member Tessa Maud. For the men, Chase Blackwell, Lucas Foster, Jason Wolle, Jack Coyne, Jake Pates, Ryan Wachendorfer, Chase Josey, Toby Miller, and Taylor Gold are ready to compete in what should be a new environment for everyone involved. The U.S. Open halfpipe venue has been completely reformed, combining a 13-foot enhanced minipipe creatively transitioning into a 22-foot superpipe.
The world's best snowboarders descend on Vail, Colo. Feb 24-29 to battle it out for the coveted Burton U.S.Open halfpipe and slopestyle titles and the $373,000 overall prize purse. Don't miss your chance to see it in person or tune it below to catch all the action live. 
COURSE DESIGN

JAKE'S SPECIAL EVENTS
Thursday, Feb. 27
4:30 - 6:00 p.m. - Ride On Jake Snowboard Exhibit - Burton Lionshead Store
Friday, Feb. 28
8:00 a.m. - Ride For Jake - Celebratory top-to-bottom run down - Gondola One 
Saturday, Feb. 29
7:30 p.m. - Fireworks for Jake - Solaris Concert Stage
HOW TO WATCH
Broadcast Live on Red Bull TV and BurtonUSOpen.com
Subject to change
All times EST
Wednesday, Feb. 26
12:00 p.m. - Women's Slopestyle Semi-Finals - Vail, Colo 
2:30 p.m. - Men's Slopestyle Semi-Finals - Vail, Colo 
Thursday, Feb. 27 
12:00 p.m. - Women's Halfpipe Semi-Finals - Vail, Colo 
2:30 p.m. - Men's Halfpipe Semi-Finals - Vail, Colo 
Friday, Feb. 28
1:00 p.m. - Women's Slopestyle Finals - Vail, Colo 
4:00 p.m. - Men's Slopestyle Finals - Vail, Colo 
Saturday, Feb. 29
1:00 p.m. - Women's Halfpipe Finals - Vail, Colo 
4:00 p.m. - Men's Halfpipe Finals - Vail, Colo