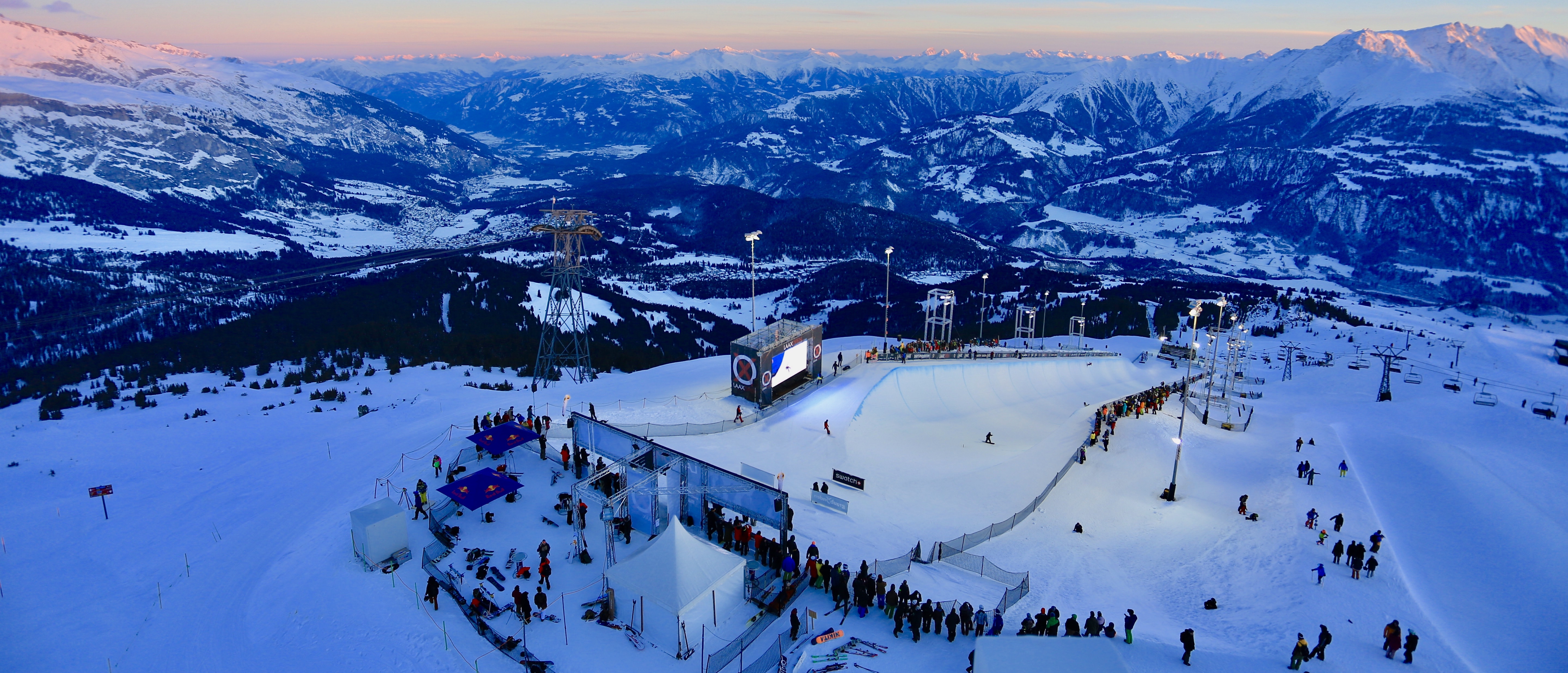 Twelve slopestyle and 10 halfpipe riders will represent the U.S. at the fifth edition of the Laax Open FIS Snowboard World Cup Jan. 13-18 in Switzerland. 
"The Laax Open brings all kinds of snowboarders together," said Reto Gurtner, President & CEO of LAAX ski resort. "The top riders, the amateurs, rising stars, the next generation of jibbers and all the boarder families. It's a mountain lifestyle affair!"
The event serves as the first FIS Snowboard World Cup slopestyle of the season and the third of five World Cup halfpipe events. In halfpipe, Australian phenom Scotty James currently has a stronghold on the cup standings, but returning Laax Open third-place finisher from 2019, Jake Pates, will be looking to break Scotty's winning streak, which includes the entire 2018-19 season and well as this season's Land Rover U.S. Grand Prix at Copper Mountain, Colo. and the Secret Garden World Cup in China. 
 

In slopestyle, men's competition is already underway and U.S. Rookie Team member Dusty Henricksen qualified first in his heat and will compete in his first-ever World cup final. Joining Dusty in finals are U.S. Pro Team riders Sean FitzSimons, Judd Henkes, Lyon Farrell, Ryan Stassel, Luke Winkelmann, Kyle Mack, and Olympic gold medalist Red Gerard. With last year's defending champion Chris Corning just missing the cut to the finals, a new champion will be crowned in Friday's final. 
 

Competition continues all week long. See a full event schedule below. 
SCHEDULE/RESULTS
Monday, Jan. 13 - Men's slopestyle qualifications
Tuesday, Jan. 14 - Women's slopestyle qualifications
Wednesday, Jan. 15 - Men's halfpipe qualifications
Thursday, Jan. 16 - Women's halfpipe qualifications
Friday, Jan. 17 - Men's and Women's slopestyle finals
Saturday, Jan. 18 - Men's and Women's halfpipe finals 
ATHLETES
Slopestyle
Chris Corning
Luke Winkelmann
Dusty Henricksen
Red Gerard
Judd Henkes
Lyon Farrell
Ryan Stassel
Sean FitzSimons
Kyle Mack
Julia Marino
Hailey Langland
Ty Schnorrbusch
Halfpipe
Toby Miller
Chase Josey
Jake Pates
Ryan Wachendorfer
Chase Blackwell
Jason Wolle
Lucas Foster
Taylor gold
Josh Bowman
Maddie Mastro
HOW TO WATCH
Subject to change
All times EST
*Same-day delayed broadcast
SNOWBOARD
Friday, Jan. 17
6:00 a.m. - FIS Snowboard Slopestyle World Cup - Laax, Switzerland - Olympic Channel-TV and NBC Sports Gold
8:00 p.m. - FIS Snowboard Slopestyle World Cup - Laax, Switzerland - NBCSN-TV
Saturday, Jan. 18
11:30 a.m. - FIS Snowboard Halfpipe World Cup - Laax, Switzerland - Olympic Channel-TV and NBC Sports Gold