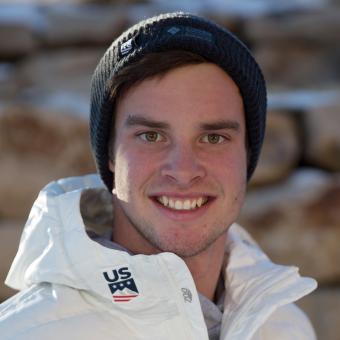 In his first year on the U.S. aerials team, Zach Surdell put up impressive results on the NorAm and World Cup tours. In his first World Cup competition at Deer Valley, he finished seventh. Surdell has been battling injuries since the 2016 season, but is looking to come back strong in the World Championship year.
Q: Name your favorite music artist(s) that motivates you?
A: Luke Bryan, Brett Eldridge, Tim McGraw, Blake Shelton
Q: Are you involved with any nonprofits, charities or social causes?
A: Paws For Life. Me and my family are huge animal lovers and we foster dogs. We have already adopted two dogs from the foundation!
Team Info
Swiss Valley Freestyle Club