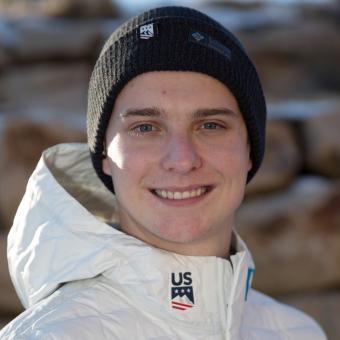 Nick Novak podiumed at five of the eight NorAm competitions in 2016-17, taking home the 2017 NorAm Grand Prix title and landing his spot on the U.S. Ski Team. He posted his best World Cup finish in 2018.

Q: If you weren't an athlete, what would you be doing?
A: Become a yoga dance instructor.
Q: What are your pre-competition rituals/superstitions?
A: I like to be hungry while I am competing, which is easy considering I'm always hungry.
Team Info
Novaks' Gymanstics
Elite Aerial Development Program